Megan Adams, MD
Assistant Professor, Surgery-Transplant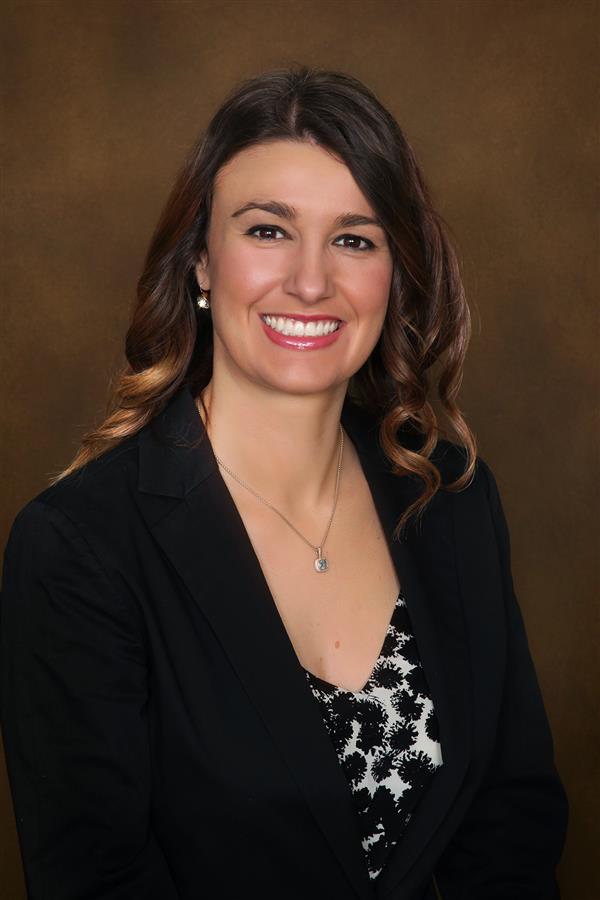 Download CV
Medical School
:
MD, Wayne State University School of Medicine (2010)
Undergraduate School
:
BS, University of Michigan (MI) (2006)
Internship
:
University of Colorado (2011)
Residency
:
University of Colorado, Surgery (2015)
Fellowships
:
University of Colorado, Transplant Surgery (2017)
Languages
:
English
Department
:
Surgery-Transplant
Professional Titles
Associate Fellowship Director
Surgical Director of Pediatric Living Donor Transplantation
Surgical Director of Pediatric Transplant Clinical Research
Research Interests
Increasing organ availability to pediatric patients Coagulopathy in pediatric liver transplant
Publications
Yoeli D, Jackson WE, Adams MA, Wachs ME, Sundaram SS, Sater A, Cisek JR, Choudhury RA, Nydam TL, Pomposelli JJ, Conzen KD, Kriss MS, Burton JR Jr, Pomfret EA. Challenging the Traditional Paradigm of Supply and Demand in Pediatric Liver Transplantation Through Nondirected Living Donation: A Case Series. Liver Transpl. 2021 Oct;27(10):1392-1400. PubMed PMID: 34048131
Yoeli D, Choudhury RA, Nydam TL, Pomposelli JJ, Goss JA, Pomfret EA, Wachs ME, Adams MA. The Surge in Deceased Liver Donors Due to the Opioid Epidemic: Is It Time to Split the Difference?. Transplantation. 2021 Oct 1;105(10):2239-2244. PubMed PMID: 33065726
Kemme S, Yoeli D, Sundaram SS, Adams MA, Feldman AG. Decreased access to pediatric liver transplantation during the COVID-19 pandemic. Pediatr Transplant. 2021 Oct 11;:e14162. [Epub ahead of print] PubMed PMID: 34633127
Huang J, Yoeli D, Sundaram SS, Carpenter T, Annam A, Pahlavan S, Wachs M, Adams MA. Extracorporeal membrane oxygenation as rescue therapy in a pediatric liver transplant recipient with very severe hepatopulmonary syndrome. Pediatr Transplant. 2021 Nov 6;:e14185. [Epub ahead of print] PubMed PMID: 34741368
Goss MB, Galván NTN, Ruan W, Munoz FM, Brewer ED, O'Mahony CA, Melicoff-Portillo E, Dreyer WJ, Miloh TA, Cigarroa FG, Ranch D, Yoeli D, Adams MA, Koohmaraie S, Harter DM, Rana A, Cotton RT, Carter B, Patel S, Moreno NF, Leung DH, Goss JA. The pediatric solid organ transplant experience with COVID-19: An initial multi-center, multi-organ case series. Pediatr Transplant. 2021 May;25(3):e13868. PubMed PMID: 32949098
Specialty Information
Specialties
Surgery, Board Certification
Transplant Accreditation & Certification Council, Certificate (2017)
American Board of Surgery, Board Certification (2015)
Conditions & Treatments
Digestive System - Biliary Surgery
Digestive System
Digestive System - Pancreas Surgery
Surgery - Liver Transplant Surgery
Surgery
Surgery - Major Liver Surgery (Hepatobiliary)
Surgery - Pancreas Transplant Surgery
Surgery - Transplant Surgery
Surgery - Kidney Transplant Surgery
Clinical Interests
Liver, kidney and pancreas transplant in both pediatric and adult patients. I also enjoy hepatobiliary procedures in both patient populations.

Care Philosophy
I believe in providing excellent and compassionate personal care of my patients. I treat my patients as if they were a member of my own family. Integrating the family into the medical care and decision making is important in my clinical practice.


General Information
Medical Schools
:
MD, Wayne State University School of Medicine (2010)
Undergraduate Schools
:
BS, University of Michigan (MI) (2006)
Internships
:
University of Colorado (2011)
Residency Programs
:
University of Colorado, Surgery (2015)
Fellowships
:
University of Colorado, Transplant Surgery (2017)
Download CV
Languages
:
English
Department
:
Surgery-Transplant