Lindsay Brubaker, MD
Assistant Professor, Ob/Gyn-Gynecologic Oncology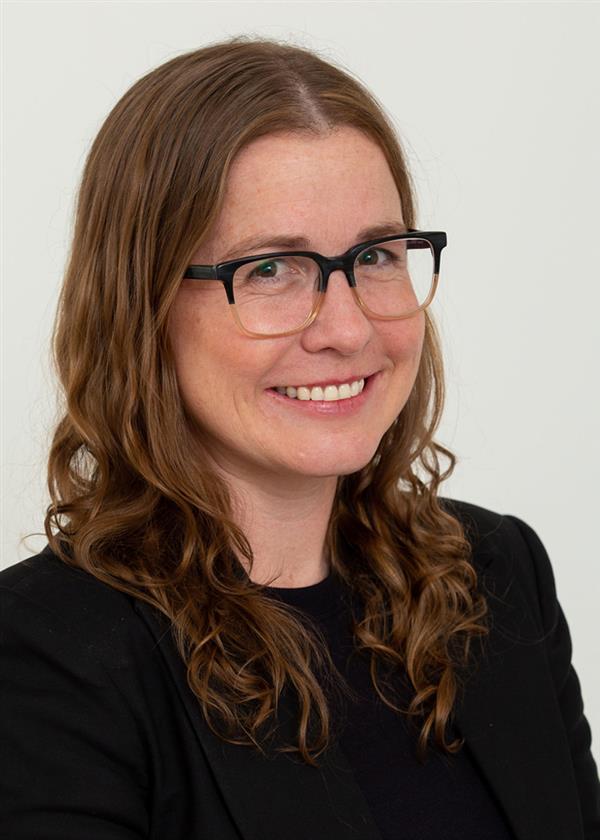 Medical School
:
MD, George Washington University School of Medicine and Health Sciences
Residency
:
Stanford University Program, Obstetrics and Gynecology
Fellowships
:
University of Colorado, Gynecologic Oncology
Languages
:
English, Spanish
Department
:
Ob/Gyn-Gynecologic Oncology
Recognition & Awards
The Stanford OB-GYN Julianne O'Callahan Award for Compassion in Patient Care, Stanford Department of OB-GYN (2015)
Humanism and Excellence in Teaching Award, The Arnold P. Gold Foundation (2014)
Research Interests
Dr. Brubaker is dedicated to research to advance the field of gynecologic oncology, collaborating closely with the Bitler-Behbakht Lab in translational efforts to overcome chemotherapy resistance in ovarian cancer. Dr. Brubaker is also involved in clinical research with a particular interest in palliative care and medical education.
Publications
Steinhart B, Jordan KR, Bapat J, Post MD, Brubaker LW, Bitler BG, Wrobel J. The Spatial Context of Tumor-Infiltrating Immune Cells Associates with Improved Ovarian Cancer Survival. Mol Cancer Res. 2021 Dec;19(12):1973-1979. PubMed PMID: 34615692
Johnson S, Renz M, Wheeler L, Diver E, Dorigo O, Litkouhi B, Behbakht K, Howitt B, Karam A. Vulvar sarcoma outcomes by histologic subtype: a Surveillance, Epidemiology, and End Results (SEER) database review. Int J Gynecol Cancer. 2020 Aug;30(8):1118-1123. PubMed PMID: 32641392
Guntupalli SR, Brennecke A, Behbakht K, Tayebnejad A, Breed CA, Babayan LM, Cheng G, Ramzan AA, Wheeler LJ, Corr BR, Lefkowits C, Sheeder J, Matsuo K, Flink D. Safety and Efficacy of Apixaban vs Enoxaparin for Preventing Postoperative Venous Thromboembolism in Women Undergoing Surgery for Gynecologic Malignant Neoplasm: A Randomized Clinical Trial. JAMA Netw Open. 2020 Jun 1;3(6):e207410. PubMed PMID: 32589230
Wheeler LJ, Guntupalli SR. Female Sexual Dysfunction: Pharmacologic and Therapeutic Interventions. Obstet Gynecol. 2020 Jul;136(1):174-186. PubMed PMID: 32541291
Specialty Information
Specialties
Conditions & Treatments
Women's Health
Cancers - Cancer Surgery
Cancers
Cancers - Cervical Cancer
Cancers - Uterine Cancer
Cancers - Ovarian Cancer
Cancers - Gynecologic Cancer
Clinical Interests
Dr. Brubaker cares for women with ovarian, uterine, cervical, and vulvovaginal malignancies, along with gestational trophoblastic disease and precancerous gynecologic processes.

Care Philosophy
Dr. Brubaker takes pride in her collaborative approach to patient care, both engaging with patients and their families, as well as fellow providers.


General Information
Medical Schools
:
MD, George Washington University School of Medicine and Health Sciences (0001)
Residency Programs
:
Stanford University Program, Obstetrics and Gynecology (0001)
Fellowships
:
University of Colorado, Gynecologic Oncology (0001)
Languages
:
English, Spanish
Department
:
Ob/Gyn-Gynecologic Oncology