Amanda Piquet, MD
Associate Professor, Neurology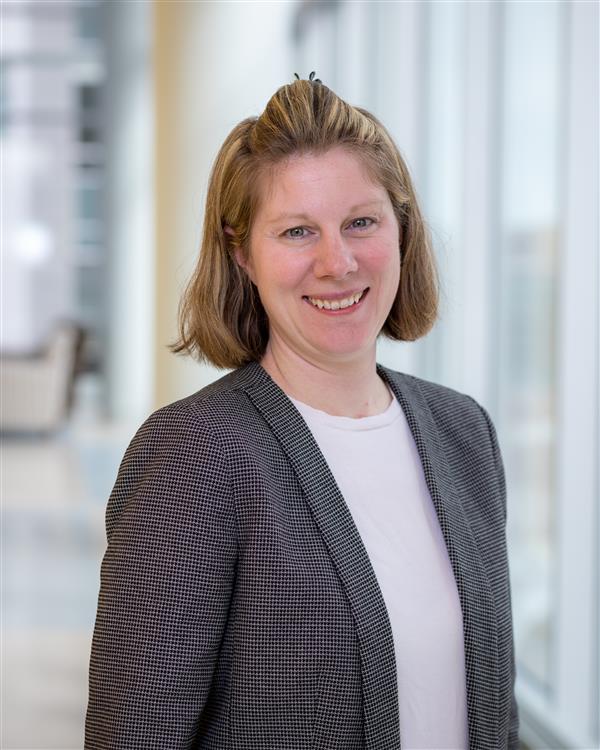 Download CV
Medical School
:
MD, Pennsylvania State University College of Medicine
Internship
:
Massachusetts General Hospital Program
Residency
:
Massachusetts General Hospital/Brigham and Women's Hospital/Harvard Medical School Program, Neurology
Fellowships
:
University of Utah Medical Center Program, Autoimmune Neurology/Neuroimmunology Fellowship Program
Department
:
Neurology
Research Interests
My research interests include optimizing diagnosis and treatment for patients with autoimmune neurological diseases; this includes the development of standardized guidelines and protocols for the diagnostic work up and treatment for autoimmune encephalitis.
Publications
Matthews E, Beckham JD, Piquet AL, Tyler KL, Chauhan L, Pastula DM. Herpesvirus-Associated Encephalitis: an Update. Curr Trop Med Rep. 2022;9(3):92-100. PubMed PMID: 36186545
Krett JD, Beckham JD, Tyler KL, Piquet AL, Chauhan L, Wallace CJ, Pastula DM, Kapadia RK. Neurology of Acute Viral Infections. Neurohospitalist. 2022 Oct;12(4):632-646. PubMed PMID: 36147750
Pastula DM, Copeland MJ, Hannan MC, Rapaka S, Kitani T, Kleiner E, Showler A, Yuen C, Ferriman EM, House J, O'Brien S, Burakoff A, Gupta B, Money KM, Matthews E, Beckham JD, Chauhan L, Piquet AL, Kumar RN, Tornatore CS, Padgett K, O'Laughlin K, Mangla AT, Kumar PN, Tyler KL, O'Connor SM. Two Cases of Monkeypox-Associated Encephalomyelitis - Colorado and the District of Columbia, July-August 2022. MMWR Morb Mortal Wkly Rep. 2022 Sep 23;71(38):1212-1215. PubMed PMID: 36136957
Venkataraman, I, Heckler, I, Piquet, AL. The Testing Landscape of Autoimmune Neurological Conditions: Newly Discovered Cell Surface and Intracellular Antigens. 2022. J Clinical Chem Lab Med. 5:211.
Chauhan L, Matthews E, Piquet AL, Henao-Martinez A, Franco-Paredes C, Tyler KL, Beckham D, Pastula DM. Nervous System Manifestations of Arboviral Infections. Curr Trop Med Rep. 2022 Sep 15;:1-12. [Epub ahead of print] PubMed PMID: 36124288
Specialty Information
Specialties
Neurology, Board Certification
Neuroimmunology
Conditions & Treatments
Immune System - Autoimmune Disorders
Immune System
Brain and Nervous System - Multiple Sclerosis
Brain and Nervous System
Clinical Interests
Dr. Piquet sub-specializes in autoimmune neurological diseases, multiple sclerosis and other inflammatory diseases of the central nervous system. Her main clinical interest includes antibody-mediated disorders of the nervous system such as autoimmune encephalitis and stiff person syndrome (SPS) as well as demyelinating disease including multiple sclerosis and neuromyelitis optica spectrum disorder (NMOSD). She has expertise in other inflammatory diseases including neurosarcoidosis, vasculitis, and central nervous system complications of rheumatological diseases such as lupus and Sjögren syndrome, among others.


General Information
Medical Schools
:
MD, Pennsylvania State University College of Medicine (0001)
Internships
:
Massachusetts General Hospital Program (0001)
Residency Programs
:
Massachusetts General Hospital/Brigham and Women's Hospital/Harvard Medical School Program, Neurology (0001)
Fellowships
:
University of Utah Medical Center Program, Autoimmune Neurology/Neuroimmunology Fellowship Program (0001)
Download CV
Department
:
Neurology