Elisa Birnbaum, MD
Professor, Surgery-GI, Trauma, and Endocrine Surgery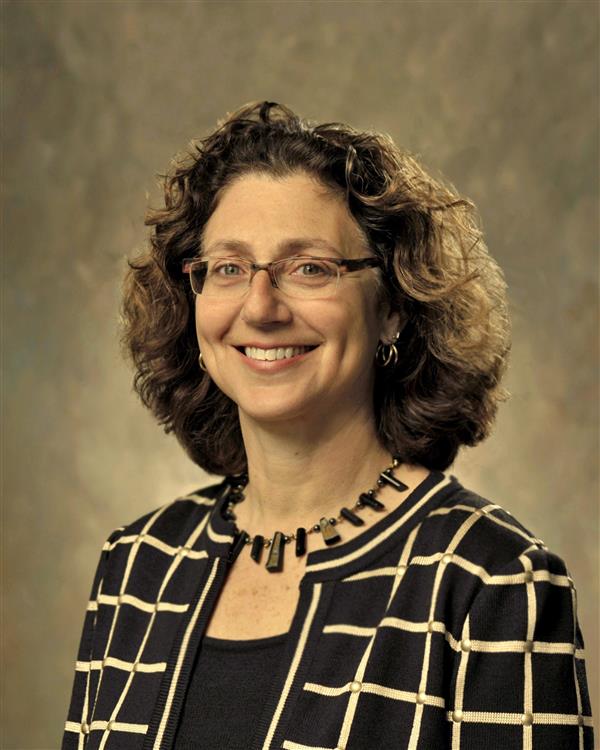 Medical School
:
MD, University of Illinois College of Medicine (1985)
Undergraduate School
:
BS, University of Wisconsin–Madison (WI) (1981)
Residency
:
North Shore-Long Island Jewish Health System Program, Chief Resident, Surgery (1990)
Fellowships
:
Washington University/Barnes-Jewish Hospital/St. Louis Children's Hospital, Colon and Rectal Surgery (1991)
Department
:
Surgery-GI, Trauma, and Endocrine Surgery
Publications
Carmichael H, Dyas AR, Bronsert MR, Stearns D, Birnbaum EH, McIntyre RC, Meguid RA, Velopulos CG. Social vulnerability is associated with increased morbidity following colorectal surgery. Am J Surg. 2022 Jul;224(1 Pt A):100-105. PubMed PMID: 35337645
Vogel JD, de Campos-Lobato LF, Chapman BC, Bronsert MR, Birnbaum EH, Meguid RA. Rectal prolapse surgery in males and females: An ACS NSQIP-based comparative analysis of over 12,000 patients. Am J Surg. 2020 Sep;220(3):697-705. doi: 10.1016/j.amjsurg.2020.01.017. Epub 2020 Jan 17. PMID: 31987495.
Bordeianou LG, Anger J, Boutros M, Birnbaum E, Carmichael JC, Connell K, De EJB, Mellgren A, Staller K, Vogler SA, Weinstein MM, Yafi FA, Hull T. Measuring pelvic floor disorder symptoms using patient-reported instruments: proceedings of the consensus meeting of the pelvic floor consortium of the American Society of Colon and Rectal Surgeons, the International Continence Society, the American Urogynecologic Society, and the Society of Urodynamics, Female Pelvic Medicine and Urogenital Reconstruction. Tech Coloproctol. 2019 Dec 11. [Epub ahead of print] PubMed PMID: 31823193
Noble R, Moore HB, Velopulos CG, Birnbaum E, Vogel JB. Pneumoperitoneum not created equally. J Trauma Acute Care Surg. 2019 Aug;87(2):502-504. PubMed PMID: 31348405
Papaconstantinou HT, Birnbaum EH, Ricciardi R, Margolin DA, Moesinger RC, Lichliter WE, Thomas JS, Bergamaschi R. Impact of a Novel Surgical Wound Protection Device on Observed versus Expected Surgical Site Infection Rates after Colectomy Using the National Surgical Quality Improvement Program Risk Calculator. Surg Infect (Larchmt). 2019 Jan;20(1):35-38. PubMed PMID: 30234435
Specialty Information
Specialties
Colon and Rectal Surgery, Board Certification (1992, 2011)
Conditions & Treatments
Surgery - Robotic Surgery
Surgery
Digestive System - Gastrointestinal Surgery
Digestive System
Digestive System - Hemorrhoids
Digestive System - Inflammatory Bowel Disease (IBD): Crohn's disease, ulcerative colitis, microscopic colitis
Cancers
Cancers - Colorectal Cancer
Surgery - Laparoscopic Surgery
Digestive System - Motility disorders
Clinical Interests
My clinical interests include surgical management of fecal incontinence, constipation, pelvic floor abnormalities as well as the surgical management of colorectal cancers, Crohn's disease, Ulcerative Colitis, diverticulitis and anorectal diseases.

Care Philosophy
I believe in a multidiscipline approach to colorectal diseases. I am dedicated to management of colorectal diseases in a minimal approach (robotically and laparoscopically) if possible.


General Information
Medical Schools
:
MD, University of Illinois College of Medicine (1985)
Undergraduate Schools
:
BS, University of Wisconsin–Madison (WI) (1981)
Residency Programs
:
North Shore-Long Island Jewish Health System Program, Chief Resident, Surgery (1990)
Fellowships
:
Washington University/Barnes-Jewish Hospital/St. Louis Children's Hospital, Colon and Rectal Surgery (1991)
Department
:
Surgery-GI, Trauma, and Endocrine Surgery