Jennifer Patnaik, PhD
Assistant Professor, Ophthalmology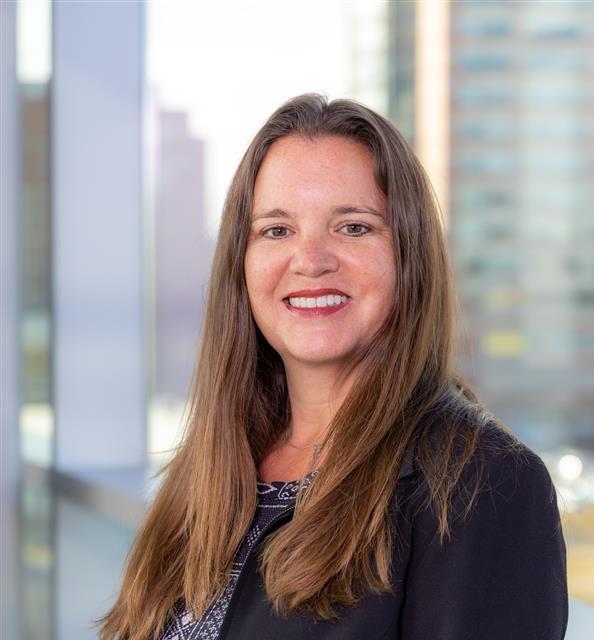 Graduate Schools
:
MHS, Johns Hopkins University Bloomberg School of Public Health (1998)
PhD, University of Colorado Denver (2010)
Undergraduate School
:
BS, Connecticut College (CT) (1995)
Department
:
Ophthalmology
Professional Titles
Assistant Professor, Department of Epidemiology
Research Interests
My recent focus in ophthalmology has included research in the areas of Age-Related Macular Degeneration, Retinopathy of Prematurity, cataract and glaucoma surgeries, and other pediatric and adult ophthalmic diseases. I have a specific interest in assessing disparities in ocular disease, specifically in vulnerable populations.
Publications
Fonteh CN, Palestine AG, Wagner BD, Patnaik JL, Mathias MT, Mandava N, Baldermann R, Lynch AM. Sex Differences in RANTES (CCL5) in Patients With Intermediate Age-Related Macular Degeneration (AMD) and Controls With no AMD. Transl Vis Sci Technol. 2022 Feb 1;11(2):12. PubMed PMID: 35133404
Fonteh CN, Patnaik JL, Grove NC, Lynch AM, Christopher KL. Predictors of Pseudophakic Retinal Tears at a Tertiary Care Academic Medical Center. Ophthalmol Retina. 2022 Jan 27. [Epub ahead of print] PubMed PMID: 35093584
Ahmed M, Patnaik JL, Whitestone N, Hossain MA, Alauddin M, Husain L, Hossain MP, Islam MS, Hossain MI, Imdad K, Cherwek DH, Congdon N. Visual Impairment and Risk of Self-Reported Road Traffic Crashes Among Bus Drivers in Bangladesh. Asia Pac J Ophthalmol (Phila). 2022 Jan 18;11(1):72-78. PubMed PMID: 35044341
Ahmed M, Shefali MK, Husain L, Khondaker M, Alauddin M, Hossain MA, Kabir AKMN, Whitestone N, Cherwek DH, Congdon N, Patnaik JL. Vision Impairment and Productivity Among Female Garment Workers in Bangladesh: A Cohort Study. Asia Pac J Ophthalmol (Phila). 2022 Jan 13;11(1):79-84. PubMed PMID: 35030134
Mudie LI, Patnaik JL, Lynch AM, Wise RE. Prior pars plana vitrectomy and its association with adverse intraoperative events during cataract surgery. Acta Ophthalmol. 2022 Mar;100(2):e423-e429. PubMed PMID: 34137180
Personal Interests
I enjoy hiking and skiing Colorado trails, and paddling in mountain lakes. I love my three wonderful daughters!

Volunteer Activities
I volunteer for Orbis, an organization whose mission is to alleviate global blindness.


General Information
Graduate Schools
:
MHS, Johns Hopkins University Bloomberg School of Public Health (1998)
PhD, University of Colorado Denver (2010)
Undergraduate Schools
:
BS, Connecticut College (CT) (1995)
Department
:
Ophthalmology