Alex Merkle, MD
Assistant Professor, Radiology-Diagnostics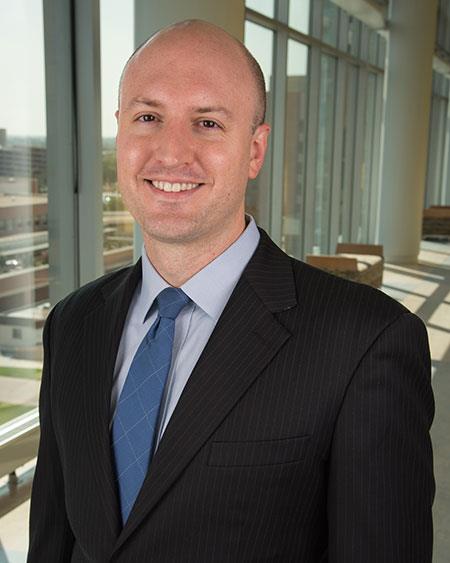 Medical School
:
MD, University of Minnesota Medical School (2011)
Undergraduate School
:
BS, Stanford University (CA) (2003)
Internship
:
Tucson Hospitals Medical Education Program (2012)
Residency
:
New York University School of Medicine Program, Diagnostic (2016)
Fellowships
:
New York University School of Medicine/Hospital for Joint Diseases Program, Musculoskeletal Radiology (2017)
Languages
:
English
Department
: Radiology-Diagnostics
Teaching
Assistant Professor (2017)
School of Medicine, Radiology
Publications
Strickland CD, Ho CK, Merkle AN, Vidal AF. MR Imaging of Knee Cartilage Injury and Repair Surgeries. Magn Reson Imaging Clin N Am. 2022 May;30(2):227-239. PubMed PMID: 35512887
Freedman JD, Merkle AN, Iorio ML. Bilateral Distal Radius Fractures in a Patient with Osteogenesis Imperfecta: A Case Report. JBJS Case Connect. 2021 Jul 6;11(3). PubMed PMID: 34228658
Strickland CD, Patten LW, Durst MJ, Merkle AN. Mass-Like Fat at the Medial Midfoot: A Common Pseudolesion. Indian J Radiol Imaging. 2021 Apr;31(2):245-251. PubMed PMID: 34556903
Lin JS, Gimarc DC, Adler RS, Beltran LS, Merkle AN. Ultrasound-Guided Musculoskeletal Injections. Semin Musculoskelet Radiol. 2021 Dec;25(6):769-784. PubMed PMID: 34937117
Jain N, Bauman PA, Hamilton WG, Merkle A, Adler RS. Can Elite Dancers Return to Dance After Ultrasound-Guided Platelet-Rich Plasma (PRP) Injections?. J Dance Med Sci. 2018 Dec 1;22(4):225-232. PubMed PMID: 30477612
Specialty Information
Specialties
Musculoskeletal Radiology, Board Certification (2017, 2017)
Care Philosophy
As a diagnostic and interventional radiologist, I use imaging techniques to diagnose illness and perform image-guided procedures in the musculoskeletal system. I work hand-in-hand with orthopedists, rheumatologists, pain management specialists, and other colleagues to provide assistance in understanding and relating imaging findings to patients.


General Information
Medical Schools
:
MD, University of Minnesota Medical School (2011)
Undergraduate Schools
:
BS, Stanford University (CA) (2003)
Internships
:
Tucson Hospitals Medical Education Program (2012)
Residency Programs
:
New York University School of Medicine Program, Diagnostic (2016)
Fellowships
:
New York University School of Medicine/Hospital for Joint Diseases Program, Musculoskeletal Radiology (2017)
Languages
:
English
Department
: Radiology-Diagnostics