Cara Capitena Young, MD
Assistant Professor, Ophthalmology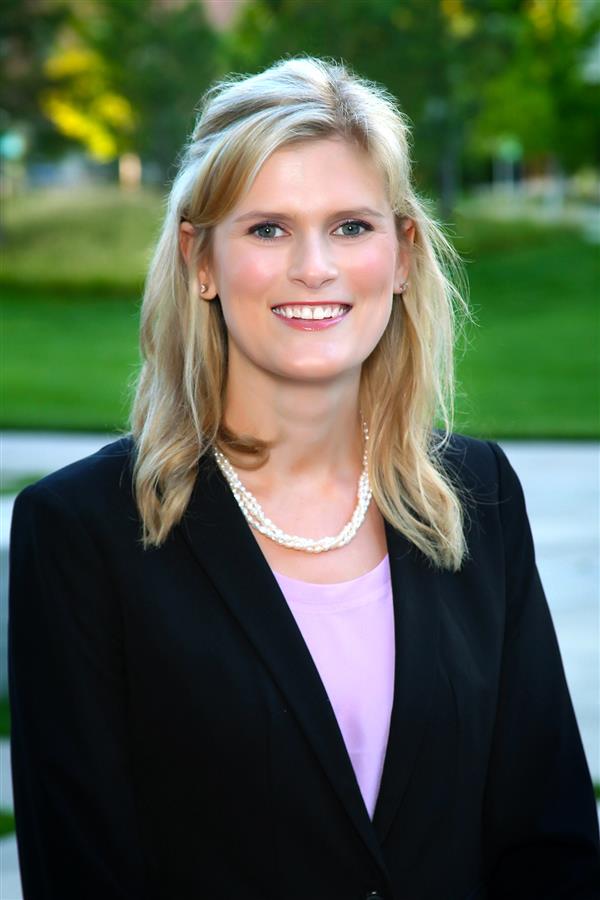 Download CV
Medical School
:
MD, University of South Florida College of Medicine (2013)
Undergraduate School
:
BS, University of Florida (FL) (2009)
Internship
:
Presbyterian/St. Luke's Transitional Internship (2014)
Residency
:
University of Colorado, Chief Resident, Ophthalmology (2017)
Fellowships
:
University of Colorado, Glaucoma (2018)
Languages
:
English
Department
:
Ophthalmology
Professional Titles
Assistant Professor
Clinical Director, Lone Tree Satellite
Medical Director, Sue Anschutz-Rodgers Eye Center Operating Room
Recognition & Awards
PGY-3 Teaching Award 2019-2020, UC Ophthalmology Residency (2020)
Ambassador, American Academy of Ophthalmology (2016)
Advocacy Ambassador Program, Washington, DC to attend Congressional Advocacy Day
Teaching
Assistant Professor (2018)
School of Medicine, Ophthalmology
Glaucoma
Publications
Phillips SS, Patnaik JL, Capitena Young CE, Ertel MK, SooHoo JR, Seibold LK, Kahook MY, Pantcheva MB. Selective Laser Trabeculoplasty and Outcomes of Subsequent Phacoemulsification Combined with Kahook Dual Blade Goniotomy. Ophthalmol Ther. 2022 Oct;11(5):1883-1893. PubMed PMID: 35922711
Kalhorn A, Patnaik JL, Ifantides C, Capitena Young CE, Lynch AM, Christopher KL. Association between Increased Cataract Surgery Duration and Postoperative Outcomes. Ophthalmic Epidemiol. 2022 Apr 18;:1-6. [Epub ahead of print] PubMed PMID: 35436169
Capitena Young CE, St Peter DM, Ertel MK, Pantcheva MB. Hydrus Microstent malposition with uveitis-glaucoma-hyphema syndrome. Am J Ophthalmol Case Rep. 2022 Mar;25:101405. PubMed PMID: 35198823
Scott AT, Kanaster K, Kaizer AM, Young CC, Pantcheva MB, Ertel MK, Kahook MY, Seibold LK. The Utility of iCare HOME Tonometry for Detection of Therapy-Related Intraocular Pressure Changes in Glaucoma and Ocular Hypertension. Ophthalmol Glaucoma. 2022 Jan-Feb;5(1):85-93. PubMed PMID: 34082179
Ertel MK, Capitena Young CE, Pantcheva MB. Postoperative Management of MIGS. Glaucoma Physician. 2022, March: 20-22
Professional Memberships
American Academy of Ophthalmology, Member
Colorado Society of Eye Physicians and Surgeons, Member
American Glaucoma Society, Member
American Society of Cataract and Refractive Surgery, Member
Association for Research in Vision and Ophthalmology, Member
Alpha Omega Alpha, Member
Women in Ophthalmology (WIO), Member
Specialty Information
Specialties
Ophthalmology, Board Certification
Glaucoma, Specialized Training (2018)
Conditions & Treatments
Eyes and Vision
Eyes and Vision - Glaucoma
Eyes and Vision - Cataract
Eyes and Vision - Cataract Extraction
Surgery - Eye and/or Orbital Surgery
Surgery
Eyes and Vision - Eye Disease
Clinical Interests
Glaucoma and Cataracts

Care Philosophy
I strive to deliver the best care possible to my patients and to treat everyone with empathy and compassion.


Volunteer Activities
Volunteer and Faculty Lead, ophthalmologic exams and consults, DAWN Free Clinic, Aurora, CO, 2016 - present
Public Speaking
Yes
Glaucoma, Ophthalmic Medications, Nocturnal Hypotension and Glaucoma, Ophthalmology for the Primary Care Physician
General Information
Medical Schools
:
MD, University of South Florida College of Medicine (2013)
Undergraduate Schools
:
BS, University of Florida (FL) (2009)
Internships
:
Presbyterian/St. Luke's Transitional Internship (2014)
Residency Programs
:
University of Colorado, Chief Resident, Ophthalmology (2017)
Fellowships
:
University of Colorado, Glaucoma (2018)
Download CV
Languages
:
English
Department
:
Ophthalmology