Jesse Smith, MD
Assistant Professor, Ophthalmology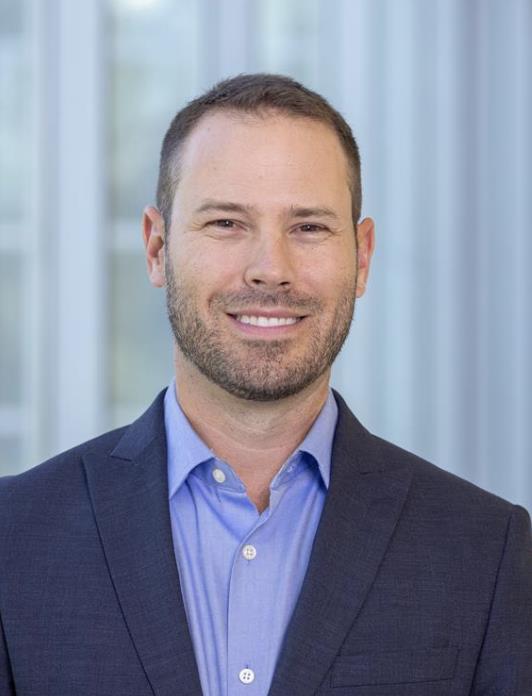 Download CV
Medical School
:
MD, University of Colorado Denver School of Medicine (2011)
Undergraduate School
:
BA, University of Colorado - Boulder (CO) (2006)
Internship
:
St Joseph Hospital Program (2012)
Residency
:
University of Colorado, Ophthalmology (2015)
Fellowships
:
Emory University School of Medicine Program, Vitreoretinal Diseases and Surgery (2017)
Languages
:
English, Spanish
Department
:
Ophthalmology
Research Interests
Dr. Smith's research interests include improving treatment for diabetic eye disease, macular degeneration, and translational research.
Teaching
Assistant Professor (2017)
School of Medicine, Ophthalmology
Vitreoretinal Diseases and Surgery
Publications
Williams PJ, Pearce WA, Smith JM, Robinson J. PROFOUND VISUAL RECOVERY AT 16 MONTHS AFTER RESOLUTION OF SEROUS RETINAL DETACHMENTS SECONDARY TO THROMBOTIC THROMBOCYTOPENIC PURPURA: CASE REPORT AND LITERATURE REVIEW. Retin Cases Brief Rep. 2021 Jan 1;15(1):18-21. PubMed PMID: 29474221
Ifantides C, Christopher KL, Deitz GA, Smith JM, Patnaik JL, SooHoo JR, Subramanian PS. Ophthalmic Injuries by Less-Lethal Kinetic Weapons During the US George Floyd Protests in Spring 2020. JAMA Ophthalmol. 2020 Dec 3. [Epub ahead of print] PubMed PMID: 33270094
Mandava N, Tirado-Gonzalez V, Geiger MD, Patnaik JL, Frazer-Abel A, Lynch AM, Mandava N, Palestine AG, Holers VM, Wagner BD, Sanchez-Santos I, Meizner D, Quiroz-Mercado H, Smith JM. Complement Activation in the Vitreous of Patients With Proliferative Diabetic Retinopathy. Invest Ophthalmol Vis Sci. 2020 Sep 1;61(11):39. PubMed PMID: 32965482
Smith JM. Subretinal Titanium Screw. Ophthalmology. 2020 Mar;127(3):332. PubMed PMID: 32087874
Geiger M, Smith JM, Lynch A, Patnaik JL, Oliver SCN, Dixon JA, Mandava N, Palestine AG. Predictors for recovery of macular function after surgery for primary macula-off rhegmatogenous retinal detachment. Int Ophthalmol. 2020 Mar;40(3):609-616. PubMed PMID: 31768813
Specialty Information
Specialties
Ophthalmology, Board Certification (2017)
Vitreoretinal Diseases and Surgery, Emory University, Specialized Training (2017)
Conditions & Treatments
Eyes and Vision
Eyes and Vision - Diabetic Eye Disease
Eyes and Vision - Eye Disease
Eyes and Vision - Macular Degeneration
Eyes and Vision - Retinal Detachment
Eyes and Vision - Uveitis and Ocular Immunology
Surgery - Eye and/or Orbital Surgery
Surgery
Endocrine System (Hormones) - Diabetic Retinopathy
Endocrine System (Hormones)
Failed Prior Surgery
Clinical Interests
Dr. Smith specializes in the management of retinal diseases, including expertise in macular degeneration, diabetic retinopathy, retinal vein and artery occlusion, retinal detachment, macular hole, macular pucker, and eye trauma. Treatments include laser photocoagulation, vitrectomy, and scleral buckling.


General Information
Medical Schools
:
MD, University of Colorado Denver School of Medicine (2011)
Undergraduate Schools
:
BA, University of Colorado - Boulder (CO) (2006)
Internships
:
St Joseph Hospital Program (2012)
Residency Programs
:
University of Colorado, Ophthalmology (2015)
Fellowships
:
Emory University School of Medicine Program, Vitreoretinal Diseases and Surgery (2017)
Download CV
Languages
:
English, Spanish
Department
:
Ophthalmology