Courtney Selberg, MD
Assistant Professor, Orthopedics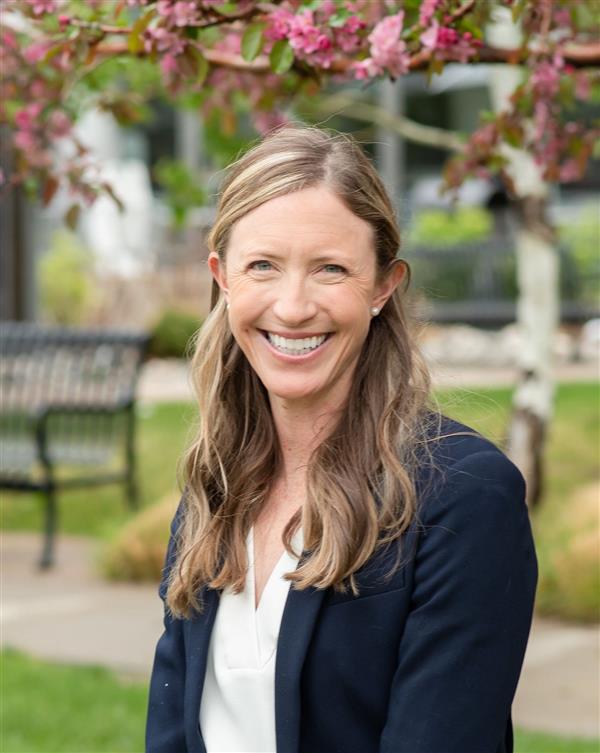 Medical School
:
MD, University of California, Los Angeles David Geffen School of Medicine (2010)
Undergraduate School
:
BS, University of California–San Diego (CA) (2006)
Internship
:
University of Washington Program (2010)
Residency
:
University of Washington Program, Orthopedics (2015)
Fellowships
:
University of Colorado, Pediatric Orthopedics (2016)
University of Colorado (Children's Hospital Colorado) Program, Orthopedics (2017)
Department
:
Orthopedics
Publications
"Coding Challenges in Common Pediatric and Adolescent Hip Preservation Procedures." Spence DD, Wiskerchen S, Makarewich CA, Mansour III AA, Selberg CM, Oleas-Santillan GF, Schiller JR, Hogue GD, and POSNA QSVI Hip/Lower Extremity Committee 2022. JPOSNA®. 4, 2 (Apr. 2022).
"Hip Morphology in Early-stage LCPD: Is There an Argument for Anatomic-specific Containment?" Selberg CM, Bram JT, Carry P, Goldstein R, Schrader T, Laine J, Kim HK, Sankar W. J Pediatr Orthop, 2021 April 12. Online ahead of print.
"Treatment of Kyphosis Arising Secondary to Laminectomy and Irradiation in the Pediatric Population" Rogers N, Selberg C, LaMotta C, Beebe C, Bloch N, Erickson M, Donaldson N. Orthopedics. 2021 Jul-Aug;44(4):e563-e569.
Selberg CM, Davila-Parrilla AD, Williams KA, Kim YJ, Millis MB, Novais EN. What Proportion of Patients Undergoing Bernese Periacetabular Osteotomy Experience Nonunion, and What Factors are Associated with Nonunion?. Clin Orthop Relat Res. 2020 Jul;478(7):1648-1656. PubMed PMID: 32452931
Powell J, Gibly RF, Faulk LW, Carry P, Mayer SW, Selberg CM. Can EOS Imaging Substitute for Conventional Radiography in Measurement of Acetabular Morphology in the Young Dysplastic Hip?. J Pediatr Orthop. 2020 Jul;40(6):294-299. PubMed PMID: 32501911
Specialty Information
Specialties
Pediatric Orthopedics
Hip Preservation Surgery, Specialized Training (2016)
Pediatric Orthopaedic Surgery, Specialized Training (2015)
Conditions & Treatments
Bones, Joints and Muscles - Hip Injuries and Disorders
Bones, Joints and Muscles
Bones, Joints and Muscles - Leg Injuries and Disorders
Bones, Joints and Muscles - Fractures
Clinical Interests
Procedures: Periacetabular Osteotomy (PAO) Pelvic Osteotomy Femoral Osteotomy Surgical Hip Dislocation Modified Dunn Procedure Clinical Conditions Treated: Hip Dysplasia - Child, Adolescent, Adult Developmental Hip Dysplasia (DDH) - Infant, Child Slipped Capital Femoral Epiphysis Legg-Calve-Perthes Disease (Perthes) Femoracetabular Impingement Femoral Anteversion/Retroversion Pediatric Orthopedics Hip disorders

Care Philosophy
My philosophy of care is a commitment to my patients and their families to deliver care that is supported by the highest order of compassion, innovation, science, and technology.


Personal Interests
My interests include surgical care and treatment of pediatric orthopedic hip patients.


General Information
Medical Schools
:
MD, University of California, Los Angeles David Geffen School of Medicine (2010)
Undergraduate Schools
:
BS, University of California–San Diego (CA) (2006)
Internships
:
University of Washington Program (2010)
Residency Programs
:
University of Washington Program, Orthopedics (2015)
Fellowships
:
University of Colorado, Pediatric Orthopedics (2016)
University of Colorado (Children's Hospital Colorado) Program, Orthopedics (2017)
Department
:
Orthopedics