Diana Walleigh, MD
Associate Professor, Pediatrics-Neurology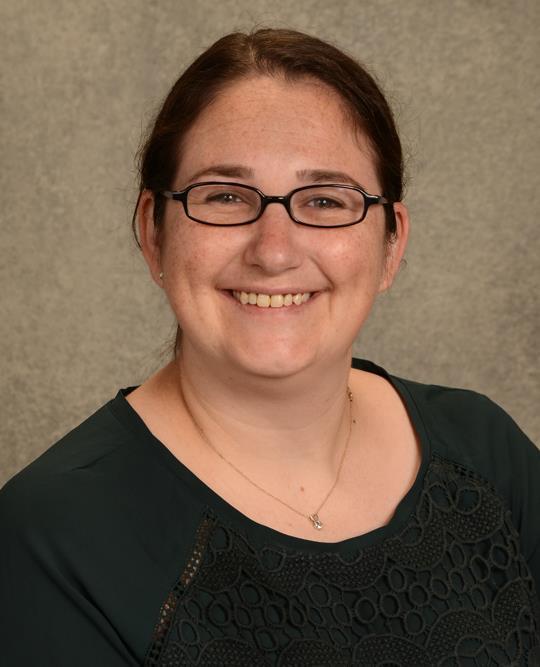 Residency
:
Pitt County Memorial Hospital/East Carolina University Program, Pediatrics
Fellowships
:
Children's Hospital of Philadelphia Program, Epilepsy
Languages
:
English, Spanish
Department
:
Pediatrics-Neurology
Teaching
Assistant Professor (2016)
School of Medicine, Pediatrics
Child Neurology and Epilepsy
Publications
Shelkowitz E, Saneto RP, Al-Hertani W, Lubout CMA, Stence NV, Brown MS, Long P, Walleigh D, Nelson JA, Perez FE, Shaw DWW, Michl EJ, Van Hove JLK. Ketogenic diet as a glycine lowering therapy in nonketotic hyperglycinemia and impact on brain glycine levels. Orphanet J Rare Dis. 2022 Dec 5;17(1):423. PubMed PMID: 36471344
Joshi CN, Miller JS, Silveira LJ, Nelson JA, Walleigh DJ, Joshi SM, Patel AD. A Multicenter Study of Adherence to Best Practices and Application of Epilepsy Quality Metrics in a Pediatric Telemedicine Encounter. J Child Neurol. 2022 Aug;37(8-9):744-748. PubMed PMID: 35656770
The impact of glycine reduction therapies on brain glycine levels in nonketotic hyperglycemia.
Joshi CN, Chapman KE, Bear JJ, Wilson SB, Walleigh DJ, Scheuer ML. Semiautomated Spike Detection Software Persyst 13 Is Noninferior to Human Readers When Calculating the Spike-Wave Index in Electrical Status Epilepticus in Sleep. J Clin Neurophysiol. 2018 Sep;35(5):370-374. PubMed PMID: 29933261
Specialty Information
Specialties
Child Neurology, Board Certification (2014)
Epilepsy, Board Certification (2016)
Pediatrics, Board Certification (2011)
Conditions & Treatments
Brain and Nervous System
Brain and Nervous System - Epilepsy
Volunteer Activities
Global health in Central/South America and Africa.


General Information
Residency Programs
:
Pitt County Memorial Hospital/East Carolina University Program, Pediatrics (0001)
Fellowships
:
Children's Hospital of Philadelphia Program, Epilepsy (0001)
Languages
:
English, Spanish
Department
:
Pediatrics-Neurology