Arianna Martin, PsyD
Assistant Professor, Pediatrics-Neurology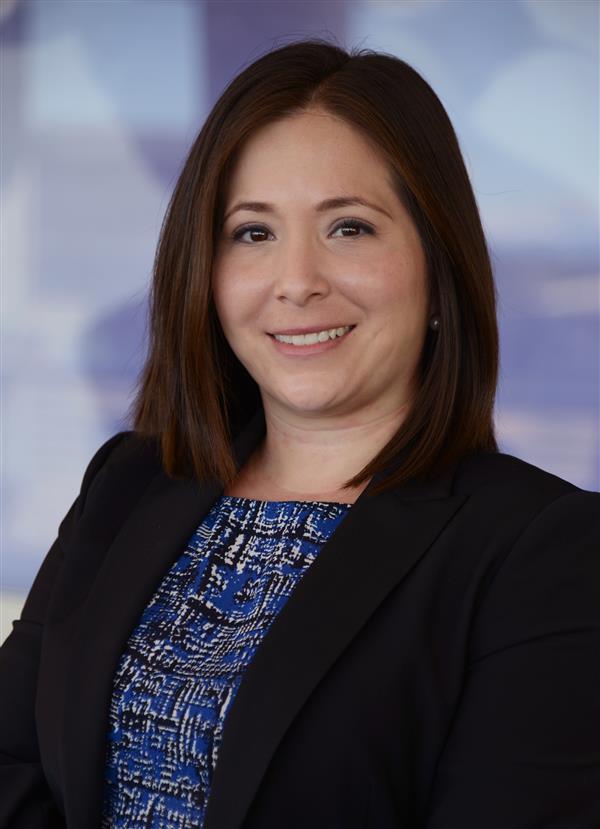 Graduate School
:
PsyD, Stanford University (2014)
Undergraduate School
:
BA, Claremont McKenna College (2004)
Internship
:
Children's Hospital of Orange County Program (2014)
Fellowships
:
Children's National Medical Center/George Washington University Program, Neuropsychology (2016)
Languages
:
English, Spanish
Department
:
Pediatrics-Neurology
Professional Titles
Pediatric Neuropsychologist
Publications
Martin A, Quintin EM, Hall SS, Reiss AL. The Role of Executive Function in Independent Living Skills in Female Adolescents and Young Adults With Fragile X Syndrome. Am J Intellect Dev Disabil. 2016 Sep;121(5):448-60. PubMed PMID: 27611354
Quintin EM, Jo B, Hall SS, Bruno JL, Chromik LC, Raman MM, Lightbody AA, Martin A, Reiss AL. The cognitive developmental profile associated with fragile X syndrome: A longitudinal investigation of cognitive strengths and weaknesses through childhood and adolescence. Dev Psychopathol. 2016 Nov;28(4pt2):1457-1469. PubMed PMID: 26648140
Hazlett HC, Poe MD, Lightbody AA, Gerig G, Macfall JR, Ross AK, Provenzale J, Martin A, Reiss AL, Piven J. Teasing apart the heterogeneity of autism: Same behavior, different brains in toddlers with fragile X syndrome and autism. J Neurodev Disord. 2009 Mar;1(1):81-90. PubMed PMID: 20700390
Specialty Information
Specialties
Child Neurology, Board Certification
Care Philosophy
I believe in providing the best care for my patients and their families through an individualized and personalized approach.


Personal Interests
In my spare time, I enjoy running, hiking, reading and baking.


General Information
Graduate Schools
:
PsyD, Stanford University (2014)
Undergraduate Schools
:
BA, Claremont McKenna College (2004)
Internships
:
Children's Hospital of Orange County Program (2014)
Fellowships
:
Children's National Medical Center/George Washington University Program, Neuropsychology (2016)
Languages
:
English, Spanish
Department
:
Pediatrics-Neurology