Alexandra Gallant, PA
Assistant Professor, Medicine-Hospital Medicine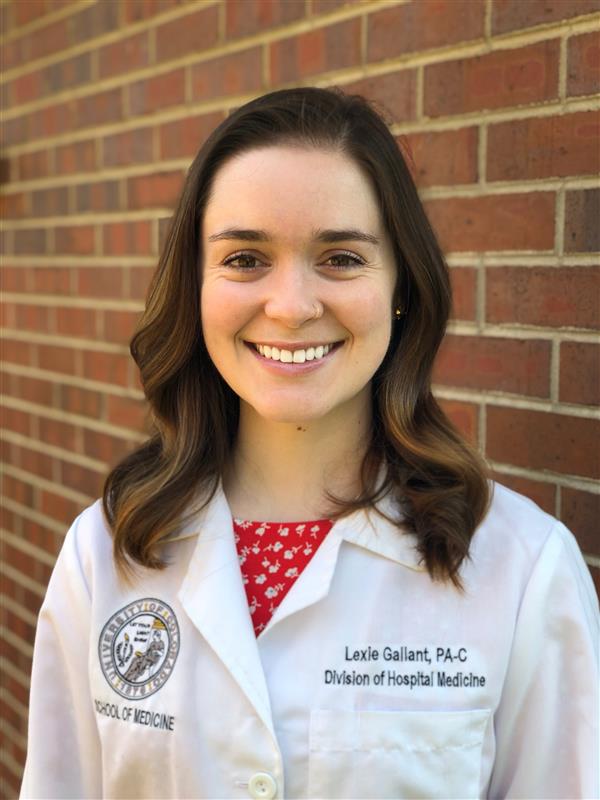 Graduate School
:
MPAS, University of Colorado Health Sciences Center (2016)
Undergraduate School
:
BS, University of Colorado - Boulder (CO) (2012)
Department
:
Medicine-Hospital Medicine
Publications
Kensington, A, Patel, V, McBeth, L, Bowden, K, Gallant, A, Burden, M. "Assessing the Operational Effectiveness of COVID Surge Practices: A Use of Rapid Qualitative Assessment to Understand Perceptions of Surge Practices during the COVID-19 Pandemic. Archives of Public Health. Jan 2022.
Specialty Information
Specialties
Hospital Medicine, Board Certification
General Information
Graduate Schools
:
MPAS, University of Colorado Health Sciences Center (2016)
Undergraduate Schools
:
BS, University of Colorado - Boulder (CO) (2012)
Department
:
Medicine-Hospital Medicine