Heather Hoch De Keyser, MD
Associate Professor, Pediatrics-Pulmonary Medicine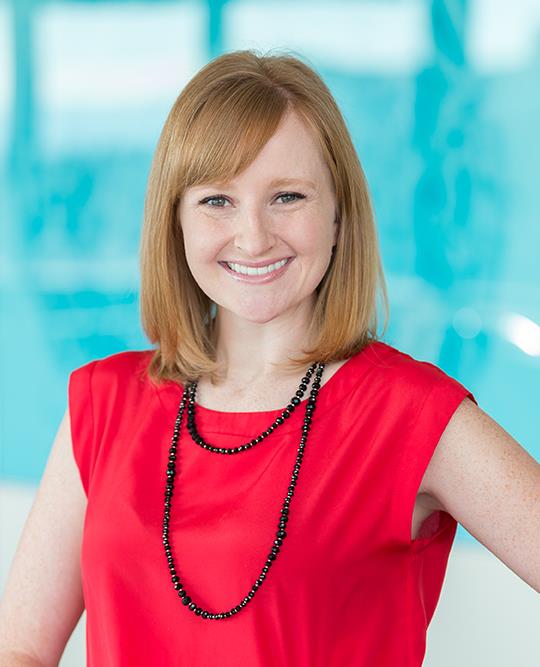 Medical School
:
MD, University of Colorado Denver Health Sciences Center (2010)
Graduate School
:
MD, University of Colorado Health Sciences Center (2010)
Undergraduate School
:
BA, Washington University in Saint Louis (MO) (2006)
Residency
:
University of Colorado (Children's Hospital Colorado) Program, Pediatrics (2010)
Fellowships
:
University of Colorado (Children's Hospital Colorado) Program, Pediatric Pulmonology (2013)
Department
:
Pediatrics-Pulmonary Medicine
Research Interests
My research interests primarily focus on medication adherence and health behavior change in children and adolescents with asthma. Additionally, I have studied how to use clinical data to predict and prevent asthma exacerbations.
Publications
De Keyser HH, Chipps B, Dinakar C. Biologics for Asthma and Allergic Skin Diseases in Children. Pediatrics. 2021 Nov;148(5). PubMed PMID: 34663682
Udoko M, De Keyser H, Szefler SJ. Should children with asthma simply be treated as little adults?. Ann Allergy Asthma Immunol. 2021 Nov;127(5):520-521. PubMed PMID: 34260900
Anderson WC 3rd, Gondalia R, Hoch HE, Kaye L, Barrett M, Szefler SJ, Stempel DA. Assessing asthma control: comparison of electronic-recorded short-acting beta-agonist rescue use and self-reported use utilizing the asthma control test. J Asthma. 2021 Feb;58(2):271-275. PubMed PMID: 31668103
Anderson WC 3rd, Gondalia R, De Keyser HE, Kaye L, Szefler SJ, Stempel DA. Digital assessment of medication utilization by age and diagnosis of asthma or COPD. J Allergy Clin Immunol Pract. 2021 Apr;9(4):1723-1725. PubMed PMID: 33212238
Navanandan N, Moran E, Smith H, Hoch H, Mistry RD. Primary care provider preferences for glucocorticoid management of acute asthma exacerbations in children. J Asthma. 2021 Apr;58(4):547-553. PubMed PMID: 31877252
Specialty Information
Specialties
Pediatric Pulmonology, Board Certification (2016)
Pediatrics, Board Certification (2010)
Conditions & Treatments
Lungs and Breathing
Lungs and Breathing - Asthma
Clinical Interests
My primary clinical interest is in the area of asthma, including severe asthma, difficult to treat asthma, and early asthma. Additionally, I study health behavior change and medication adherence in children and adolescents. My goal is to not only provide children and families with the most up to date and evidence-based therapies to treat their disease, but to also provide them with the tools that they need to implement these therapies in their daily lives. Medicines only work if we can find a way to help you to take them!

Care Philosophy
I work to provide the best possible care for my patients. I believe strongly that parents are the best advocates for their children, and I strive to actively listen to concerns and develop care plans in conjunction with families to meet their needs. I believe that the best outcomes for children happen when everyone works together, including providers and families! I am especially interested in the care of children with asthma, but I see children with many different lung diseases!


General Information
Medical Schools
:
MD, University of Colorado Denver Health Sciences Center (2010)
Graduate Schools
:
MD, University of Colorado Health Sciences Center (2010)
Undergraduate Schools
:
BA, Washington University in Saint Louis (MO) (2006)
Residency Programs
:
University of Colorado (Children's Hospital Colorado) Program, Pediatrics (2010)
Fellowships
:
University of Colorado (Children's Hospital Colorado) Program, Pediatric Pulmonology (2013)
Department
:
Pediatrics-Pulmonary Medicine