Veronica Alaniz, MD, MPH
Associate Professor, OB-GYN-Gyn & OB Health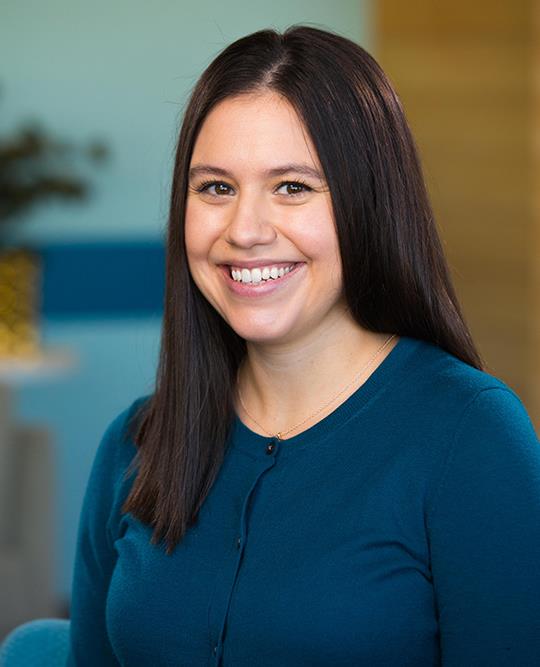 Medical School
:
MD, University of Texas Southwestern Medical Center at Dallas (2010)
Graduate School
:
MPH, University of Southern California (2006)
Undergraduate School
:
BA, Stanford University (CA) (2004)
Residency
:
University of Colorado (University Hospital) Program, Obstetrics and Gynecology (2014)
Fellowships
:
University of Michigan Hospitals and Health Centers Program, Adolescent Medicine (2016)
Department
: OB-GYN-Gyn & OB Health
Teaching
Assistant Professor (2016)
School of Medicine, OB-GYN
Publications
Reppucci ML, Alaniz VI, Wehrli LA, Torre L, Wood D, Wilcox DT, Appiah LC, Peña A, Bischoff A. Reproductive and family building considerations for female patients with anorectal and urogenital malformations. J Pediatr Surg. 2022 Sep 19. [Epub ahead of print] PubMed PMID: 36229236
Vargas MC, Wehrli LA, Louiselle A, Ketzer J, Reppucci ML, Juddy-Glossy L, Alaniz VI, Wilcox DT, Wood DN, Peña A, De La Torre L, Bischoff A. Do adult patients with congenital colorectal conditions know their diagnosis?. Pediatr Surg Int. 2022 Dec;38(12):1723-1728. PubMed PMID: 36129533
Wehrli LA, Bischoff A, De La Torre L, Reppucci ML, Ketzer J, Peña A, Alaniz VI. Pelvic exams and cervical cancer screening in patients with anorectal malformations. Pediatr Surg Int. 2022 Dec;38(12):1681-1684. PubMed PMID: 36107236
Scott SM, Alaniz V, Appiah L, Buyers E, Holton C, Huguelet P. Vulvar Aphthous Ulcers in an Adolescent After Coronavirus Disease 2019 (COVID-19) Vaccination. Obstet Gynecol. 2022 Sep 1;140(3):514-517. PubMed PMID: 35930388
Fortin C, Pennesi C, Huguelet PS, Quint EH, Scott S, Alaniz VI. Hymenal Anomalies Interfering with Dilation in Women with Mullerian Agenesis: A Case Series. J Pediatr Adolesc Gynecol. 2022 Jul 30. [Epub ahead of print] PubMed PMID: 35914648
Specialty Information
Specialties
Obstetrics and Gynecology, Board Certification (2015)
Conditions & Treatments
Child and Teen Health
Child and Teen Health - Pediatric Diseases and Conditions
Women's Health
Women's Health - Adolescent Reproductive Health - Adolescent Gynecology
Women's Health - Contraception
Women's Health - Lower Genital Tract Disorders
Transgender Health
Women's Health - Endometriosis
Women's Health - Gynecologic and Obstetric Infections
Clinical Interests
My interests include congenital anomalies (conditions present at birth) of the reproductive tract, contraceptive and menstrual management for the medically complicated adolescent, differences of sex development (intersex), gynecological care for transgender patients, and management of ovarian cysts.

Care Philosophy
I was drawn to both the medical and surgical aspects of obstetrics and gynecology, as well as the continuity of care I provide adolescent patients as they transition into young women and adulthood. I believe in patient centered care and strive to reach shared decisions with my patients by understanding preferences and values.


General Information
Medical Schools
:
MD, University of Texas Southwestern Medical Center at Dallas (2010)
Graduate Schools
:
MPH, University of Southern California (2006)
Undergraduate Schools
:
BA, Stanford University (CA) (2004)
Residency Programs
:
University of Colorado (University Hospital) Program, Obstetrics and Gynecology (2014)
Fellowships
:
University of Michigan Hospitals and Health Centers Program, Adolescent Medicine (2016)
Department
: OB-GYN-Gyn & OB Health