Melisa Tanverdi, MD
Assistant Professor, Pediatrics-Emergency Med/Urgent Care/NOC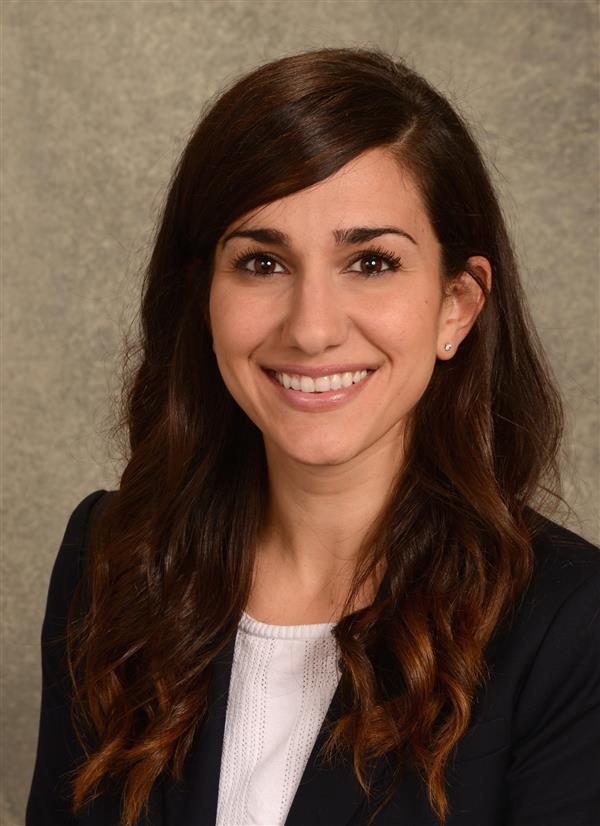 Medical School
:
MD, Wake Forest University School of Medicine (2013)
Undergraduate School
:
BS, University of South Carolina (SC) (2009)
Residencies
:
University of Colorado (Children's Hospital Colorado) Program, Chief Resident, Pediatrics (2017)
University of Colorado, Pediatrics (2016)
Fellowships
:
University of Colorado (Children's Hospital Colorado) Program, Pediatric Emergency Medicine (2020)
Languages
:
English
Department
:
Pediatrics-Emergency Med/Urgent Care/NOC
Research Interests
Pediatric Asthma and Respiratory Illness
Publications
Navanandan N, Moss A, Tanverdi M, Ambroggio L, Brittan M. Corticosteroid choice and clinical outcomes for asthma exacerbations in the primary care setting. J Asthma. 2022 Feb;59(2):333-341. PubMed PMID: 33106059
Tanverdi MS, Navanandan N. Intravenous Magnesium for Acute Asthma Exacerbations in Children: To Mag or Not to Mag. J Allergy Clin Immunol Pract. 2022 May;10(5):1247-1248. PubMed PMID: 35526865
Tanverdi MS, Wiersma A, Kim KM, Hicks AG, Mistry RD. Anaphylaxis in Children. Pediatr Emerg Care. 2022 Sep 1;38(9):456-461. PubMed PMID: 36040466
Cruz AT, Tanverdi MS, Swartz SJ, Dayan PS, Combs VA, Lubell TR. Frequency of Bacteremia and Urinary Tract Infection in Pediatric Renal Transplant Recipients. Pediatr Infect Dis J. 2022 Dec 1;41(12):997-1003. PubMed PMID: 36102710
Declusin A, Bricklin L, Tanverdi M, White A, Brajcich M, Szigety J, DiSalvo L, Breitnauer N, Stence N, Mundo W, Palat P. Guillain-Barré Syndrome Triggered by COVID-19: A Pediatric Case Report and Literature Review. J Pediatr Neurol Neurosci. 2021; 5(2).
Specialty Information
Specialties
Pediatrics, Board Certification
Pediatric Emergency Medicine
Clinical Interests
Pediatric Emergency Medicine


General Information
Medical Schools
:
MD, Wake Forest University School of Medicine (2013)
Undergraduate Schools
:
BS, University of South Carolina (SC) (2009)
Residency Programs
:
University of Colorado (Children's Hospital Colorado) Program, Chief Resident, Pediatrics (2017)
University of Colorado, Pediatrics (2016)
Fellowships
:
University of Colorado (Children's Hospital Colorado) Program, Pediatric Emergency Medicine (2020)
Languages
:
English
Department
:
Pediatrics-Emergency Med/Urgent Care/NOC