Peter Forsberg, MD
Associate Professor, Medicine-Hematology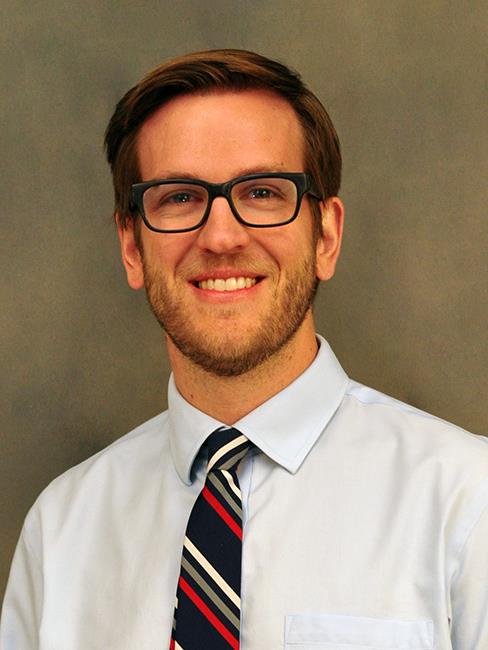 Medical School
:
MD, University of Colorado Denver School of Medicine (2009)
Undergraduate School
:
BA, Washington University in Saint Louis (MO) (2004)
Residencies
:
Memorial Sloan-Kettering Cancer Center Program, Chief Resident, Internal Medicine (2013)
New York Presbyterian Hospital (Cornell Campus) Program, Internal Medicine (2012)
Fellowships
:
New York Presbyterian Hospital (Cornell Campus) Program, Medical Oncology (2016)
Department
:
Medicine-Hematology
Research Interests
Dr. Forsberg's research is focused on developing novel strategies to treat plasma cell disorders including multiple myeloma. He works in collaboration with a group of clinical and laboratory based researchers to better characterize the biology of plasma cell diseases, understand the heterogeneity of these disorders in individual patients and develop personalized approaches to therapy in myeloma and related diseases. He is working to identify new therapeutic targets in multiple myeloma and to identify biomarkers to predict patient responses to different treatments. He is also interested in evaluating and finding approaches to improve the quality of life in patients dealing with a group of diseases whose therapeutic landscape has evolved rapidly in the past several years.
Publications
Lakritz S, Forsberg PA, Sherbenou DW, Mark TM. Lenalidomide-induced autoimmune enteropathy complicating treatment of multiple myeloma with concurrent systemic mastocytosis. Clin Case Rep. 2022 Sep;10(9):e6199. PubMed PMID: 36188028
Keller AL, Sherbenou DW, Forsberg PA, Mark TM. Harnessing the T Cell to Treat Multiple Myeloma: Dawn of a New Therapeutic Paradigm. Front Oncol. 2022;12:925818. PubMed PMID: 35814431
Walker ZJ, Idler BM, Davis LN, Stevens BM, VanWyngarden MJ, Ohlstrom D, Bearrows SC, Hammes A, Smith CA, Jordan CT, Mark TM, Forsberg PA, Sherbenou DW. Exploiting Protein Translation Dependence in Multiple Myeloma with Omacetaxine-Based Therapy. Clin Cancer Res. 2021 Feb 1;27(3):819-830. PubMed PMID: 33109736
Forsberg PA, Rossi AC, Boyer A, Pearse RN, Pekle KA, Jayabalan D, Lakritz S, Flicker K, Ribadeneyra D, Liotta B, Ely S, Boussi L, Allan JN, Coleman M, Niesvizky R, Mark TM. Carfilzomib and dexamethasone induction with lenalidomide, clarithromycin and dexamethasone consolidation and lenalidomide maintenance for newly diagnosed multiple myeloma. Am J Hematol. 2021 Dec 1;96(12):1554-1562. PubMed PMID: 34424561
Sherbenou D, Stalker M, Forsberg P, Mark TM. Sustained Response to Selinexor-Based Therapy for Triple-Class Refractory Multiple Myeloma with Early Relapse After Allogeneic Stem Cell Transplantation. Clin Lymphoma Myeloma Leuk. 2021 Jul;21(7):e630-e634. PubMed PMID: 33863694
Practice Locations
UCHealth Blood Disorders and Cell Therapies Center - Anschutz Medical Campus
1665 Aurora Court
3rd floor, Anschutz Cancer Pavilion
Aurora
, CO
80045
720-848-6400
UCHealth Anschutz Inpatient Pavilion - Anschutz Medical Campus
12605 E. 16th Ave
Aurora
, CO
80045
720-848-0000
Hospital Affiliation
University of Colorado Hospital
Center Affiliations
Specialty Information
Specialties
Hematology and Oncology, Board Certification
Internal Medicine, Board Certification
Personal Interests
Dr. Forsberg received his bachelor's degree from Washington University in St. Louis. He completed medical school at the University of Colorado School of Medicine. He went to New York for his medical training and completed his residency in Internal Medicine at the Weill-Cornell Medical College/New York-Presbyterian Hospital. He served as chief medical resident at Memorial Sloan Kettering Cancer Center before returning to Cornell for his fellowship training in Hematology and Medical Oncology. In 2016 he returned to Colorado to join the blood cancer and BMT program at the University of Colorado. Dr. Forsberg's clinical and research focus centers on multiple myeloma and related diseases including amyloidosis and Waldenstrom's Macroglobulinemia. He serves as the principle investigator on various clinical trials. He has published and presented his work at the national and international level.


General Information
Medical Schools
:
MD, University of Colorado Denver School of Medicine (2009)
Undergraduate Schools
:
BA, Washington University in Saint Louis (MO) (2004)
Residency Programs
:
Memorial Sloan-Kettering Cancer Center Program, Chief Resident, Internal Medicine (2013)
New York Presbyterian Hospital (Cornell Campus) Program, Internal Medicine (2012)
Fellowships
:
New York Presbyterian Hospital (Cornell Campus) Program, Medical Oncology (2016)
Department
:
Medicine-Hematology