Anosheh Afghahi, MD
Assistant Clinical Professor, Medicine-Medical Oncology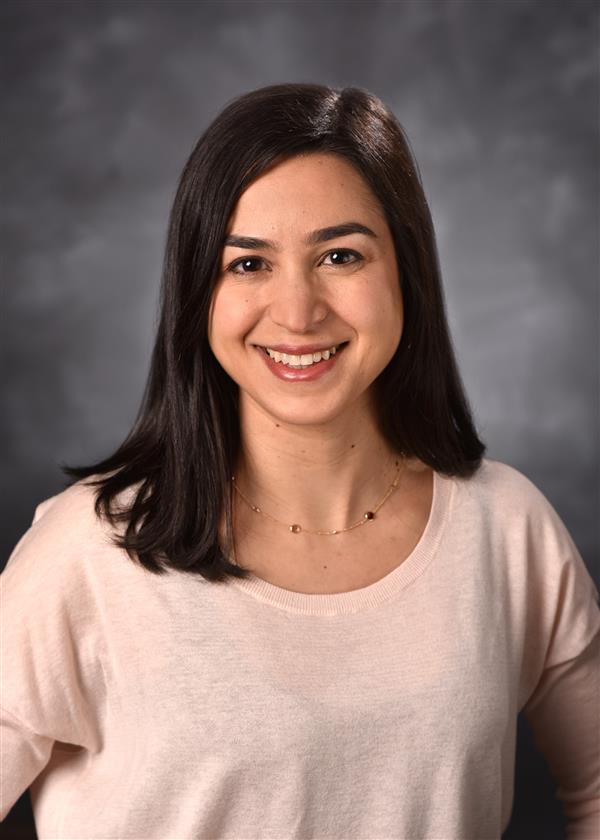 Medical School
:
MD, Harvard Medical School (2009)
Graduate School
:
MPH, Harvard School of Public Health (2009)
Internship
:
Stanford Hospital and Clinics Program (2010)
Residency
:
Stanford Hospital and Clinics Program, Internal Medicine (2012)
Fellowships
:
Stanford Hospital and Clinics Program, Medical Oncology (2015)
Department
:
Medicine-Medical Oncology
Recognition & Awards
Merit Award, ASCO-Conquer Cancer Foundation (2016)
NIH Loan Repayment Program Award, NIH (2016)
Postdoctoral Fellowship Award, Susan G. Komen for the Cure (2015)
Publications
Marsh S, Borges VF, Coons HL, Afghahi A. Sexual health after a breast cancer diagnosis in young women: clinical implications for patients and providers. Breast Cancer Res Treat. 2020 Dec;184(3):655-663. PubMed PMID: 32968951
Afghahi A, Kurian AW. The Changing Landscape of Genetic Testing for Inherited Breast Cancer Predisposition. Curr Treat Options Oncol. 2017 May;18(5):27. PubMed PMID: 28439798
Afghahi A, Timms KM, Vinayak S, Jensen KC, Kurian AW, Carlson RW, Chang PJ, Schackmann E, Hartman AR, Ford JM, Telli ML. Tumor BRCA1 Reversion Mutation Arising during Neoadjuvant Platinum-Based Chemotherapy in Triple-Negative Breast Cancer Is Associated with Therapy Resistance. Clin Cancer Res. 2017 Jul 1;23(13):3365-3370. PubMed PMID: 28087643
Specialty Information
Specialties
Medical Oncology, Board Certification
Medical Oncology, Board Certification (2014)
Internal Medicine, Board Certification (2012)
Conditions & Treatments
Genetic Conditions and Testing
Cancers - Breast Cancer
Cancers
Clinical Interests
My clinical interest includes caring for patients and families with a personal or family history of breast and ovarian cancer.


General Information
Medical Schools
:
MD, Harvard Medical School (2009)
Graduate Schools
:
MPH, Harvard School of Public Health (2009)
Internships
:
Stanford Hospital and Clinics Program (2010)
Residency Programs
:
Stanford Hospital and Clinics Program, Internal Medicine (2012)
Fellowships
:
Stanford Hospital and Clinics Program, Medical Oncology (2015)
Department
:
Medicine-Medical Oncology