Carly Scahill, DO
Assistant Professor, Pediatrics-Cardiology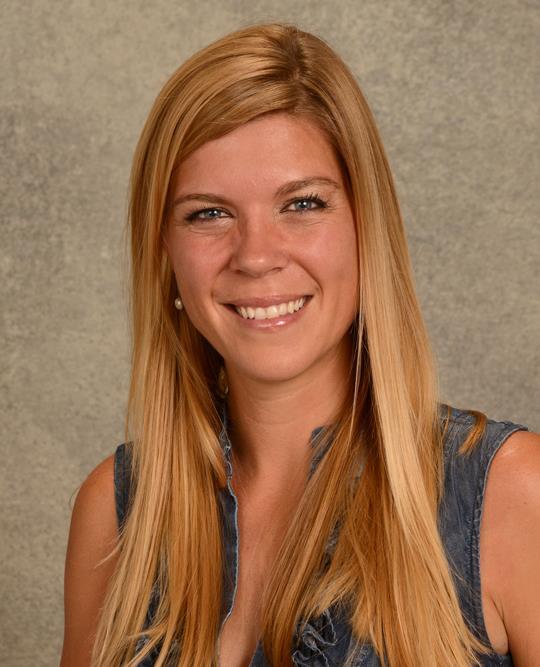 Medical School
:
DO, Michigan State University College of Osteopathic Medicine (2009)
Graduate School
:
MCR, Medical University Of South Carolina (2014)
Undergraduate School
:
BSE, University of Michigan (MI) (2004)
Residency
:
Medical University of South Carolina Program, Pediatrics (2012)
Fellowships
:
Medical University of South Carolina Program, Pediatric Cardiology (2016)
Languages
:
English
Department
:
Pediatrics-Cardiology
Professional Titles
Fellowship Director, Advanced Cardiac Critical Care
Associate Fellowship Director, Pediatric Cardiology
Associate Medical Director, Critical Care Transport
Clinical Champion, Pediatric Cardiac Critical Care Consortium (PC4)
Publications
Lion RP, Winder MM, Amirnovin R, Fogg K, Bertrandt R, Bhaskar P, Kasmai C, Holmes KW, Moza R, Vichayavilas P, Gordon EE, Trauth A, Horsley M, Frank DU, Stock A, Adamson G, Lyman A, Raymond T, Diaz I, DeMarco A, Prodhan P, Fundora M, Aljiffry A, Dewitt AG, Kozyak BW, Greiten L, Scahill C, Buckley J, Bailly DK. Development of consensus recommendations for the management of post-operative chylothorax in paediatric CHD. Cardiol Young. 2022 Aug;32(8):1202-1209. PubMed PMID: 35792060
Alten J, Cooper DS, Klugman D, Raymond TT, Wooton S, Garza J, Clarke-Myers K, Anderson J, Pasquali SK, Absi M, Affolter JT, Bailly DK, Bertrandt RA, Borasino S, Dewan M, Domnina Y, Lane J, McCammond AN, Mueller DM, Olive MK, Ortmann L, Prodhan P, Sasaki J, Scahill C, Schroeder LW, Werho DK, Zaccagni H, Zhang W, Banerjee M, Gaies M. Preventing Cardiac Arrest in the Pediatric Cardiac Intensive Care Unit Through Multicenter Collaboration. JAMA Pediatr. 2022 Oct 1;176(10):1027-1036. PubMed PMID: 35788631
Tabbutt S, Krawczeski C, McBride M, Amirnovin R, Owens G, Smith A, Wolf M, Rhodes L, Hehir D, Asija R, Teele SA, Ghanayem N, Zyblewski S, Thiagarajan R, Yeh J, Shin AY, Schwartz SM, Schuette J, Scahill C, Roth SJ, Hoffman TM, Cooper DS, Byrnes J, Bergstrom C, Vesel T, Scott JP, Rossi A, Kwiatkowski D, DiPietro LM, Connor C, Chen J, Charpie J, Bochkoris M, Affolter J, Bronicki RA. Standardized Training for Physicians Practicing Pediatric Cardiac Critical Care. Pediatr Crit Care Med. 2022 Jan 1;23(1):60-64. PubMed PMID: 34554132
Scahill C, Gaies M, Elhoff J. Harnessing Data to Drive Change: The Pediatric Cardiac Critical Care Consortium (PC4) Experience. Current Treatment Options in Pediatrics. 2022 March 7:49-63.
Persson JN, Holstein J, Silveira L, Irons A, Rajab TK, Jaggers J, Twite MD, Scahill C, Kohn M, Gold C, Davidson JA. Validation of Point-of-Care Ultrasound to Measure Perioperative Edema in Infants With Congenital Heart Disease. Front Pediatr. 2021;9:727571. PubMed PMID: 34497787
Specialty Information
Specialties
Pediatrics, Board Certification (2012)
Pediatric Cardiology, Board Certification (2016)
Advanced Fellowship in Pediatric Cardiac Critical Care, Specialized Training (2016)
Clinical and Translational Research Ethics, Certificate (2016)
Clinical Interests
My clinical interest include pediatric cardiac intensive care and the perioperative management of children with congenital heart disease.

Care Philosophy
I strive to decrease the perioperative morbidity and mortality of patients with congenital heart disease both in my clinical practice and research. In addition I believe it is part of my role as a physician to make every effort possible to provide knowledge, understanding and comfort to families while their child is in the cardiac intensive care unit.


Personal Interests
In my spare time, I enjoy spending time with my husband and son, hiking, biking, skiing and traveling.
Volunteer Activities
Medical mission work in Guatemala, Malawi, and Nepal.
Public Speaking
Yes
General Information
Medical Schools
:
DO, Michigan State University College of Osteopathic Medicine (2009)
Graduate Schools
:
MCR, Medical University Of South Carolina (2014)
Undergraduate Schools
:
BSE, University of Michigan (MI) (2004)
Residency Programs
:
Medical University of South Carolina Program, Pediatrics (2012)
Fellowships
:
Medical University of South Carolina Program, Pediatric Cardiology (2016)
Languages
:
English
Department
:
Pediatrics-Cardiology