Caitlin Dietsche, MD
Assistant Professor, Medicine-Hospital Medicine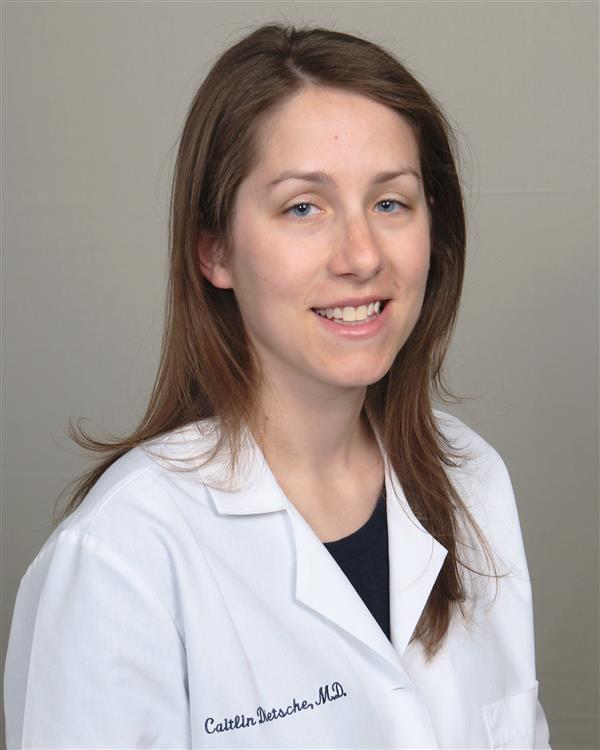 Medical School
:
MD, Jefferson Medical College of Thomas Jefferson University (2013)
Undergraduate School
:
MS, University of Maryland–College Park (2009)
Residency
:
Thomas Jefferson University Program, Internal Medicine (2016)
Department
:
Medicine-Hospital Medicine
Teaching
Instructor (2016)
School of Medicine, Medicine
Publications
Ormsby A, Dietsche C. The effect of the COVID-19 pandemic on opioid prescribing for patients with pleuritic pain. J Opioid Manag. 2022 Nov-Dec;18(6):529-535. PubMed PMID: 36523204
Ormbsy, A and Dietsche, C. "The Effect of the COVID-19 Pandemic on Opioid Prescribing for Patients with Pleuritic Pain." 2021.
General Information
Medical Schools
:
MD, Jefferson Medical College of Thomas Jefferson University (2013)
Undergraduate Schools
:
MS, University of Maryland–College Park (2009)
Residency Programs
:
Thomas Jefferson University Program, Internal Medicine (2016)
Department
:
Medicine-Hospital Medicine