Seth Septer, DO
Associate Professor, Pediatrics-Gastroenterology, Hepatology and Nutrition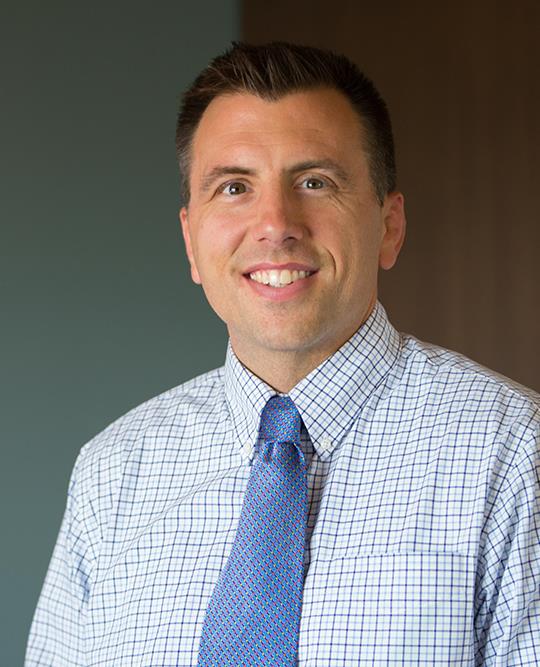 Residency
:
University of Nebraska Medical Center College of Medicine/Creighton University Program, Pediatrics (2008)
Fellowships
:
University of Nebraska Medical Center Program, Pediatric Gastroenterology (2009)
University of Missouri at Kansas City/Children's Mercy Hospitals and Clinics Program, Pediatric Gastroenterology (2011)
Department
:
Pediatrics-Gastroenterology, Hepatology and Nutrition
Professional Titles
Pediatric Gastroenterologist
Assistant Professor
Publications
Attard TM, Septer S, Lawson CE, Attard MI, Lee STM, Umar S. Microbiome insights into pediatric familial adenomatous polyposis. Orphanet J Rare Dis. 2022 Nov 14;17(1):416. PubMed PMID: 36376984
Roy BC, Ahmed I, Stubbs J, Zhang J, Attard T, Septer S, Welch D, Anant S, Sampath V, Umar S. Correction: DCLK1 isoforms and aberrant Notch signaling in the regulation of human and murine colitis. Cell Death Discov. 2021 Aug 2;7(1):200. PubMed PMID: 34341333
Krishnamachary B, Subramaniam D, Dandawate P, Ponnurangam S, Srinivasan P, Ramamoorthy P, Umar S, Thomas SM, Dhar A, Septer S, Weir SJ, Attard T, Anant S. Targeting transcription factor TCF4 by ?-Mangostin, a natural xanthone. Oncotarget. 2019 Sep 24;10(54):5576-5591. PubMed PMID: 31608135
Dahl NA, Pratt D, Camelo-Piragua S, Kumar-Sinha C, Mody RJ, Septer S, Hankinson TC, Chinnaiyan AM, Koschmann C, Hoffman L. Pediatric craniopharyngioma in association with familial adenomatous polyposis. Fam Cancer. 2019 Jul;18(3):327-330. PubMed PMID: 30919136
Hyer W, Cohen S, Attard T, Vila-Miravet V, Pienar C, Auth M, Septer S, Hawkins J, Durno C, Latchford A. Management of Familial Adenomatous Polyposis in Children and Adolescents: Position Paper From the ESPGHAN Polyposis Working Group. J Pediatr Gastroenterol Nutr. 2019 Mar;68(3):428-441. PubMed PMID: 30585891
Specialty Information
Specialties
Pediatric Gastroenterology, Board Certification (2011)
Conditions & Treatments
Digestive System - Celiac Disease
Digestive System
Digestive System - Colonoscopy
Digestive System - Gastroenterology (Stomach, Bowel, General GI Problems)
Digestive System - Gastroesophageal Reflux
Digestive System - Inflammatory Bowel Disease (IBD): Crohn's disease, ulcerative colitis, microscopic colitis
Clinical Interests
My clinical interests include all aspects of pediatric gastroenterology. I have a special interest in hereditary polyposis and intestinal cancer syndromes.

Care Philosophy
My goal is to provide the best care for children in Colorado. I believe in working together with families to help determine the best course of testing and treatment for their child.


Personal Interests
In my spare time I enjoy mountain biking, reading and watching my kids sporting events.
Public Speaking
Yes
Hereditary Colorectal Cancer Hereditary Polyposis Conditions
General Information
Residency Programs
:
University of Nebraska Medical Center College of Medicine/Creighton University Program, Pediatrics (2008)
Fellowships
:
University of Nebraska Medical Center Program, Pediatric Gastroenterology (2009)
University of Missouri at Kansas City/Children's Mercy Hospitals and Clinics Program, Pediatric Gastroenterology (2011)
Department
:
Pediatrics-Gastroenterology, Hepatology and Nutrition