Anandani Nellan, MD, MPH
Assistant Adjoint Professor, Pediatrics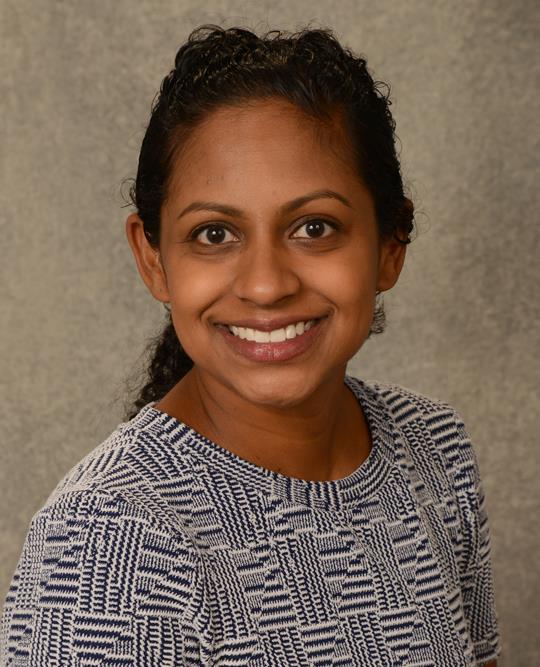 Publications
Grob ST, Nobre L, Campbell KR, Davies KD, Ryall S, Aisner DL, Hoffman L, Zahedi S, Morin A, Crespo M, Nellan A, Green AL, Foreman N, Vibhakar R, Hankinson TC, Handler MH, Hawkins C, Tabori U, Kleinschmidt-DeMasters BK, Mulcahy Levy JM. Clinical and molecular characterization of a multi-institutional cohort of pediatric spinal cord low-grade gliomas. Neurooncol Adv. 2020 Jan-Dec;2(1):vdaa103. PubMed PMID: 33063010
Nellan A, Bodlak A, Mirsky DM, Mulcahy Levy J, Garrington TP, Foreman NK, Gilani A, Hayashi M. ddPCR Analysis Reveals BRAF V600E Mutations Are Infrequent in Isolated Pituitary Langerhans Cell Histiocytosis Patients. J Neuropathol Exp Neurol. 2020 Sep 15. [Epub ahead of print] PubMed PMID: 32930721
Nellan A, Wright E, Campbell K, Davies KD, Donson AM, Amani V, Judd A, Hemenway MS, Raybin J, Foreman NK, Rush S, Dorris K. Retrospective analysis of combination carboplatin and vinblastine for pediatric low-grade glioma. J Neurooncol. 2020 Jul;148(3):569-575. PubMed PMID: 32506370
Lake JA, Donson AM, Prince E, Davies KD, Nellan A, Green AL, Mulcahy Levy J, Dorris K, Vibhakar R, Hankinson TC, Foreman NK, Ewalt MD, Kleinschmidt-DeMasters BK, Hoffman LM, Gilani A. Targeted fusion analysis can aid in the classification and treatment of pediatric glioma, ependymoma, and glioneuronal tumors. Pediatr Blood Cancer. 2020 Jan;67(1):e28028. PubMed PMID: 31595628
Nellan, A., Fry, T.J. Optimizing CARs for ocular delivery. Nat Cancer 1, 939–940 (2020). https://doi.org/10.1038/s43018-020-00127-y
Specialty Information
Specialties
Pediatric Hematology / Oncology, Board Certification
Clinical Interests
I moved to Colorado for a clinical fellowship in Neuro-oncology after completing my training in Pediatric Hematology and Oncology at the combined training program at Johns Hopkins University/National Cancer Institute. I joined the faculty here as a clinician and researcher. I care for children and young adults with brain and spine tumors.

Care Philosophy
The physical and psychological impact of tumors on a patient can vary greatly based on age, tumor type and necessary treatment. I hope to offer patients and their families the most current therapeutic options, working alongside an excellent multi-disciplinary team here at Children's Hospital Colorado.


Personal Interests
Yoga, travel, reading, and spending time with my family.