Katherine Green, MD, MS
Assistant Professor, Otolaryngology - Head and Neck Surgery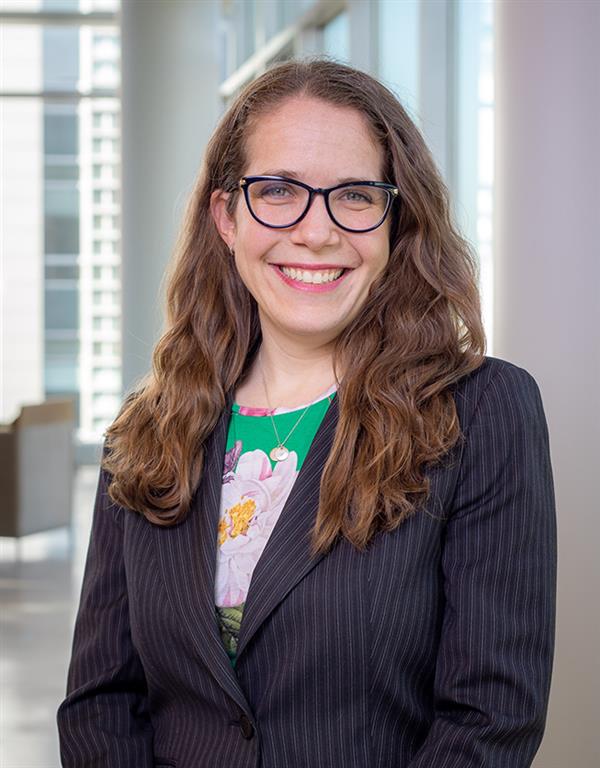 Medical School
:
MD, Keck School of Medicine of the University of Southern California (2010)
Graduate School
:
MS, Rush University Medical Center (2006)
Undergraduate School
:
BA, Northwestern University (IL) (2004)
Internship
:
University of Colorado (2011)
Residency
:
University of Colorado, Otolaryngology - Head & Neck Surgery (2015)
Fellowships
:
University of Southern California Program, Sleep Medicine (2016)
Department
:
Otolaryngology - Head and Neck Surgery
Professional Titles
Medical Director, University of Colorado Sleep Center
Assistant Professor
Recognition & Awards
Outstanding Research Presentation, University of Colorado Department of Otolaryngology (2013)
Howard House Award for Otolaryngology, Howard House (2010)
Teaching
Assistant Professor (2016)
School of Medicine, Otolaryngology - Head and Neck Surgery
Obstructive Sleep Apnea, Sleep Surgery, Snoring
Publications
Chang JL, Goldberg AN, Alt JA, Ashbrook L, Auckley D, Ayappa I, Bakhtiar H, Barrera JE, Bartley BL, Billings ME, Boon MS, Bosschieter P, Braverman I, Brodie K, Cabrera-Muffly C, Caesar R, Cahali MB, Cai Y, Cao M, Capasso R, Caples SM, Chahine LM, Chang CP, Chang KW, Chaudhary N, Cheong CSJ, Chowdhuri S, Cistulli PA, Claman D, Collen J, Coughlin K, Creamer J, Davis EM, Dupuy-McCauley KL, Durr ML, Dutt M, Ali ME, Elkassabany NM, Epstein LJ, Fiala JA, Freedman N, Gill K, Gillespie MB, Golisch L, Gooneratne N, Gottlieb DJ, Green KK, Gulati A, Gurubhagavatula I, Hayward N, Hoff PT, Hoffmann OMG, Holfinger SJ, Hsia J, Huntley C, Huoh KC, Huyett P, Inala S, Ishman S, Jella TK, Jobanputra AM, Johnson AP, Junna MR, Kado JT, Kaffenberger TM, Kapur VK, Kezirian EJ, Khan M, Kirsch DB, Kominsky A, Kryger M, Krystal AD, Kushida CA, Kuzniar TJ, Lam DJ, Lettieri CJ, Lim DC, Lin HC, Liu SYC, MacKay SG, Magalang UJ, Malhotra A, Maurer JT, May AM, Mitchell RB, Mokhlesi B, Mullins AE, Nada EM, Naik S, Nokes B, Olson MD, Pack AI, Pang EB, Pang KP, Patil SP, de Perck EV, Piccirillo JF, Pien GW, Piper AJ, Plawecki A, Quigg M, Ravesloot MJL, Redline S, Rotenberg BW, Ryden A, Sarmiento KF, Sbeih F, Schell AE, Schmickl CN, Schotland HM, Schwab RJ, Seo J, Shah N, Shelgikar AV, Shochat I, Soose RJ, Steele TO, Stephens E, Stepnowsky C, Strohl KP, Sutherland K, Suurna MV, Thaler E, Thapa S, Vanderveken OM, de Vries N, Weaver EM, Weir ID, Wolfe LF, Woodson BT, Won CHJ, Xu J, Yalamanchi P, Yaremchuk K, Yeghiazarians Y, Yu JL, Zeidler M, Rosen IM. International consensus statement on obstructive sleep apnea. Int Forum Allergy Rhinol. 2022 Sep 6. [Epub ahead of print] PubMed PMID: 36068685
Friedman NR, Green KK. Upper Airway Stimulation for Children With Down Syndrome and Obstructive Sleep Apnea-A New Frontier. JAMA Otolaryngol Head Neck Surg. 2022 Jun 1;148(6):529-530. PubMed PMID: 35446405
Lackey TG, Duffy JR, Green KK. A Protocol for Propofol-Infusion Drug-Induced Sleep Endoscopy. Otolaryngol Head Neck Surg. 2022 Mar 29;:1945998221088760. [Epub ahead of print] PubMed PMID: 35349363
Huyett P, Kent DT, D'Agostino MA, Green KK, Soose RJ, Kaffenberger TM, Woodson BT, Huntley C, Boon MS, Heiser C, Birk A, Suurna MV, Lin HS, Waxman JA, Kezirian EJ. Drug-Induced Sleep Endoscopy and Hypoglossal Nerve Stimulation Outcomes: A Multicenter Cohort Study. Laryngoscope. 2021 Jan 14. [Epub ahead of print] PubMed PMID: 33443811
Suurna MV, Steffen A, Boon M, Chio E, Copper M, Patil RD, Green K, Hanson R, Heiser C, Huntley C, Kent D, Larsen C, Manchanda S, Maurer JT, Soose R, de Vries N, Walia HK, Thaler E. Impact of Body Mass Index and Discomfort on Upper Airway Stimulation: ADHERE Registry 2020 Update. Laryngoscope. 2021 Nov;131(11):2616-2624. PubMed PMID: 34626128
Specialty Information
Specialties
Sleep Medicine, Board Certification
Otolaryngology - Head & Neck Surgery, Board Certification
Sleep Surgery, Board Certification
Conditions & Treatments
Ear, Nose, and Throat (ENT)
Ear, Nose, and Throat (ENT) - Snoring
Ear, Nose, and Throat (ENT) - Tonsillitis
Ear, Nose, and Throat (ENT) - Sleep Apnea Surgery
Ear, Nose, and Throat (ENT) - CPAP intolerance
Ear, Nose, and Throat (ENT) - Deviated septum
Ear, Nose, and Throat (ENT) - Upper Airway Resistance Syndrome
Brain and Nervous System - Sleep Apnea
Brain and Nervous System
Brain and Nervous System - Sleep Disorders
Clinical Interests
My clinical and research interest is in the management of obstructive sleep apnea and snoring, particularly in people who are unable to tolerate CPAP but are looking for other options. Sleep impacts all facets of our lives, and if obstructive sleep apnea is not allowing you to get quality sleep, this has impacts on your overall health and well-being, as well as on your daytime performance and energy level. I offer the full spectrum of options for sleep apnea and snoring, from minimally-invasive approaches like Inspire Upper Airway Stimulation and the Pillar Procedure to complex surgeries to address the areas causing apneas.

Care Philosophy
I am committed to providing outstanding, comprehensive, and state-of-the-art patient care while advancing sleep apnea and snoring surgery through innovation and research. High-quality, healthy sleep is so impactful on leading a happier, healthier life, and it is my goal to provide each of my patients with a personalized treatment plan that will achieve better sleep for both them and their loved ones.


General Information
Medical Schools
:
MD, Keck School of Medicine of the University of Southern California (2010)
Graduate Schools
:
MS, Rush University Medical Center (2006)
Undergraduate Schools
:
BA, Northwestern University (IL) (2004)
Internships
:
University of Colorado (2011)
Residency Programs
:
University of Colorado, Otolaryngology - Head & Neck Surgery (2015)
Fellowships
:
University of Southern California Program, Sleep Medicine (2016)
Department
:
Otolaryngology - Head and Neck Surgery