Vesna Jevtovic-Todorovic, MD, PhD
Professor, Anesthesiology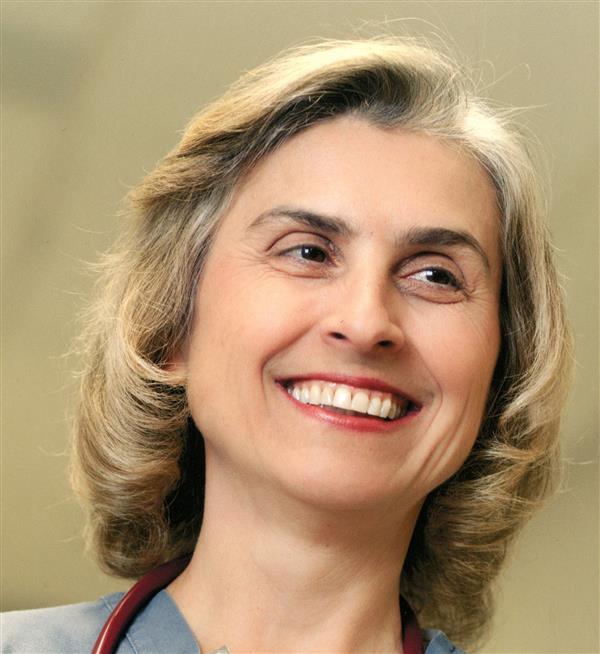 Graduate Schools
:
MD, University of Belgrade (1985)
PhD, University of Illinois At Chicago (1990)
MBA, University of Virginia - Charlottesville (2010)
Internship
:
Loyola University Program (1992)
Residency
:
Washington University/Barnes-Jewish Hospital/St. Louis Children's Hospital, Anesthesiology (1995)
Languages
:
English, Serbian, Russian
Department
:
Anesthesiology
Research Interests
Developmental Neurotoxicity Pharmacology and mechanisms of chronic pain
Teaching
Chair (2016)
School of Medicine, Anesthesiology
General anesthesiology Developmental neuroscience and chronic pain research
Publications
Manzella FM, Cabrera OH, Wilkey D, Fine-Raquet B, Klawitter J, Krishnan K, Covey DF, Jevtovic-Todorovic V, Todorovic SM. Sex-specific hypnotic effects of the neuroactive steroid (3ß,5ß,17ß)-3-hydroxyandrostane-17-carbonitrile are mediated by peripheral metabolism into an active hypnotic steroid. Br J Anaesth. 2023 Feb;130(2):154-164. PubMed PMID: 36428160
Joksimovic SM, Ghodsi SM, Heinsbroek JA, Orfila JE, Busquet N, Tesic V, Valdez R, Fine-Raquet B, Jevtovic-Todorovic V, Raol YH, Herson PS, Todorovic SM. Ca(V)3.1 T-type calcium channels are important for spatial memory processing in the dorsal subiculum. Neuropharmacology. 2022 Dec 29;226:109400. [Epub ahead of print] PubMed PMID: 36586474
Cabrera OH, Useinovic N, Maksimovic S, Near M, Quillinan N, Todorovic SM, Jevtovic-Todorovic V. Neonatal ketamine exposure impairs infrapyramidal bundle pruning and causes lasting increase in excitatory synaptic transmission in hippocampal CA3 neurons. Neurobiol Dis. 2022 Dec;175:105923. PubMed PMID: 36371060
Simmons CG, Alvey NJ, Kaizer AM, Williamson K, Faruki AA, Kacmar RM, Jevtovic-Todorovic V, Weitzel NS. Correction to: Benchmarking of Anesthesia and Surgical Control Times by Current Procedural Terminology (CPT®) Codes. J Med Syst. 2022 Aug 11;46(9):60. PubMed PMID: 35951122
Joksimovic SL, Jevtovic-Todorovic V, Todorovic SM. The role of voltage-gated calcium channels in the mechanisms of anesthesia and perioperative analgesia. Curr Opin Anaesthesiol. 2022 Aug 1;35(4):436-441. PubMed PMID: 35787588
Specialty Information
Specialties
Anesthesiology, Board Certification
Personal Interests
In my spare time I enjoy playing piano, doing needle work and crafts, and reading financial literature.


General Information
Graduate Schools
:
MD, University of Belgrade (1985)
PhD, University of Illinois At Chicago (1990)
MBA, University of Virginia - Charlottesville (2010)
Internships
:
Loyola University Program (1992)
Residency Programs
:
Washington University/Barnes-Jewish Hospital/St. Louis Children's Hospital, Anesthesiology (1995)
Languages
:
English, Serbian, Russian
Department
:
Anesthesiology