Sarah Kelly, PsyD
Associate Professor, Pediatrics-Cardiology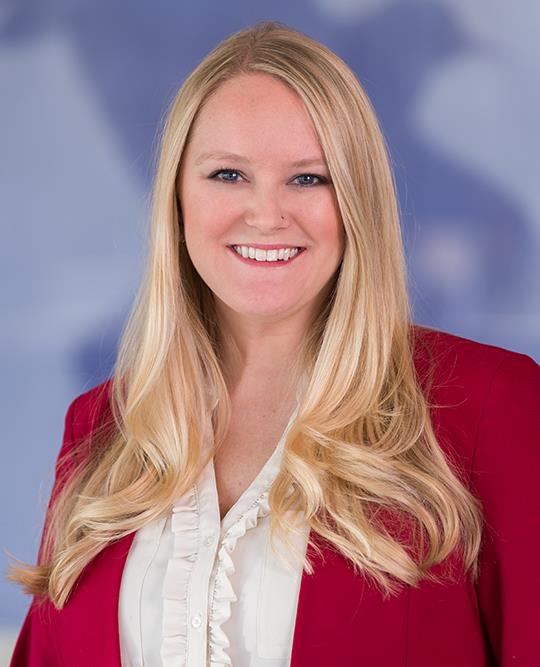 Graduate School
:
PsyD, Wheaton College Graduate School (2014)
Undergraduate School
:
BA, Miami University of Ohio (OH) (2007)
Residency
:
Denver Health Medical Center Program, Psychology (2014)
Fellowships
:
University of Colorado (Children's Hospital Colorado) Child Psychology Program, Psychology (2015)
Languages
:
English
Department
:
Pediatrics-Cardiology
Professional Titles
Pediatric Psychologist, Children's Hospital Colorado Heart Institute
Director, Heart Institute Wellness Program
Publications
Jassal YR, Kelly S, DiMaria M, Jacobsen R, Brigham D, Hawkins S, Rafferty C, Wolfe KR. Implications of attention and executive functioning weaknesses in youth with Fontan circulation. Child Neuropsychol. 2022 Sep 9;:1-20. [Epub ahead of print] PubMed PMID: 36082702
Sood E, Gramszlo C, Perez Ramirez A, Braley K, Butler SC, Davis JA, Divanovic AA, Edwards LA, Kasparian N, Kelly SL, Neely T, Ortinau CM, Riegel E, Shillingford AJ, Kazak AE. Partnering With Stakeholders to Inform the Co-Design of a Psychosocial Intervention for Prenatally Diagnosed Congenital Heart Disease. J Patient Exp. 2022;9:23743735221092488. PubMed PMID: 35493441
Wolfe KR, Liptzin DR, Brigham D, Kelly SL, Rafferty C, Albertz M, Younoszai AK, Di Maria MV. Relationships between Physiologic and Neuropsychologic Functioning after Fontan. J Pediatr. 2020 Dec;227:239-246. PubMed PMID: 32687915
Wolfe KR, Kelly SL, Steinberg E, Pliego J, Everitt MD. Predictors of neuropsychological functioning and medication adherence in pediatric heart transplant recipients referred for neuropsychological evaluation. Pediatr Transplant. 2020 Feb;24(1):e13615. PubMed PMID: 31713990
Wolfe, K. R., Kelly, S. L., Liptzin, D. R., Brigham, D., Rafferty, C., Younoszai, A., & Di Maria, M. V. (2020). Patient and family experience in a multidisciplinary clinic for children with single- ventricle heart disease. Journal of Patient Experience.
Specialty Information
Specialties
Psychology
Pediatric Cardiology
Licensed Clinical Psychologist, License (0001)
Conditions & Treatments
Mental Health and Behavior
Stress Management
Wellness and Prevention
Clinical Interests
Coping and Adjustment with Chronic Medical Illness; Wellness and Quality-of-Life; Anxiety/Panic, Depression, ADHD, and Medical Post-traumatic Stress; School and Social Adjustment; Adolescents and Young Adults Transitioning to Adult Care; Parental and Family Support.

Care Philosophy
I am dedicated to the health and wellness of infants, children, and adolescents with congenital or acquired heart disease or arrhythmias and their families. As a pediatric psychologist, I work with your child's medical team to provide holistic, family-centered care that addresses the neurodevelopmental, emotional, behavioral, social, and academic wellbeing of your child. I work with the Heart Institute Wellness Program, which is a team passionate about seeing kids and families thrive!


General Information
Graduate Schools
:
PsyD, Wheaton College Graduate School (2014)
Undergraduate Schools
:
BA, Miami University of Ohio (OH) (2007)
Residency Programs
:
Denver Health Medical Center Program, Psychology (2014)
Fellowships
:
University of Colorado (Children's Hospital Colorado) Child Psychology Program, Psychology (2015)
Languages
:
English
Department
:
Pediatrics-Cardiology