Jill Stein, MD
Assistant Professor, Radiology-Pediatric Radiology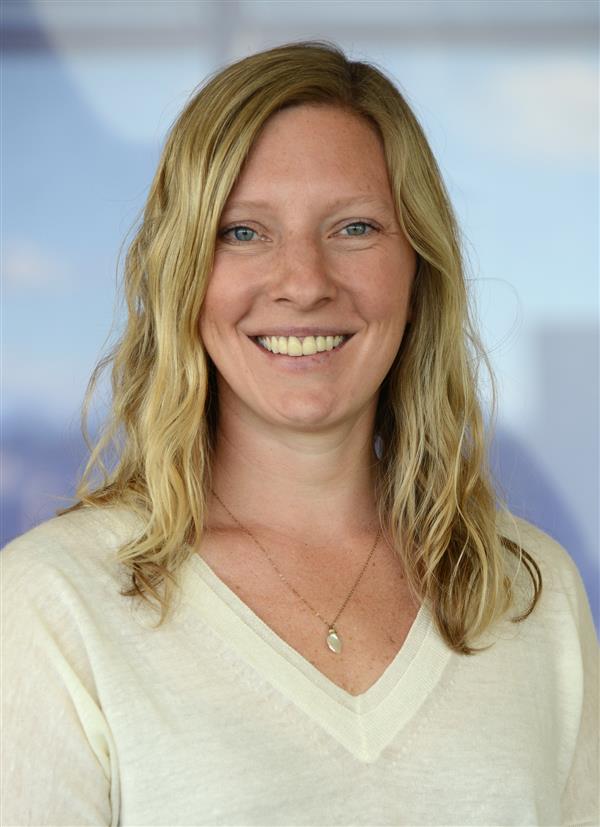 Medical School
:
MD, University of Wisconsin School of Medicine and Public Health (2009)
Undergraduate School
:
BA/BS, Xavier University (OH) (2004)
Internship
:
Presbyterian/St. Luke's Transitional Internship (2010)
Residency
:
University of Utah Medical Center Program, Chief Resident, Radiology (2014)
Fellowships
:
Cincinnati Children's Hospital Medical Center Program, Pediatric Radiology (2015)
Cincinnati Children's Hospital Medical Center Program, Musculoskeletal Radiology (2016)
Department
: Radiology-Pediatric Radiology
Publications
Fadell M, Howell D, Stein J, McGraw M, Gagliardi A, Pearce S, Albright J. Agreement between Arthroscopy and Saline Magnetic Resonance Shoulder Arthrography in Adolescent Patients – Evaluation of Location and Extent of Injury of Labral Tears. Int J Radiol Imaging Technol. 2021 April 8;7(1):075. doi.org/10.23937/2572-3235.1510075
Gagliardi AG, Howell DR, Stein JM, Monson MA, Pearce SS, Albright JC. Prediction of quadriceps tendon-patellar bone autograft diameter in adolescents with 2-dimensional magnetic resonance imaging and anthropometric measures. Skeletal Radiol. 2021 Jul 22. doi.org/10.1007/s00256-021-03874-w. Epub ahead of print. PMID: 34291324
Warren BB, Thornhill D, Stein J, Fadell M, Ingram JD, Funk S, Norton KL, Lane HD, Bennett CM, Dunn A, Recht M, Shapiro A, Manco-Johnson MJ. Young adult outcomes of childhood prophylaxis for severe hemophilia A: results of the Joint Outcome Continuation Study. Blood Adv. 2020 Jun 9;4(11):2451-2459. PubMed PMID: 32492157
Navanandan N, Stein J, Mistry RD. Pulmonary Embolism in Children. Pediatr Emerg Care. 2019 Feb;35(2):143-151. PubMed PMID: 30702542
Stein J, Laor T, Carr P, Zbojniewicz A, Cornwall R. The Effect of Scapular Position on Magnetic Resonance Imaging Measurements of Glenohumeral Dysplasia Caused by Neonatal Brachial Plexus Palsy. J Hand Surg Am. 2017 Dec;42(12):1030.e1-1030.e11. PubMed PMID: 28823534
Specialty Information
Specialties
Radiology, Board Certification (2014)
Pediatric Radiology (2015)
Pediatric Musculoskeletal Radiology, Specialized Training (2016)
Clinical Interests
My clinical interests include pediatric musculoskeletal radiology, fetal imaging and general pediatric radiology.

Care Philosophy
I am committed to providing the highest quality care for children by working closely with a multidisciplinary team in order to tailor imaging to each child's specific needs, yielding safe and valuable diagnostic imaging.


General Information
Medical Schools
:
MD, University of Wisconsin School of Medicine and Public Health (2009)
Undergraduate Schools
:
BA/BS, Xavier University (OH) (2004)
Internships
:
Presbyterian/St. Luke's Transitional Internship (2010)
Residency Programs
:
University of Utah Medical Center Program, Chief Resident, Radiology (2014)
Fellowships
:
Cincinnati Children's Hospital Medical Center Program, Pediatric Radiology (2015)
Cincinnati Children's Hospital Medical Center Program, Musculoskeletal Radiology (2016)
Department
: Radiology-Pediatric Radiology