Genevieve Hofmann, NP
Assistant Professor, Ob/Gyn-Gyn & OB Health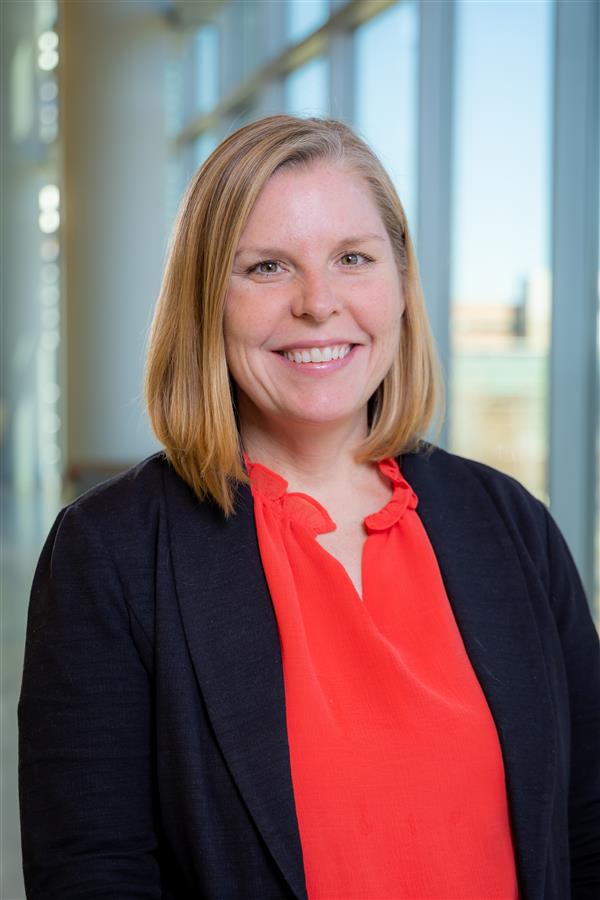 Graduate Schools
:
MSN, Vanderbilt University (2001)
DNP, University of Colorado College of Nursing (2019)
Undergraduate School
:
BA, The College of William and Mary (1996)
Languages
:
English
Department
: Ob/Gyn-Gyn & OB Health
Professional Titles
Senior Instructor
Adjoint Faculty
Publications
Hofmann G., Hampanda, K., Harrison, M.S. Fasano, M., Nacht, A., Yeoman, M. (2022). Virtual Prenatal and postpartum care acceptability among maternity care providers. Maternal and Child Health Journal, Published online 15 March 2022. https://dol.org/10.1007/s10995-022-03412-7
Barquero, D. and Hofmann, G.M. (2022). Pregnancy during the pandemic: Evolving COVID-19 and adaptions to obstetric care. Women's Health: A Clinical Journal for NP's, volume 10 (3), pages 28-31. https://www.npwomenshealthcare.com/pregnancy-during-the-pandemic-evolving-covid-19-and-adaptations-to-obstetric-care/
Hampanda, K., Hofmann, G., Christopher, D., Scott S., Santoro, N., Appiah, L. Improving Research Scholarship in a Division of Academic Specialists in OB/GYN presented at SASGOG Annual Meeting 5/2022
https://www.contemporaryobgyn.net/view/menopausal-care-with-genevieve-hofmann-dnp-whnp-bc
Hofmann, G. M, Hampanda, K., Harrison M.S., Fasano, M., Nacht, A., Yeoman, M., (2021). Virtual Prenatal and Postpartum Care Acceptability among Maternity Care Providers. Accepted as a poster at the Western Institute of Nursing Research annual conference 4/2021
Professional Memberships
Nurse Practitioners in Women's Health (NPWH), Member
Sigma Theta Tau International Honor Society of Nursing, Iota Chapter, Member
American Association of Nurse Practitioners, Member
Western Institute of Nursing Research, Member
North American Menopause Society, Member, Certified Menopause Practitioner
Practice Locations
UCHealth University of Colorado Hospital (UCH)
12605 E. 16th Ave
Aurora
, CO
80045
720-848-0000
UCHealth Women's Care Clinic - Anschutz Medical Campus
1635 Aurora Ct
Anschutz Outpatient Pavilion, 3rd Fl
Aurora
, CO
80045
720-848-1060
Hospital Affiliation
University of Colorado Hospital
Specialty Information
Specialties
Obstetrics and Gynecology, Board Certification
Certified Menopause Practitioner, Certificate (2020)
Critical Care Obstetrics, Certificate (2001)
Clinical Interests
Contraception and providing LARCs. Preventive health including vaccinations, screenings, and wellness. Prenatal and improving postpartum care. Perimenopause and menopause.

Care Philosophy
My training as a Women's Health Nurse Practitioner enables me to take care of women throughout their lifespans. My role as a health care provider is to engage with and enable women to make choices that fit their needs to be healthy while recognizing that my patient's needs change throughout their lives. I love taking care of pregnant women and being a part of their journey to motherhood. As a Certified Menopause Practitioner, I am honored to continue on their journey into midlife and beyond. My role is to support you with sound, practical information that is evidence based. I strive to always be present and to always be kind.


Personal Interests
I love to knit and to grow things in my garden. I try to spend as much time as I can hiking and snowshoeing with my family. I am an avid reader and love my cats...and my kids.
Volunteer Activities
I am a life long girl scout and active volunteer with Girl Scouts of Colorado. I am also an active member in the PTAs at my kids' schools.
Public Speaking
Yes
General Information
Graduate Schools
:
MSN, Vanderbilt University (2001)
DNP, University of Colorado College of Nursing (2019)
Undergraduate Schools
:
BA, The College of William and Mary (1996)
Languages
:
English
Department
: Ob/Gyn-Gyn & OB Health