Beth Warren, MD
Assistant Professor, Pediatrics-Heme/Onc and Bone Marrow Transplantation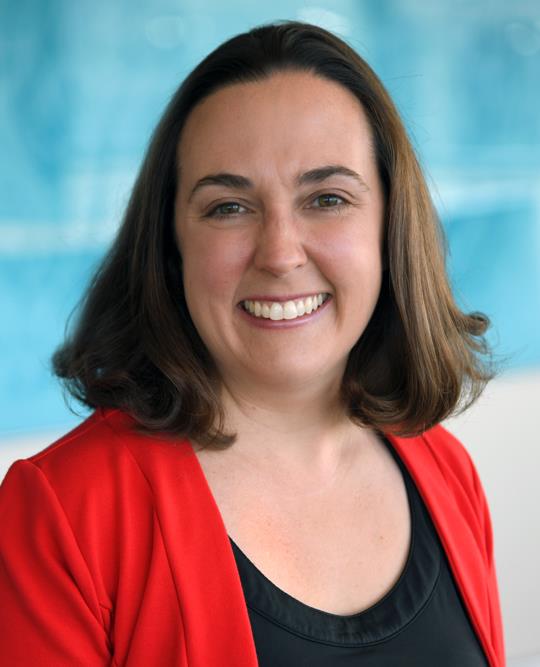 Medical School
:
MD, University of Texas Southwestern Medical Center at Dallas Southwestern Medical School (2009)
Graduate Schools
:
MS, Emory University (2005)
MSc, University of Colorado Health Sciences Center (2019)
Undergraduate School
:
BS, Rice University (TX) (2002)
Residency
:
University of Colorado (Children's Hospital Colorado) Program, Pediatrics (2012)
Fellowships
:
University of Colorado (Children's Hospital Colorado) Program, Pediatric Hematology / Oncology (2015)
University of Colorado (Children's Hospital Colorado) Program, Pediatric Hemostasis and Thrombosis
Languages
:
English
Department
:
Pediatrics-Heme/Onc and Bone Marrow Transplantation
Professional Titles
Assistant Professor, Department of Pediatrics
Research Interests
My primary research interest is hemophilia. My research goal is to eliminate breakthrough bleeding by better understanding the biomechanics of joint and muscle bleeding, and by better understanding what factor levels are needed to prevent breakthrough bleeding in specific situations.
Publications
Warren BB. Untreated bleeds: Unveiling the subtleties and challenges of bleeding event counts and patient experience in clinical trials for bleeding disorders. Research and Practice in Thrombosis and Haemostasis. 2022;6(7):e12832.
Warren BB, Chan A, Manco-Johnson M, Branchford BR, Buckner TW, Moyer G, Gibson E, Thornhill D, Wang M, Ng CJ. Emicizumab initiation and bleeding outcomes in people with hemophilia A with and without inhibitors: A single-center report. Res Pract Thromb Haemost. 2021 Jul;5(5):e12571. PubMed PMID: 34377887
Smith N, Warren BB, Smith J, Jacobson L, Armstrong J, Kim J, Di Paola J, Manco-Johnson M. Antithrombin deficiency: A pediatric disorder. Thromb Res. 2021 Jun;202:45-51. PubMed PMID: 33725558
Smith J, Thornhill D, Goldenberg NA, Brandão L, Knapp-Clevenger R, Warren BB, Sung L, Kahn SR, Manco-Johnson M. Validation of Outcome Instruments for Pediatric Postthrombotic Syndrome: Introducing the Peds-VEINES-QOL, a New Health-Related Quality of Life Instrument. Thromb Haemost. 2021 Oct;121(10):1367-1375. PubMed PMID: 33706398
Manco-Johnson MJ, Warren BB, Buckner TW, Funk SM, Wang M. Outcome measures in Haemophilia: Beyond ABR (Annualized Bleeding Rate). Haemophilia. 2021 Feb;27 Suppl 3:87-95. PubMed PMID: 33398908
Specialty Information
Specialties
Pediatric Hematology / Oncology, Board Certification
Pediatrics, Board Certification
Conditions & Treatments
Blood / Lymphatic System - Bleeding Disorders
Blood / Lymphatic System
Blood / Lymphatic System - Clotting Disorders
Clinical Interests
Hemophilia, bleeding disorders, clotting disorders, clots in congenital heart disease, heavy menstrual bleeding

Care Philosophy
My goal is to help patients manage their bleeding or clotting problems in an integrative way that focuses on enjoying life and minimizing long-term effects.


Personal Interests
My personal research interest is to better prevent bleeding in patients with hemophilia. I think that bleeding happens in joints and muscles when the amount of factor medication in the body is too low to prevent bleeding when joints and muscles are stressed by physical activities. I am collaborating with our orthopedics department to better understand the physical stresses on joints and muscles during activities, so that we can better tailor factor medication dosing to prevent bleeding.


General Information
Medical Schools
:
MD, University of Texas Southwestern Medical Center at Dallas Southwestern Medical School (2009)
Graduate Schools
:
MS, Emory University (2005)
MSc, University of Colorado Health Sciences Center (2019)
Undergraduate Schools
:
BS, Rice University (TX) (2002)
Residency Programs
:
University of Colorado (Children's Hospital Colorado) Program, Pediatrics (2012)
Fellowships
:
University of Colorado (Children's Hospital Colorado) Program, Pediatric Hematology / Oncology (2015)
University of Colorado (Children's Hospital Colorado) Program, Pediatric Hemostasis and Thrombosis (0001)
Languages
:
English
Department
:
Pediatrics-Heme/Onc and Bone Marrow Transplantation