Eric Pietras, PhD
Associate Professor, Medicine-Hematology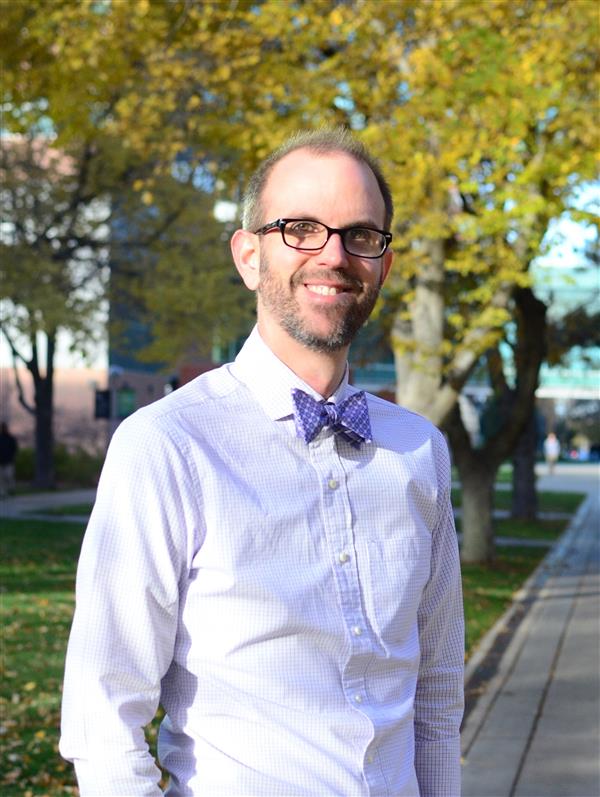 Download CV
Graduate School
:
PhD, University of California, Los Angeles (2008)
Undergraduate School
:
BA, Knox College (IL) (2001)
Languages
:
English
Department
:
Medicine-Hematology
Recognition & Awards
Outstanding Early Career Scholar, CU Department of Medicine (2019)
The goal of the Outstanding Early Career Scholar Program is to allow successful early career faculty to develop new lines of investigation to expand the scope of their research enterprise.
Endowed Chair in Hematology Research, Cleo Meador/George Ryland Scott (2018)
In academic medicine, endowed chairs are honors created by philanthropic funds to provide stable, long-term positions for highly accomplished scientists. This position recognizes Dr. Pietras' excellence in pushing forward the field of hematologic oncology and cancer clinical trials.
Webb-Waring Early Career Investigator Award, Boettcher Foundation (2017)
The Webb-Waring Early Career Investigator Award is designed to help promising biomedical researchers establish their research and become competitive for major awards from federal and private sources. Awardees are granted the title of Boettcher Investigator and are awarded grands of $235,000 for up to three years of research.
Research Interests
The mammalian blood system is a complex tissue that regulates multiple physiological processes including oxygen and nutrient delivery, wound clotting, and defense against infection and other physiological insults via the specialized cells of the immune system. All lineages of blood cells, including those of the immune system, are produced by rare hematopoietic stem cells (HSCs) lodged in the bone marrow, which first generate the blood system during embryonic development and subsequently provide for lifelong blood homeostasis. While much is known about the processes that shape the blood system during homeostasis, less is understood about how this complex tissue responds dynamically to stress. Dr. Pietras' R01-funded research program focuses on understanding how inflammation, the physiological process initiated by these insults, shapes the blood system by impacting the fate decisions made by HSCs. He is also interested in the molecular and functional consequences, both for HSCs and the blood system at large, of long-term exposure to pro-inflammatory factors in the context of chronic inflammatory diseases and hematological malignancy. The goal of his research is to understand how these factors may reprogram HSCs to make blood in a deregulated fashion that could impact inflammatory diseases and leukemia development, and to identify potential therapeutic targets that can restore normal HSC function in human patients.
Publications
Mitchell CA, Verovskaya EV, Calero-Nieto FJ, Olson OC, Swann JW, Wang X, Hérault A, Dellorusso PV, Zhang SY, Svendsen AF, Pietras EM, Bakker ST, Ho TT, Göttgens B, Passegué E. Stromal niche inflammation mediated by IL-1 signalling is a targetable driver of haematopoietic ageing. Nat Cell Biol. 2023 Jan;25(1):30-41. PubMed PMID: 36650381
Alkhani A, Korsholm C, Levy CS, Mohamedaly S, Duwaerts CC, Pietras EM, Nijagal A. Neonatal Hepatic Myeloid Progenitors Expand and Propagate Liver Injury in Mice. J Clin Med. 2023 Jan 1;12(1). PubMed PMID: 36615137
Ahmed N, Etzrodt M, Dettinger P, Kull T, Loeffler D, Hoppe PS, Chavez JS, Zhang Y, Camargo Ortega G, Hilsenbeck O, Nakajima H, Pietras EM, Schroeder T. Blood stem cell PU.1 upregulation is a consequence of differentiation without fast autoregulation. J Exp Med. 2022 Jan 3;219(1). PubMed PMID: 34817548
Niño KE, Pietras EM. TNF Receptors Choose HSC Fate in Supporting Dnmt3a-Mutant Clonal Hematopoiesis. Cancer Discov. 2022 Dec 2;12(12):2724-2726. PubMed PMID: 36458433
Sureshchandra S, Chan CN, Robino JJ, Parmelee LK, Nash MJ, Wesolowski SR, Pietras EM, Friedman JE, Takahashi D, Shen W, Jiang X, Hennebold JD, Goldman D, Packwood W, Lindner JR, Roberts CT Jr, Burwitz BJ, Messaoudi I, Varlamov O. Maternal Western-style diet remodels the transcriptional landscape of fetal hematopoietic stem and progenitor cells in rhesus macaques. Stem Cell Reports. 2022 Dec 13;17(12):2595-2609. PubMed PMID: 36332628
Personal Interests
Eric Pietras, PhD, earned his BA in Biochemistry (magna cum laude with honors) from Knox College in 2001. He subsequently trained for 2 years as a research technician at the University of Chicago, under the mentorship of Dr. Marcus Peter. Eric pursued his PhD at the University of California Los Angeles (UCLA) in the laboratory of Dr. Genhong Cheng, where he identified molecular and systemic pathways that activate immune responses to viral and bacterial pathogens. Following graduation in 2008, Eric started postdoctoral training at the University of California San Francisco (UCSF) under the mentorship of Dr. Emmanuelle Passegué, focusing on identifying the role of pro-inflammatory cytokines in regulating hematopoietic stem cell (HSC) function. After completing his postdoctoral work, Eric was recruited to his current faculty position in the Division of Hematology at the University of Colorado. He is a member of the University of Colorado Cancer Center (UCCC) and holds a secondary faculty appointment in the Department of Immunology and Microbiology. Eric is also affiliated with the Charles C. Gates Center for Regenerative Medicine, the Crnic Institute and the CU RNA Biosciences Initiative. Eric is a member of the Microbiology/Immunology, Cancer Biology, Molecular Biology and Biological Sciences graduate programs. During his training, Eric was the recipient of several intramural and extramural awards, including an NIH K01 Career Development Award funded by the National Institute of Diabetes and Digestive and Kidney Diseases (NIDDK) in 2014. After joining the University of Colorado, Eric was a recipient of the 5-year Sandra Saffer Research Chair at the University of Colorado, and in 2017 was a recipient of the prestigious Boettcher Foundation Webb-Waring Early Career Investigator award, holding the title of Boettcher Investigator. In 2019, Eric was the recipient of the Cleo Meador and George Ryland Scott Endowed Chair of Medicine in Hematology, and was named an Outstanding Early Career Scholar by the CU Department of Medicine. In his spare time Eric is an avid photographer and musician. He has a number of albums to his name as a solo artist or contributor, and since 2014 has hosted a weekly Internet radio show where he presents ambient and experimental music. He also enjoys cycling, hiking and snowshoeing in the mountains.


General Information
Graduate Schools
:
PhD, University of California, Los Angeles (2008)
Undergraduate Schools
:
BA, Knox College (IL) (2001)
Download CV
Languages
:
English
Department
:
Medicine-Hematology