Chris McKinney, MD
Assistant Professor, Pediatrics-Heme/Onc and Bone Marrow Transplantation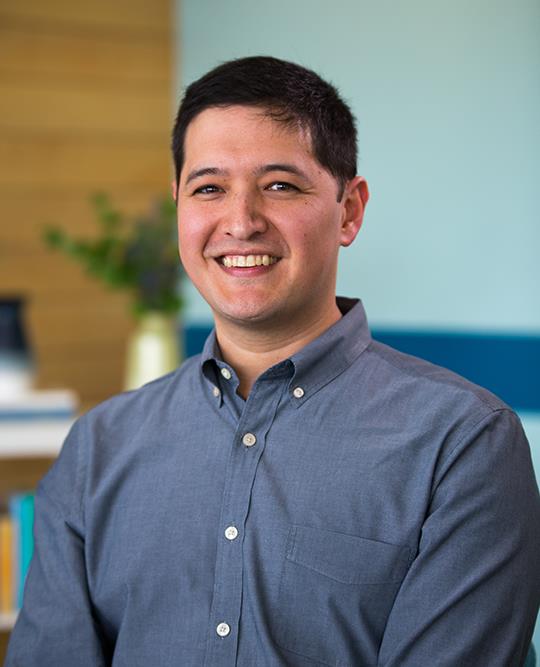 Medical School
:
MD, Medical College of Georgia School of Medicine (2009)
Undergraduate School
:
BS, Georgetown University (DC) (2005)
Internship
:
Medical College of Georgia Program (2010)
Residency
:
Medical College of Georgia Program, Pediatrics (2012)
Fellowships
:
University of Colorado (Children's Hospital Colorado) Program, Pediatric Hematology / Oncology (2015)
Languages
:
English
Department
:
Pediatrics-Heme/Onc and Bone Marrow Transplantation
Teaching
Assistant Course Director - IDPT1507 (2022)
School of Medicine, Medicine
Publications
Fraley CE, McKinney C, Nuss R, Franklin ARK. Therapy Selection for Hodgkin Lymphoma in Sickle Cell Disease: balancing risks and benefits. Blood Adv. 2023 May 23;7(10):2042-2046. PubMed PMID: 36459497
Calverly D, McKinney C, Thienelt C. "Thrombocytopenia Caused by Immunologic Platelet Destruction." Wintrobe's Clinical Hematology. 15th Ed. Philadelphia, PA: Wolters Kluwer; 2023. ISBN: 978-1-975-18469-8.
Helander L, McKinney C, Kelly K, Mack S, Sanders M, Gurley J, Dumont LJ, Annen K. Chronic granulomatous disease and McLeod syndrome: Stem cell transplant and transfusion support in a 2-year-old patient-a case report. Front Immunol. 2022;13:994321. PubMed PMID: 36081507
Kelly K, Helander L, Hazegh K, Stanley C, Moss R, Mack S, Sanders ML, Gurley J, McKinney C, Dumont LJ, Annen K. Cryopreservation of rare pediatric red blood cells for support following bone marrow transplant. Transfusion. 2022 May;62(5):954-960. PubMed PMID: 35403731
Schneider KW, Suttman A, McKinney C, Giller R, Dollerschell K, Nakano TA. Incorporating genetic counseling into the evaluation of pediatric bone marrow failure. J Genet Couns. 2022 Apr;31(2):433-446. PubMed PMID: 34570941
Specialty Information
Specialties
Pediatrics, Board Certification (2012)
Pediatric Hematology / Oncology, Board Certification (2017)
Conditions & Treatments
Blood / Lymphatic System - Blood Disorders
Blood / Lymphatic System
Immune System - Immunodeficiency
Immune System
Cancers - Blood and Marrow Transplant
Cancers
Clinical Interests
General Hematology, Sickle Cell Disease, Hemoglobinopathies, Immunohematology, Hematopoietic Stem Cell Transplant for Nonmalignant Conditions

Care Philosophy
I strive to provide individualized, compassionate, evidence-based holistic care for patients with blood disorders.


Personal Interests
I enjoy spending time with my wife and 4 children.


General Information
Medical Schools
:
MD, Medical College of Georgia School of Medicine (2009)
Undergraduate Schools
:
BS, Georgetown University (DC) (2005)
Internships
:
Medical College of Georgia Program (2010)
Residency Programs
:
Medical College of Georgia Program, Pediatrics (2012)
Fellowships
:
University of Colorado (Children's Hospital Colorado) Program, Pediatric Hematology / Oncology (2015)
Languages
:
English
Department
:
Pediatrics-Heme/Onc and Bone Marrow Transplantation