Helen L Coons, PhD
Associate Professor, Psychiatry-Other CI Services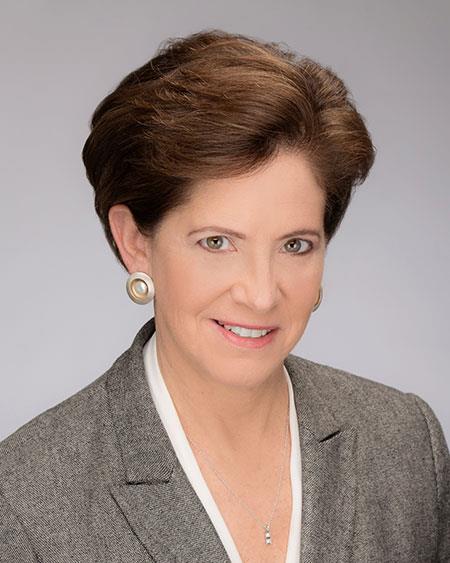 Graduate Schools
:
PhD, Temple University Graduate School (1990)
MS, University of Wisconsin - Madison (1985)
Undergraduate School
:
BA, University of Wisconsin–Madison (WI) (1980)
Internship
:
Duke University Hospital Program (1989)
Department
:
Psychiatry-Other CI Services
Professional Titles
Clinical Director, Women's Behavioral Health and Wellness Service Line, Department of Psychiatry, UCSOM
Associate Professor
Recognition & Awards
American Psychological Association Presidential Citation for the APA Leaderdership Institute for Women in Psychology, American Psychological Association (2019)
American Psychological Association Society for the Psychology of Women (Division 35) Psychology of Women Heritage Award., American Psychological Association Psychology of Women Heritage Award (2018)
Publications
Santoro, N., Coons, H.L., El-Khoudary, S., Epperson, C.N., Holt-Lunstad, J., Lindsey, S., Marlatt, K., Montella, P., Richard-Davis, G., Rockette-Wagner, B., Salive, M., Stuenkel, C., Thurston, R., Woods, N., & Wyatt, H. (2022). NAMS 2021 Utian Translational Science Symposium. Washington, DC. Charting the path to health in midlife and beyond: The biology and practice of wellness. Menopause. 29:504-13. PMID: 35486944 DOI: 10.1097/GME.0000000000001995.
Huynh, V., Vemuru, S., Hampanda, K., Pettigrew, J., Fasano, M., Coons, H.L., Rojas, K.E., Afghahi, A., Ahrendt, G., Kim, S., Matlock, D.D., & Tevis, S.E. (2022). No One-Size-Fits-All: Sexual Health Education Preferences in Patients with Breast Cancer. Annuals of Surgical Oncology. 29, No. SUPPL 1, 259-260. https://doi.org/10.1245/s10434-022-12126-7.
Sopfe, J., Pettigrew, J., Afghahi, A., Appiah, L., & Coons, H.L. (2021). Interventions to improve sexual health in female cancer survivors: Review and recommendations. Cancers. 13(13), 3153; https://doi.org/10.3390/cancers13133153.
Phimphasone-Brady P, Palmer B, Vela A, Johnson RL, Harnke B, Hoffecker L, Coons HL, Epperson CN, Psychosocial interventions for women with polycystic ovarian syndrome: a systematic review of randomized controlled trials., F&S Reviews (2021), doi: https://doi.org/10.1016/ j.xfnr.2021.11.004. 
Reinman L, Coons HL, Sopfe J, Casey R. Psychosexual Care of Adolescent and Young Adult (AYA) Cancer Survivors. Children (Basel). 2021 Nov 16; 8(11). PMID: 34828771.
Specialty Information
Specialties
Psychology, Board Certification
Clinical Health Psychology, Board Certification (2007)
Conditions & Treatments
Public Speaking
Yes
Women coping with breast and gyn cancers Fear of recurrence after breast and gyn cancer Sexual health in women with cancer Young women with cancer Women with advanced cancer Stress in women Coping with infertility, pregnancy loss Perinatal mood disorders PCOS Menopause Persistent Pelvic Pain
General Information
Graduate Schools
:
PhD, Temple University Graduate School (1990)
MS, University of Wisconsin - Madison (1985)
Undergraduate Schools
:
BA, University of Wisconsin–Madison (WI) (1980)
Internships
:
Duke University Hospital Program (1989)
Department
:
Psychiatry-Other CI Services