Leana May Moser, DO, MPH/MSPH
Assistant Professor, Pediatrics-Emergency Med/Urgent Care/NOC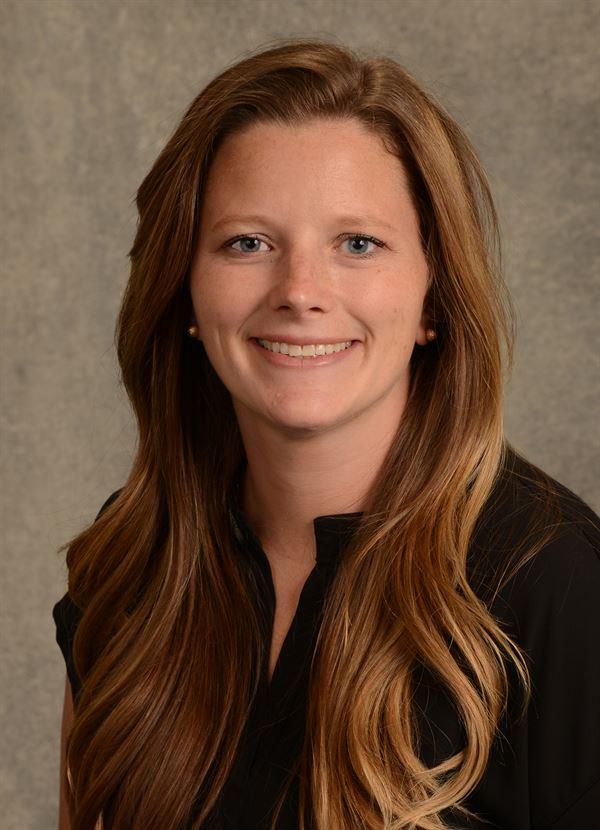 Medical School
:
DO, Michigan State University College of Osteopathic Medicine (2008)
Graduate School
:
MPH, University of Michigan (2008)
Undergraduate School
:
BA, University of Michigan (MI) (2002)
Internship
:
St Elizabeth Medical Center (Utica) Program (2010)
Residency
:
University of Connecticut Program, Pediatrics (2013)
Fellowships
:
Children's Hospital/Harvard Medical School Program, Global Health (2015)
Languages
:
English
Department
:
Pediatrics-Emergency Med/Urgent Care/NOC
Professional Titles
Center for Global Health Senior Investigator
CHCO Pediatric Global Health Pathway Director
University of Colorado School of Medicine Global Health Track Associate Director
University of Colorado School of Medicine COMPASS Guide
Teaching
CUSOM IDPT 6623/ DSEL 9110 Course Director (2021)
School of Medicine,
Refugee and Immigrant Health I
CUSOM IDPT 6669 Course Director (2021)
School of Medicine,
Global Health Seminar
CUSOM IDPT 6665 Associate Course Director (2020)
School of Medicine,
Introduction to Global Health
Publications
Uwamariya J, Mazimpaka C, May L, Nshimyiryo A, Feldman H, Sayinzoga F, Umutesi S, Gadgil A, Rapp V, Nahimana E, Hansen A. Safety and effectiveness of a non-electric Infant Warmer for hypothermia in Rwanda: A cluster-randomized stepped-wedge trial. EClinicalMedicine (2021).
May L, Nshimyiryo A, Kubwimana M, Nahimana E, Schoen N, Gadgil A, Kateera F, Feldman HA, Nyishime M, Hansen A. Performance of a Nonelectric Infant Warmer in Rwandan Health Centers. Glob Pediatr Health. 2019;6:2333794X19884820. PubMed PMID: 31696147
Nahimana E, May L, Gadgil A, Rapp V, Magge H, Kubwimana M, Nshimyiryo A, Kateera F, Feldman HA, Nkikabahizi F, Sayinzoga F, Hansen A. A low cost, re-usable electricity-free infant warmer: evaluation of safety, effectiveness and feasibiliy. Public Health Action. 2018 Dec 21;8(4):211-217. PubMed PMID: 30775282
Rubagumya F, Xu MJ, May L, Driscoll C, Uwizeye FR, Shyirambere C, Larrabee K, Fehr AE, Gilbert UD, Muhayimana C, Hategekimana V, Elmore S, Mpunga T, Moore M, Shulman LN, Lehmann L. Outcomes of Low-Intensity Treatment of Acute Lymphoblastic Leukemia at Butaro Cancer Center of Excellence in Rwanda. J Glob Oncol. 2018 Sep;4:1-11. PubMed PMID: 30241148
Ilbawi AM, Ayoo E, Bhadelia A, Chidebe RC, Fadelu T, Herrera CA, Htun HW, Jadoon NA, James OW, May L, Maza M, Murgor M, Nency YM, Oraegbunam C, Pratt-Chapman M, Qin X, Rodin D, Tripathi N, Wainer Z, Yap ML. Advancing access and equity: the vision of a new generation in cancer control. Lancet Oncol. 2017 Feb;18(2):172-175. PubMed PMID: 28214406
Specialty Information
Specialties
Pediatric Emergency Medicine
Pediatrics
Conditions & Treatments
Urgent Care
Child and Teen Health - Children's Health
Primary Care
Child and Teen Health
Clinical Interests
Global Health, Health Equity, Refugee and Immigrant Care

Care Philosophy
I strive to provide the best care for my patients. I believe in treating the person as a whole, taking every aspect of a patient's body and health into consideration during diagnosis and treatment.


Personal Interests
I am an eclectic soul always striving to make the most of every day. I enjoy spending time with my husband, children, and furry whoodle while enjoying the Colorado outdoors, traipsing the globe and engaging in humanitarian work.
Volunteer Activities
Serious Fun Network Global Partnership Program and Partners in Health
Public Speaking
Yes
Global Health: System Strengthening, Medical Education, Trainee Opportunities; Pediatric Cancer in Limited Resource Settings; Pediatric Low Resource Biotechnology
General Information
Medical Schools
:
DO, Michigan State University College of Osteopathic Medicine (2008)
Graduate Schools
:
MPH, University of Michigan (2008)
Undergraduate Schools
:
BA, University of Michigan (MI) (2002)
Internships
:
St Elizabeth Medical Center (Utica) Program (2010)
Residency Programs
:
University of Connecticut Program, Pediatrics (2013)
Fellowships
:
Children's Hospital/Harvard Medical School Program, Global Health (2015)
Languages
:
English
Department
:
Pediatrics-Emergency Med/Urgent Care/NOC