Patrick Romani, PhD
Associate Professor, Psychiatry-Child-CHC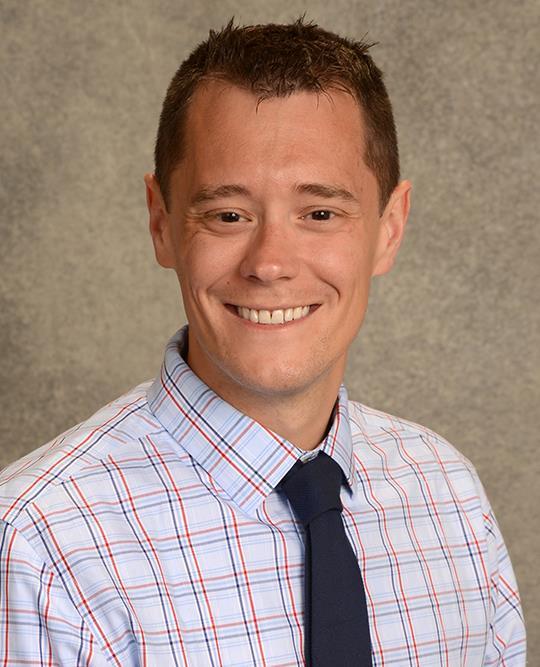 Graduate School
:
PhD, University of Iowa (2014)
Undergraduate School
:
BS, University of Iowa (IA) (2008)
Internship
:
University of Iowa Hospitals and Clinics Program (2014)
Fellowships
:
University of Nebraska Medical Center Program, Psychology (2015)
Languages
:
English
Department
:
Psychiatry-Child-CHC
Research Interests
My research interests focus on identifying the most effective assessment and treatment procedures for children engaging in severe problem behavior (e.g., self-injurious behavior, aggression). Additionally, I am interested in learning how to increase access and decrease costs associated with receiving these clinical services by studying the delivery of these clinical services via telehealth. My other research interests include identifying procedures for decreasing the likelihood treatment relapse will occur.
Teaching
Assistant Professor (2015)
School of Medicine, Psychiatry
Functional analysis and function-based treatment of severe behavior disorders. Translational research interests are behavioral momentum theory and behavioral economics.
Publications
Proterra, K., Ehrlich, S., & Romani, P. W. (2022). Training direct-care staff to implement sensory integration strategies on a psychiatric inpatient unit. Journal of Child and Adolescent Psychiatric Nursing, 35, 150 – 156. doi: 10.1111/jcap.12357
Romani, P. W. & Donaldson, A. M. (2022). Teaching rural educators to ask follow-up questions during open-ended interviews via telehealth. Advances in Developmental and Educational Psychology, 4, 147 – 159. doi: 10.25082/ADEP.2022.01.003
Romani, P. W. (2021, invited manuscript). Reflections on conducting pediatric mental health research as a result of the COVID-19 pandemic. Narrative Inquiry in Bioethics, 11, 35 – 37. doi: 10.1353.nib.2021.0012
Romani, P. W., Banks, T., Barnes, J. C., Murphy, J., Sannar, E. M., & Anderson, T. (2021). Use of a short-term psychiatric inpatient model to address problem behavior exhibited by youth with intellectual or developmental disabilities. Evidence-Based Practice in Child and Adolescent Mental Health, 6, 447 – 458. doi: 10.1080/23794925.2021.1975517
Romani, P. W., Kennedy, S. M., Sheffield, K., Ament, A. M., Schiel, M., Hawks, J., & Murphy, J. (2021). Pediatric mental healthcare provider's perceptions of the delivery of partial hospitalization and outpatient services via telehealth during the COVID-19 pandemic. Evidence-Based Practice in Child and Adolescent Mental Health, 5, 1-14. doi: 10.1080/23794925.2021.1931985
Specialty Information
Specialties
Psychology
Board Certified Behavior Analyst-Doctoral, Board Certification (2014)
Clinical Interests
My clinical interests involve identifying the function (i.e., purpose) of problem behavior and developing function-based treatments to decrease problem behavior and increase appropriate behaviors (e.g., compliance with adult instructions).

Care Philosophy
I believe in a collaborative approach to assessing and treating problem behavior, and am sure to include the patient and their family's preferences into the treatment planning process.


Personal Interests
In my spare time, I enjoy running, hiking, reading, and being with my family.
Public Speaking
Yes
I have presented at national and regional conferences on my clinical and research interests.
General Information
Graduate Schools
:
PhD, University of Iowa (2014)
Undergraduate Schools
:
BS, University of Iowa (IA) (2008)
Internships
:
University of Iowa Hospitals and Clinics Program (2014)
Fellowships
:
University of Nebraska Medical Center Program, Psychology (2015)
Languages
:
English
Department
:
Psychiatry-Child-CHC