Andra Dingman, MD
Associate Professor, Pediatrics-Neurology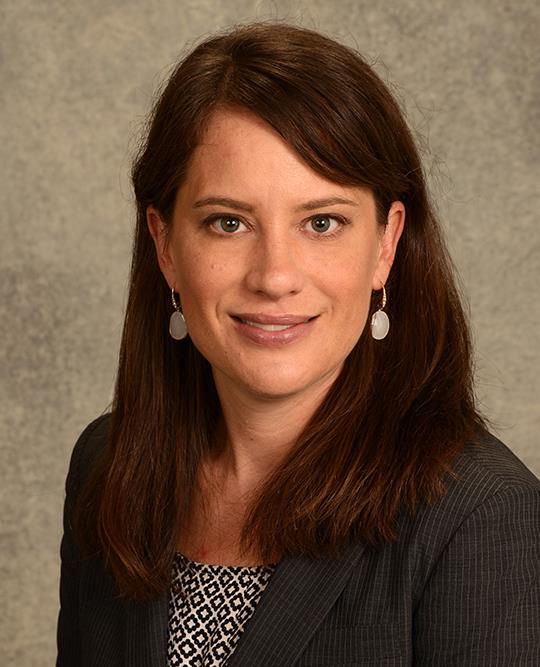 Medical School
:
MD, Stanford University School of Medicine (2010)
Undergraduate School
:
BA, Wellesley College (MA) (2002)
Internship
:
University of Colorado (Children's Hospital Colorado) Program (2011)
Residency
:
University of Colorado (Children's Hospital Colorado) Program, Chief Resident, Child Neurology (2015)
Department
:
Pediatrics-Neurology
Publications
Dietz RM, Dingman AL, Herson PS. Cerebral ischemia in the developing brain. J Cereb Blood Flow Metab. 2022 Oct;42(10):1777-1796. PubMed PMID: 35765984
Mirsky DM, Stence NV, Powers AM, Dingman AL, Neuberger I. Imaging of fetal ventriculomegaly. Pediatr Radiol. 2020 Dec;50(13):1948-1958. PubMed PMID: 33252761
Cain DW, Dingman AL, Armstrong J, Stence NV, Jensen AM, Mirsky DM. Subpial Hemorrhage of the Neonate. Stroke. 2020 Jan;51(1):315-318. PubMed PMID: 31694507
Orfila JE, Grewal H, Dietz RM, Strnad F, Shimizu T, Moreno M, Schroeder C, Yonchek J, Rodgers KM, Dingman A, Bernard TJ, Quillinan N, Macklin WB, Traystman RJ, Herson PS. Delayed inhibition of tonic inhibition enhances functional recovery following experimental ischemic stroke. J Cereb Blood Flow Metab. 2019 Jun;39(6):1005-1014. PubMed PMID: 29283314
Dingman AL, Rodgers KM, Dietz RM, Hickey SP, Frazier AP, Clevenger AC, Yonchek JC, Traystman RJ, Macklin WB, Herson PS. Oligodendrocyte Progenitor Cell Proliferation and Fate after White Matter Stroke in Juvenile and Adult Mice. Dev Neurosci. 2019 Mar 12;:1-16. [Epub ahead of print] PubMed PMID: 30861520
Specialty Information
Specialties
Conditions & Treatments
Brain and Nervous System - Traumatic and Acquired Brain Injuries
Brain and Nervous System
Clinical Interests
My clinical interests include brain injury in newborns, brain injury due to abusive head trauma, pediatric stroke and caring for children with congenital brain malformations.


General Information
Medical Schools
:
MD, Stanford University School of Medicine (2010)
Undergraduate Schools
:
BA, Wellesley College (MA) (2002)
Internships
:
University of Colorado (Children's Hospital Colorado) Program (2011)
Residency Programs
:
University of Colorado (Children's Hospital Colorado) Program, Chief Resident, Child Neurology (2015)
Department
:
Pediatrics-Neurology