Donna Malsam, Au.D
Clinical Instructor, Otolaryngology - Head and Neck Surgery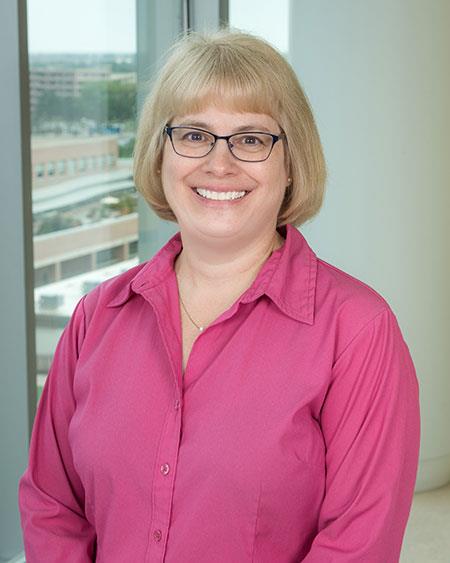 Graduate Schools
:
MA, Wichita State University (1991)
AuD, A.T. Still University Of Health Sciences - Arizona (2007)
Undergraduate School
:
BA, University of Colorado - Boulder (CO) (1987)
Languages
:
English
Department
:
Otolaryngology - Head and Neck Surgery
Specialty Information
Specialties
Certificate Holder - Audiology Preceptor, Certificate (2017)
Licensed Audiologist, State of Colorado, License (0001)
Conditions & Treatments
Ear, Nose, and Throat (ENT) - Hearing Loss
Ear, Nose, and Throat (ENT) - Dizziness and Vertigo
Ear, Nose, and Throat (ENT) - Tinnitus
Ear, Nose, and Throat (ENT)
Symptoms and Manifestations
Audiology - Hearing Loss and Hearing Aids
Audiology
Clinical Interests
My clinical focus is on adult patients. I diagnose and treat hearing loss, fit hearing aids, and treat tinnitus patients. I also complete vestibular testing for dizzy patients as part of their comprehensive evaluation.


General Information
Graduate Schools
:
MA, Wichita State University (1991)
AuD, A.T. Still University Of Health Sciences - Arizona (2007)
Undergraduate Schools
:
BA, University of Colorado - Boulder (CO) (1987)
Languages
:
English
Department
:
Otolaryngology - Head and Neck Surgery