Natasha Altman, MD
Associate Professor, Medicine-Cardiology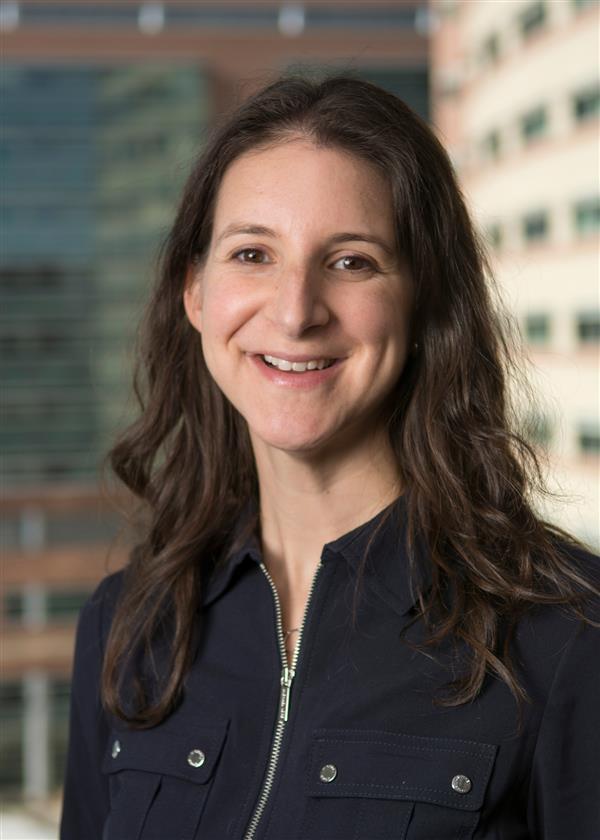 Medical School
:
MD, University of Colorado Denver School of Medicine (2006)
Undergraduate School
:
BA, University of Colorado - Boulder (CO) (2002)
Residency
:
Mount Sinai School of Medicine Program, Internal Medicine (2009)
Fellowships
:
Mount Sinai School of Medicine Program, Cardiovascular Disease (2013)
Cedars-Sinai Medical Center Program, Advanced Heart Failure and Transplant Cardiology (2014)
Languages
:
English, Spanish
Department
:
Medicine-Cardiology
Professional Titles
Associate Professor of Medicine
Director, Cardiology Clinical Trials Program
Recognition & Awards
Denver 5280 Top Doctor, 5280 Magazine (2020)
Top Principal Investigator, Heart Failure Society of America (2019)
Teaching
Assistant Professor (2015)
School of Medicine, Medicine
Cardiomyopathy, heart failure, heart transplant and rejection
Associate Professor (2022)
School of Medicine, Medicine
Heart failure, transplant, mechanical circulatory support
Publications
Altman NL, Berning AA, Saxon CE, Adamek KE, Wagner JA, Slavov D, Quaife RA, Gill EA, Minobe WA, Jonas ER, Carroll IA, Huebler SP, Raines J, Messenger JC, Ambardekar AV, Mestroni L, Rosenberg RM, Rove J, Campbell TB, Bristow MR. Myocardial Injury and Altered Gene Expression Associated With SARS-CoV-2 Infection or mRNA Vaccination. JACC Basic Transl Sci. 2022 Oct 19. [Epub ahead of print] PubMed PMID: 36281440
Purohit SN, Lee PJ, Strobel AL, Desai AA, Marsala MT, Bull TM, Brieke A, Vargas D, Kay JD, Altman NL. Unusual Case of Acquired Hypoxemia Following Left Ventricular Assist Device Implantation. Circ Heart Fail. 2020 Jan;13(1):e006394. PubMed PMID: 31896269
Bristow MR, Zisman LS, Altman NL, Gilbert EM, Lowes BD, Minobe WA, Slavov D, Schwisow JA, Rodriguez EM, Carroll IA, Keuer TA, Buttrick PM, Kao DP. Dynamic Regulation of SARS-Cov-2 Binding and Cell Entry Mechanisms in Remodeled Human Ventricular Myocardium. JACC Basic Transl Sci. 2020 Sep;5(9):871-883. PubMed PMID: 32838074
Cornwell WK, Tran T, Cerbin L, Coe G, Muralidhar A, Hunter K, Altman N, Ambardekar AV, Tompkins C, Zipse M, Schulte M, O'Gean K, Ostertag M, Hoffman J, Pal JD, Lawley JS, Levine BD, Wolfel E, Kohrt WM, Buttrick P. New insights into resting and exertional right ventricular performance in the healthy heart through real-time pressure-volume analysis. J Physiol. 2020 Jul;598(13):2575-2587. PubMed PMID: 32347547
Lee MSL, Altman NL, Branch-Elliman W. Expanding use of new technology creates new challenges in preventing and managing infections: A review of diagnostic and management considerations for infections among patients with long-term invasive devices for advanced heart failure. Current Infectious Disease Reports. 2020:22(16)
Practice Locations
UCHealth University of Colorado Hospital (UCH)
12605 E. 16th Ave
Aurora
, CO
80045
720-848-0000
UCHealth Heart & Vascular Center - Anschutz
12505 E. 16th Ave
Anschutz Inpatient Pavilion 2, 3rd floor
Aurora
, CO
80045
720-848-5300
UCHealth Heart Failure Program - Anschutz
12505 E. 16th Ave
Anschutz Inpatient Pavilion 2, 3rd floor
Aurora
, CO
80045
720-848-5300
CU Medicine Cardiology - Highlands Ranch Specialty Care Center
1500 Park Central Drive
Suite 401
Highlands Ranch
, CO
80129
720-516-3060
Hospital Affiliation
University of Colorado Hospital
UCHealth Highlands Ranch Hospital
Center Affiliations
Specialty Information
Specialties
Internal Medicine, Board Certification (2009)
Cardiovascular Disease, Board Certification (2014)
Advanced Heart Failure and Transplant Cardiology, Board Certification (2016)
National Board of Echocardiography, Board Certification (2013)
Conditions & Treatments
Heart and Circulation - Heart Failure
Heart and Circulation
Heart and Circulation - Cardiomyopathy
Heart and Circulation - Heart Diseases
Clinical Interests
Heart failure requiring care beyond the usual medications, with options ranging from implantation of a pulmonary artery pressure monitor to better manage fluid balance, to evaluation for left ventricular assist device (LVAD) and/or heart transplant. I am developing a program for Heart Failure with Preserved Ejection Fraction and we are exploring novel approaches for this condition. I also enjoy working with patients after LVAD and heart transplant, with a specific interest in transplant rejection and hemodynamic studies. I am the Principal Investigator for clinical trials involving stem cells in ischemic heart disease (CardiAMP Heart Failure trial), heart rate modulation in non-ischemic cardiomyopathy (PROBE-IT) and myocarditis in patients with COVID and following COVID-19 vaccination.


Public Speaking
Yes
Implantable Pulmonary Artery Pressure monitoring, Cardiomyopathy, Heart Failure with Preserved Ejection Fraction, Heart Transplant, Mechanical Circulatory Support
General Information
Medical Schools
:
MD, University of Colorado Denver School of Medicine (2006)
Undergraduate Schools
:
BA, University of Colorado - Boulder (CO) (2002)
Residency Programs
:
Mount Sinai School of Medicine Program, Internal Medicine (2009)
Fellowships
:
Mount Sinai School of Medicine Program, Cardiovascular Disease (2013)
Cedars-Sinai Medical Center Program, Advanced Heart Failure and Transplant Cardiology (2014)
Languages
:
English, Spanish
Department
:
Medicine-Cardiology