Emily Su, MD, MSCI
Professor, Ob/Gyn-Basic Repro Science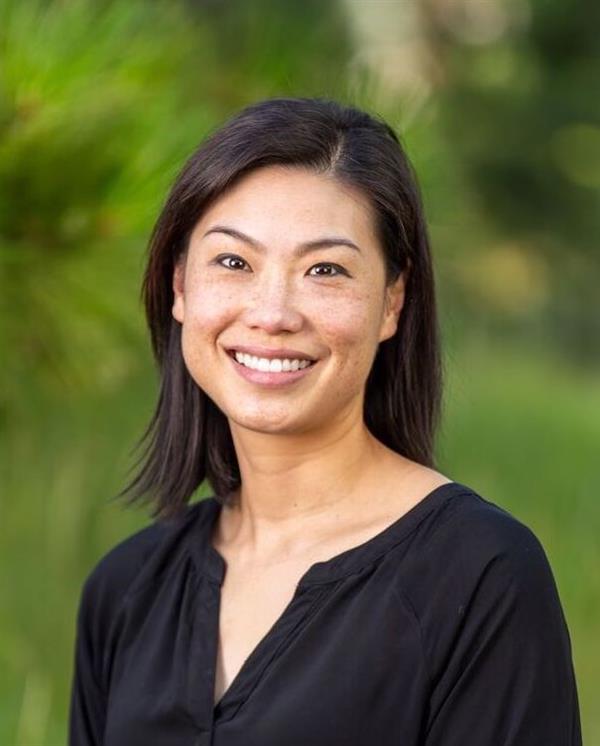 Medical School
:
MD, University of Illinois College of Medicine (2000)
Graduate School
:
MS, Northwestern University (2007)
Undergraduate School
:
BA, Brown University (RI) (1996)
Residency
:
McGaw Medical Center of Northwestern University Program, Chief Resident, Obstetrics and Gynecology (2004)
Fellowships
:
McGaw Medical Center of Northwestern University Program, Maternal and Fetal Medicine (2007)
Languages
:
English
Department
:
Ob/Gyn-Basic Repro Science
Professional Titles
Professor
Director of Perinatal Research
Recognition & Awards
Fellow, American Gynecological and Obstetrical Society (AGOS) (2022)
Mentor of the Year Award, American College of Obstetricians and Gynecologists District VIII (2019)
The IFPA Early Career Research Award, International Federation of Placenta Association (2016)
President's Achievement Award, Society for Reproductive Investigation (2015)
AOA Member, Alpha Omega Alpha Honor Medical Society (2000)
Research Interests
My research is focused on understanding what regulates blood flow in the placenta, especially in cases of severe, early-onset growth restriction. Specifically, my long-term goal is to identify and target abnormalities that can lead to poor placental blood flow, which in turn, can result in adverse pregnancy outcomes such as poor fetal growth requiring early delivery.
Publications
Ji S, Gumina D, McPeak K, Moldovan R, Post MD, Su EJ. Human placental villous stromal extracellular matrix regulates fetoplacental angiogenesis in severe fetal growth restriction. Clin Sci (Lond). 2021 May 14;135(9):1127-1143. PubMed PMID: 33904582
Ouyang Y, Bagalkot T, Fitzgerald W, Sadovsky E, Chu T, Martínez-Marchal A, Brieño-Enríquez M, Su EJ, Margolis L, Sorkin A, Sadovsky Y. Term Human Placental Trophoblasts Express SARS-CoV-2 Entry Factors ACE2, TMPRSS2, and Furin. mSphere. 2021 Apr 14;6(2). PubMed PMID: 33853873
Markenson GR, Saade GR, Laurent LC, Heyborne KD, Coonrod DV, Schoen CN, Baxter JK, Haas DM, Longo S, Grobman WA, Sullivan SA, Major CA, Wheeler SM, Pereira LM, Su EJ, Boggess KA, Hawk AF, Crockett AH, Fox AC, Polpitiya A, Fleischer TC, Critchfield GC, Burchard J, Boniface JJ, Lam GK. Performance of a proteomic preterm delivery predictor in a large independent prospective cohort. Am J Obstet Gynecol MFM. 2020 Aug;2(3):100140. PubMed PMID: 33345877
Ji S, Xin H, Su EJ. Overexpression of the aryl hydrocarbon receptor nuclear translocator partially rescues fetoplacental angiogenesis in severe fetal growth restriction. Clin Sci (Lond). 2019 Jun 28;133(12):1353-1365. PubMed PMID: 31189688
Ji S, Xin H, Li Y, Su EJ. FMS-like tyrosine kinase 1 (FLT1) is a key regulator of fetoplacental endothelial cell migration and angiogenesis. Placenta. 2018 Oct;70:7-14. PubMed PMID: 30316329
Practice Locations
UCHealth Women's Care Clinic - Anschutz Medical Campus
1635 Aurora Ct
Anschutz Outpatient Pavilion, 3rd Fl
Aurora
, CO
80045
720-848-1060
Hospital Affiliation
University of Colorado Hospital
Center Affiliations
Specialty Information
Specialties
Obstetrics and Gynecology, Board Certification
Maternal and Fetal Medicine, Board Certification
Conditions & Treatments
Pregnancy and Reproduction - High-Risk Pregnancy
Pregnancy and Reproduction - Maternal and Fetal Health
Pregnancy and Reproduction - Prenatal Testing
Pregnancy and Reproduction - Prenatal Care
Pregnancy and Reproduction
Clinical Interests
Fetal growth restriction Placental dysfunction

Care Philosophy
My goal is to deliver evidence-based and holistic care to pregnant women in a compassionate and thorough manner. I believe in presenting comprehensive information about the pregnancy to the patient and her family, empowering them to be part of the decision-making process while also providing them with evidence-based, medical recommendations. Pregnancy is a time of great joy but can also be stressful, and I feel fortunate to have the opportunity to care for women during this special time in their lives.


General Information
Medical Schools
:
MD, University of Illinois College of Medicine (2000)
Graduate Schools
:
MS, Northwestern University (2007)
Undergraduate Schools
:
BA, Brown University (RI) (1996)
Residency Programs
:
McGaw Medical Center of Northwestern University Program, Chief Resident, Obstetrics and Gynecology (2004)
Fellowships
:
McGaw Medical Center of Northwestern University Program, Maternal and Fetal Medicine (2007)
Languages
:
English
Department
:
Ob/Gyn-Basic Repro Science