Jessica Hawks, PhD
Associate Professor, Psychiatry-Child-CHC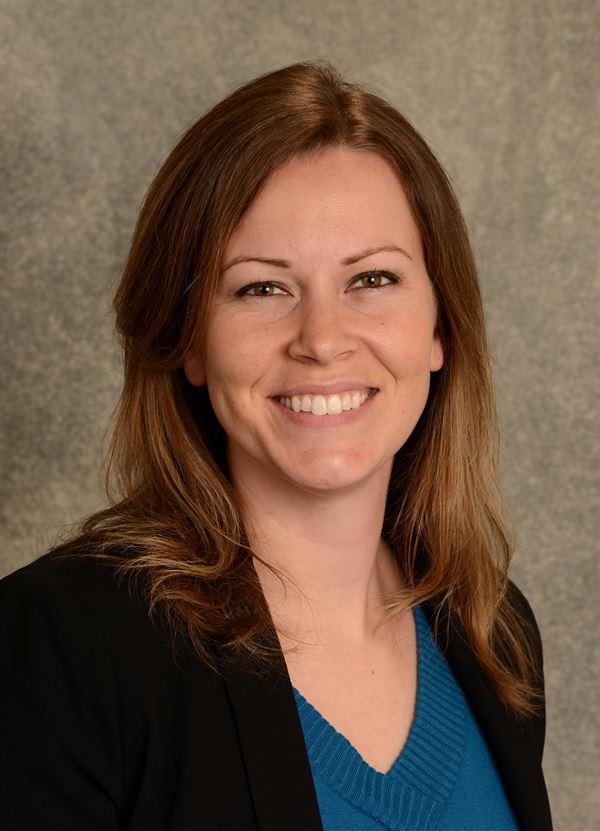 Graduate Schools
:
Ed.S., Utah State University (2011)
PhD, Utah State University (2013)
MS, Utah State University (2008)
Undergraduate School
:
BS, Utah State University (UT) (2005)
Internship
:
University of Colorado (Children's Hospital Colorado) Child Psychology Program (2013)
Fellowships
:
Cleveland Clinic Foundation Program, Pediatric Psychology (2014)
Languages
:
English
Department
:
Psychiatry-Child-CHC
Professional Titles
Child and Adolescent Psychologist
Clinical Director, Pediatric Mental Health Institute, Children's Hospital Colorado
Associate Professor, Division of Child & Adolescent Psychiatry, Department of Psychiatry, University of Colorado School of Medicine
Recognition & Awards
Hospital Hero, U.S. News & World Report (2020)
Special ongoing series spotlighting the extraordinary efforts being mounted by health professionals in the trenches of fighting the historic coronavirus pandemic.
Leadership for Innovative Team Science Program Awardee, University of Colorado, Colorado Clinical and Translational Sciences Institute (2018)
This is a competitive year-long leadership training program for academic leaders on the Anschutz Medical Campus that is aimed at building leadership for clinical and translational science.
Dr. Jeffrey Dolgan Award for Exemplary Supervision and Mentorship, Pediatric Mental Health Institute, Children's Hospital Colorado (2016)
Trainee-nominated award for providing exemplary supervision and mentorship to psychology trainees.
Research Interests
My research interests are primarily focused on developing effective treatments for children with behavioral concerns and/or chronic irritability.
Teaching
Course Director (2016)
School of Medicine, Psychiatry
Parent-Child Group-Based Treatment of Disruptive Behaviors/Irritability
Publications
Holzman JBW, Hawks JL, Kennedy SM, Anthony BJ, Anthony LG. Parenting in a Pandemic: Preliminary Support for Delivering Brief Behavioral Parent Training Through Telehealth. Behav Modif. 2023 Jan;47(1):128-153. PubMed PMID: 35707864
Kennedy, S., Wilkie, D.P., Henry, L., Moe-Hartman, J., President, K., Townson, K., Anthony, L.G., & Hawks, J. (2022). The Unified Protocols for Children and Adolescents in partial hospitalization: Using implementation science frameworks to guide adaptation. Cognitive and Behavioral Practice.  
Holland, M. & Hawks, J. (2022). Mindfulness and acceptance and commitment practices in the school setting: Practical interventions for children and adolescents. Routledge.
Holland, M., Hawks, J., Morelli, L.C., & Khan, Z. (2021). Risk assessment and crisis intervention for youth in a time of telehealth. Contemporary School Psychology. Advance online publication: https://link.springer.com/article/10.1007/s40688-020-00341-6
Hawks, J., Pitula, C., & Shoop, J. (2021). A transdiagnostic approach to the treatment of autonomic dysfunction associated with orthostatic intolerance in pediatric patients. The Behavior Therapist, 44(1), 32-37.
Specialty Information
Conditions & Treatments
Mental Health and Behavior - Attention Deficit Disorder with Hyperactivity
Mental Health and Behavior
Child and Teen Health - Parenting
Child and Teen Health
Clinical Interests
My clinical interests include the assessment and treatment of common childhood behavioral difficulties (e.g., tantrums, noncompliance, toileting/feeding/sleeping difficulties, etc.), severe behavioral concerns, and chronic irritability. Primary diagnoses of patients I treat include ODD, ADHD, and DMDD. My treatment approach prioritizes working with both the patient and parent/caregiver in addressing these concerns.

Care Philosophy
I use a family-focused and collaborative approach. I believe in the importance of taking time to understand why challenges may be occurring and developing an evidence-based treatment plan that is tailored to the individual needs of the patient and family. Primary therapeutic modalities I use include cognitive behavior therapy, behavior therapy, and parent/caregiver coaching.


Personal Interests
I really enjoy being in the mountains, especially camping and hiking. I also love to travel and spend time with my family.
Public Speaking
Yes
I routinely speak with media outlets regarding youth mental health concerns and ways in which adults can best support them. I enjoy presenting to community agencies, businesses, and schools on topics related to parenting, managing difficult behavioral concerns, and transdiagnostic approaches to youth mental health.
General Information
Graduate Schools
:
Ed.S., Utah State University (2011)
PhD, Utah State University (2013)
MS, Utah State University (2008)
Undergraduate Schools
:
BS, Utah State University (UT) (2005)
Internships
:
University of Colorado (Children's Hospital Colorado) Child Psychology Program (2013)
Fellowships
:
Cleveland Clinic Foundation Program, Pediatric Psychology (2014)
Languages
:
English
Department
:
Psychiatry-Child-CHC