Christopher Ng, MD
Assistant Professor, Pediatrics-Heme/Onc and Bone Marrow Transplantation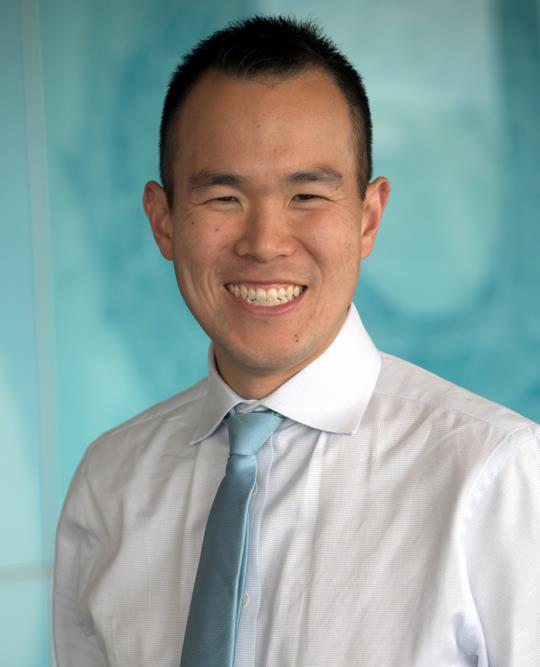 Medical School
:
MD, University of Southern California, School of Medicine (2008)
Residency
:
University of Washington Program, Pediatrics (2011)
Fellowships
:
University of Colorado (Children's Hospital Colorado) Program, Pediatric Hematology / Oncology (2014)
Languages
:
English
Department
:
Pediatrics-Heme/Onc and Bone Marrow Transplantation
Publications
Ng CJ, Liu A, Venkataraman S, Ashworth KJ, Baker CD, O'Rourke R, Vibhakar R, Jones KL, Di Paola J. Single-cell transcriptional analysis of human endothelial colony-forming cells from patients with low VWF levels. Blood. 2022 Apr 7;139(14):2240-2251. PubMed PMID: 35143643
Woods GM, Raffini L, Brandão LR, Jaffray J, Branchford BR, Ng CJ, Sartain SE, Pak J, Male C, Zia A, Rizzi M, Sirachainan N, Faustino EVS, Carpenter SL, Goldenberg NA. Practical considerations and consensus opinion for children's hospital-based inpatient hemostasis and thrombosis (HAT) consultative services: Communication from the ISTH SSC Subcommittee on Pediatric/Neonatal Thrombosis and Hemostasis. J Thromb Haemost. 2022 Sep;20(9):2151-2158. PubMed PMID: 35748322
Ng CJ, Spomer N, Shearer R, LeBlanc A, Funk S, Manco-Johnson M, Branchford B, Warren B, Buckner TW, Cowell A, Moyer G, Wang M, Gibson E, Mashburn C. Improvements in Communication and Coordination of Care in a Hemophilia Treatment Center. Acta Haematol. 2021 Apr 29;:1-6. [Epub ahead of print] PubMed PMID: 33915533
Maher KN, Gibson E, Warren BB, Funk SM, Shearer R, Buckner TW, Wang M, Manco-Johnson MJ, Ng CJ. Prophylaxis for children with moderate hemophilia: Use of a guideline to increase early initiation. Pediatr Blood Cancer. 2021 Jan;68(1):e28577. PubMed PMID: 32881253
14. Christopher J Ng, Alice Liu, Sujatha Venkataraman, Katrina Ashworth , Christopher D.Baker, Rebecca O'Rourke, Rajeev Vibhakar, Kenneth L. Jones and Jorge Di Paola. Single Cell Transcriptional Analysis of Human Endothelial Colony Forming Cells from Patients with Low VWF Levels. BLD-2021-010683R2. Blood (accepted).
Specialty Information
Specialties
Pediatric Hematology / Oncology
Clinical Interests
I primarily focus on the care for patients with bleeding and thrombotic disorders. I also strive to develop novel diagnostic assays and therapies to advance our knowledge in the treatment of these diseases in the hopes of improving the lives of the patients we serve.

Care Philosophy
I work with patients and their families to incorporate their values into the medical decision making process. Diagnostic and therapeutic decisions are a shared decision making process that incorporates medical expertise with individual preferences. I enjoyed working with children and their boundless enthusiasm and happiness. I try to best assess the concerns and important concepts to families and try to connect with families on a personal level.


Personal Interests
Hobbies include: technology nerd and cooking


General Information
Medical Schools
:
MD, University of Southern California, School of Medicine (2008)
Residency Programs
:
University of Washington Program, Pediatrics (2011)
Fellowships
:
University of Colorado (Children's Hospital Colorado) Program, Pediatric Hematology / Oncology (2014)
Languages
:
English
Department
:
Pediatrics-Heme/Onc and Bone Marrow Transplantation