Samantha Holden, MD
Associate Professor, Neurology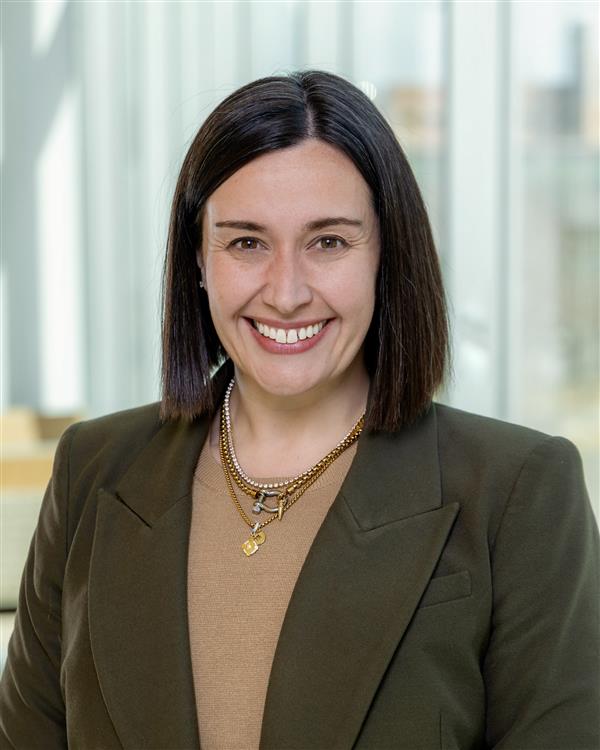 Medical School
:
MD, The School of Medicine at Stony Brook University Medical Center (2010)
Graduate School
:
MSCS, University of Colorado Denver (2018)
Undergraduate School
:
BS, New York University (NY) (2006)
Internship
:
Rush University Medical Center Program (2011)
Residency
:
Rush University Medical Center Program, Chief Resident, Neurology (2014)
Fellowships
:
University of Colorado, Movement Disorders; Behavioral Neurology & Neuropsychiatry (2017)
Languages
:
English
Department
:
Neurology
Professional Titles
Associate Professor of Neurology
Medical Director, Memory Disorders Clinic
Director, Lewy Body Dementia Association Research Center of Excellence at the University of Colorado
Clinical Director, Outpatient Neurology
Recognition & Awards
National Institute of Health Clinical Loan Repayment Program, National Institute of Neurological Disorders and Stroke (2017)
Educational debt repayment program meant to allow clinician-scientists to maintain their commitment to research
Research Interests
My research is focused on how to best evaluate cognition as it relates to daily functioning. Paper and pencil tests done in clinic do not always fully evaluate how thinking and memory problems can affect someone's day-to-day function. I hope to validate a new type of assessment that directly evaluates daily activities that require higher levels of cognitive function. In the future, I hope to work on developing non-pharmacologic treatments for cognitive impairment that focus on improving independence and functionality, such as an exercise program that also involves cognitive training.
Teaching
Associate Program Director, Behavior Neurology & Neuropsychiatry Fellowship (2018)
School of Medicine, Neurology
Program Director, Behavior Neurology & Neuropsychiatry Fellowship (2022)
School of Medicine, Neurology
Publications
Holden SK, Bedenfield N, Taylor AS, Bayram E, Schwilk C, Fleisher J, Duda J, Shill H, Paulson HL, Stacy K, Wood J, Corsentino P, Sha SJ, Litvan I, Irwin DJ, Quinn JF, Goldman JG, Amodeo K, Taylor JP, Boeve BF, Armstrong MJ. Research Priorities of Individuals and Caregivers With Lewy Body Dementia: A Web-based Survey. Alzheimer Dis Assoc Disord. 2023 Jan-Mar 01;37(1):50-58. PubMed PMID: 36821177
Chiu SY, Wyman-Chick KA, Ferman TJ, Bayram E, Holden SK, Choudhury P, Armstrong MJ. Sex differences in dementia with Lewy bodies: Focused review of available evidence and future directions. Parkinsonism Relat Disord. 2023 Feb;107:105285. PubMed PMID: 36682958
Wylie KP, Kluger BM, Medina LD, Holden SK, Kronberg E, Tregellas JR, Buard I. Hippocampal, basal ganglia and olfactory connectivity contribute to cognitive impairments in Parkinson's disease. Eur J Neurosci. 2023 Feb;57(3):511-526. PubMed PMID: 36516060
Holden SK, Bettcher BM, Filley CM, Lopez-Paniagua D, Pelak VS. Posterior white matter integrity and self-reported posterior cortical symptoms using the Colorado Posterior Cortical Questionnaire. Front Neurol. 2023;14:1072938. PubMed PMID: 36816576
Feuerstein J, Heffernan B, Holden SK, Sillau S, Berman BD. Social Cognition Deficits in Cervical Dystonia, but not Blepharospasm: Focal Dystonias Diverge. Mov Disord Clin Pract. 2023 Aug;10(8):1231-1232. PubMed PMID: 37635782
Professional Memberships
American Academy of Neurology, Member
International Parkinson and Movement Disorder Society, Member
Colorado Society of Clinical Neurologists, Member
American Neuropsychiatric Association, Member
Alzheimer's Association International Society to Advance Alzheimer's Research and Treatment, Member
Specialty Information
Specialties
Neurology, Board Certification (2014)
Behavioral Neurology
Behavioral Neurology and Neuropsychiatry, Board Certification (2016)
Conditions & Treatments
Brain and Nervous System - Alzheimer's Disease
Brain and Nervous System
Brain and Nervous System - Movement Disorders
Brain and Nervous System - Parkinson's Disease
Clinical Interests
I am interested in conditions that present with symptoms affecting both cognition and movement, such as Parkinson's disease dementia, dementia with Lewy bodies, and Alzheimer's disease with parkinsonism. I have fellowship training in both Movement Disorders and Behavioral Neurology, which has laid the foundation for these interests.

Care Philosophy
I hope to ensure that my patients are living their best life possible, even in the face of a chronic neurologic disease. I emphasize the importance of physical exercise, diet, social activities, and cognitively stimulating activity to not only improve quality of life, but to help delay the progression of the neurodegenerative diseases I treat.


Personal Interests
I enjoy reading historical fiction, especially anything that focuses on Eleanor of Aquitaine.
Public Speaking
Yes
I enjoy speaking to support groups, especially about cognitive and other non-motor symptoms of Parkinson's disease. I have given several lectures for the Parkinson Association of the Rockies.
General Information
Medical Schools
:
MD, The School of Medicine at Stony Brook University Medical Center (2010)
Graduate Schools
:
MSCS, University of Colorado Denver (2018)
Undergraduate Schools
:
BS, New York University (NY) (2006)
Internships
:
Rush University Medical Center Program (2011)
Residency Programs
:
Rush University Medical Center Program, Chief Resident, Neurology (2014)
Fellowships
:
University of Colorado, Movement Disorders; Behavioral Neurology & Neuropsychiatry (2017)
Languages
:
English
Department
:
Neurology