Lisa Costello, PhD
Clinical Instructor, Psychiatry-Child-CHC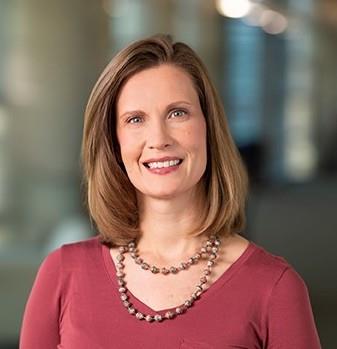 Graduate Schools
:
MS, Indiana University (2005)
Ed.S., Indiana University (2008)
PhD, Indiana University (2009)
Undergraduate School
:
BA, West Virginia University (WV) (2003)
Fellowships
:
Brown University Program, Psychology (2011)
Languages
:
English
Department
:
Psychiatry-Child-CHC
Publications
Kenny, J., Costello, L., Kelsay, K., Bunik, M., Xiong, S., Chiaravalloti, L., Millar, A., & Talmi, A. (2021). All hands on deck: Addressing adolescent depression in pediatric primary care. Journal of pediatric psychology, jsab033. Advance online publication. https://doi.org/10.1093/jpepsy/jsab033.
Buchholz, M., Ashby, B., Costello, L., Ehmer, A., Serrano, V., von Schulz, J., Wolcott, C., & Talmi, A. (2021). From planning to implementation: Creating and adapting universal screening protocols to address caregiver mental health and psychosocial complexity. Clinical Practice in Pediatric Psychology, 9(2), 112–122. https://doi.org/10.1037/cpp0000406
Costello LH, Suh C, Burnett B, Kelsay K, Bunik M, Talmi A. Addressing Adolescent Depression in Primary Care: Building Capacity Through Psychologist and Pediatrician Partnership. J Clin Psychol Med Settings. 2019 Nov 20. [Epub ahead of print] PubMed PMID: 31749100
Costello, L. H., Kasper, K., & Joslyn-Custer, D. (October, 2019). Community Connections: Cross-Sector Partnering to Promote Student Health. Presentation at Colorado Safe Schools Summit in Thornton, CO.
Course Developer and Instructor, Coursera School Health Specialization Course: Providing Social, Emotional, Behavioral, and Special Education Services in Schools. 
Specialty Information
Specialties
Conditions & Treatments
Mental Health and Behavior
General Information
Graduate Schools
:
MS, Indiana University (2005)
Ed.S., Indiana University (2008)
PhD, Indiana University (2009)
Undergraduate Schools
:
BA, West Virginia University (WV) (2003)
Fellowships
:
Brown University Program, Psychology (2011)
Languages
:
English
Department
:
Psychiatry-Child-CHC