Jennifer Black, MD
Associate Professor, Pathology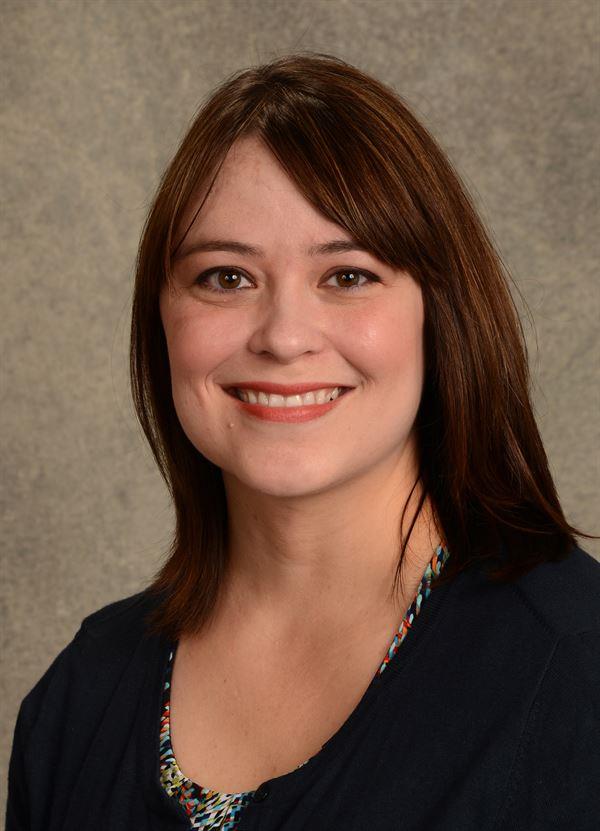 Download CV
Medical School
:
MD, Emory University School of Medicine (2003)
Undergraduate School
:
BS, University of South Alabama (AL) (1999)
Residencies
:
Methodist Hospital (Houston) Program, Anatomic and Clinical (2007)
Tulane University Program, Chief Resident, Anatomic and Clinical (2005)
Fellowships
:
Baylor College of Medicine Program, Pediatric Pathology (2009)
Languages
:
English
Department
:
Pathology
Professional Titles
Chair, Pediatric Pathology
Vice Chair, Pediatric Pathology
Director, Pediatric Pathology Fellowship Program
Publications
Venkatramani R, Xue W, Randall RL, Wolden S, Anderson J, Lopez-Terrada D, Black J, Kao SC, Shulkin B, Ostrenga A, Pappo A, Spunt SL. Synovial Sarcoma in Children, Adolescents, and Young Adults: A Report From the Children's Oncology Group ARST0332 Study. J Clin Oncol. 2021 Dec 10;39(35):3927-3937. PubMed PMID: 34623899
Buehler PW, Swindle D, Pak DI, Ferguson SK, Majka SM, Karoor V, Moldovan R, Sintas C, Black J, Gentinetta T, Buzzi RM, Vallelian F, Wassmer A, Edler M, Bain J, Schu D, Hassell K, Nuss R, Schaer DJ, Irwin DC. Hemopexin dosing improves cardiopulmonary dysfunction in murine sickle cell disease. Free Radic Biol Med. 2021 Nov 1;175:95-107. PubMed PMID: 34478834
Friedlander JA, Fleischer DM, Black JO, Levy M, Rothenberg ME, Smith C, Nguyen N, Pan Z, Furuta GT. Unsedated transnasal esophagoscopy with virtual reality distraction enables earlier monitoring of dietary therapy in eosinophilic esophagitis. J Allergy Clin Immunol Pract. 2021 Sep;9(9):3494-3496. PubMed PMID: 34224927
Million L, Hayes-Jordan A, Chi YY, Donaldson SS, Wolden S, Morris C, Terezakis S, Laurie F, Morano K, Fitzgerald TJ, Yock TI, Rodeberg DA, Anderson JR, Speights RA, Black JO, Coffin C, McCarville MB, Kao SC, Hawkins DS, Spunt SL, Randall RL. Local Control For High-Grade Nonrhabdomyosarcoma Soft Tissue Sarcoma Assigned to Radiation Therapy on ARST0332: A Report From the Childrens Oncology Group. Int J Radiat Oncol Biol Phys. 2021 Jul 1;110(3):821-830. PubMed PMID: 33548339
Spunt SL, Million L, Chi YY, Anderson J, Tian J, Hibbitts E, Coffin C, McCarville MB, Randall RL, Parham DM, Black JO, Kao SC, Hayes-Jordan A, Wolden S, Laurie F, Speights R, Kawashima E, Skapek SX, Meyer W, Pappo AS, Hawkins DS. A risk-based treatment strategy for non-rhabdomyosarcoma soft-tissue sarcomas in patients younger than 30 years (ARST0332): a Children's Oncology Group prospective study. Lancet Oncol. 2020 Jan;21(1):145-161. PubMed PMID: 31786124
Practice Locations
Children's Hospital Colorado Anschutz Medical Campus
13123 East 16th Ave
Aurora
, CO
80045
720-777-1234
Children's Hospital Colorado - Colorado Springs
4090 Briargate Pkwy
Colorado Springs
, CO
80920
719-305-1234
Hospital Affiliation
University of Colorado Hospital
Children's Hospital Colorado
Specialty Information
Specialties
Anatomic and Clinical, Board Certification (2007, 2017)
Pediatric Pathology, Board Certification (2009, 2017)
Conditions & Treatments
Cancers - Pediatric Cancer
Cancers
Cancers - Sarcoma
Care Philosophy
Pathology is a field unlike most others in medicine. We are consultants for other medical specialties and work behind the scenes, but we provide essential information that drives patient care decision-making. In pediatric pathology, we form strong relationships with our pediatric subspecialty colleagues, which is one of the most satisfying aspects of working in this field. If it takes a village to raise a child, it takes one to care for children medically as well.


General Information
Medical Schools
:
MD, Emory University School of Medicine (2003)
Undergraduate Schools
:
BS, University of South Alabama (AL) (1999)
Residency Programs
:
Methodist Hospital (Houston) Program, Anatomic and Clinical (2007)
Tulane University Program, Chief Resident, Anatomic and Clinical (2005)
Fellowships
:
Baylor College of Medicine Program, Pediatric Pathology (2009)
Download CV
Languages
:
English
Department
:
Pathology