Peter T. Kennealey, MD, FACS
Associate Professor, Surgery-Transplant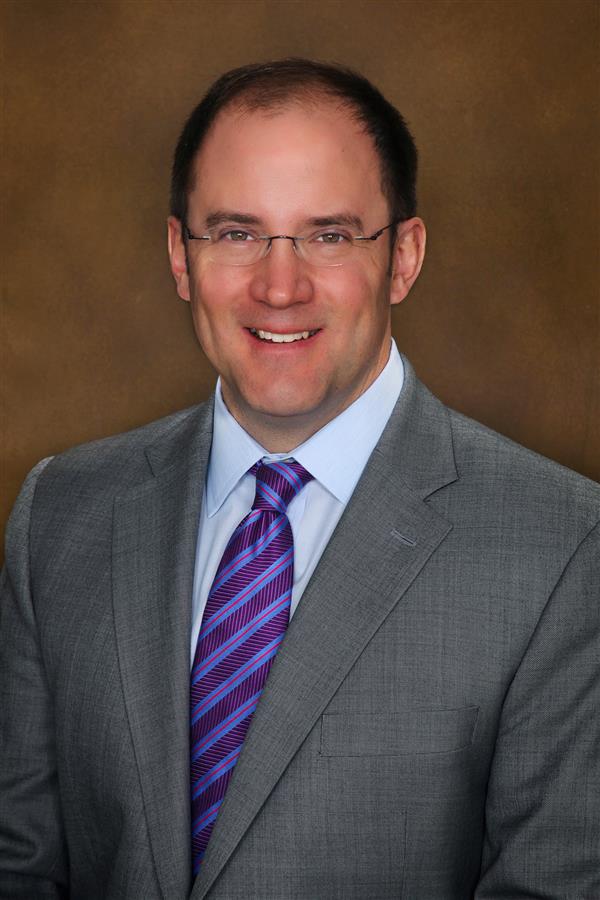 Medical School
:
MD, Loyola University Chicago Stritch School of Medicine (2000)
Undergraduate School
:
AB, Boston College (MA) (1996)
Residency
:
Indiana University School of Medicine Program, Surgery (2007)
Fellowships
:
Memorial Sloan-Kettering Cancer Center Program, Surgical Oncology Research Fellowship (2004)
Massachusetts General Hospital/Harvard Medical School Program, Transplant Surgery (2009)
Languages
:
English
Department
:
Surgery-Transplant
Professional Titles
Shawn and Crystal Osthoff Professor of Kidney Transplantation
Surgical Director, Kidney and Pancreas Transplant Programs
Director, Vascular Access Surgery Program
Publications
Moore HB, LaRiviere W, Rodriguez I, Brown K, Hadley K, Pomposelli JJ, Adams MA, Wachs ME, Conzen KD, Kennealey PT, Kaplan B, Pomfret EA, Nydam TL. Early predictors of prolonged intensive care utilization following liver transplantation. Am J Surg. 2023 Dec;226(6):829-834. PubMed PMID: 37604748
Kukreja N, Rodriguez IE, Moore HB, LaRiviere W, Crouch C, Stewart E, Nydam TL, Kennealey P, Hendrickse AD, Pomfret EA, Fernandez-Bustamante A. The in-vitro influence of urea concentration on thromboelastrography in patients with and without end stage renal disease. Am J Surg. 2023 Dec;226(6):817-822. PubMed PMID: 37407391
Croome KP, Barbas AS, Whitson B, Zarrinpar A, Taner T, Lo D, MacConmara M, Kim J, Kennealey PT, Bromberg JS, Washburn K, Agopian VG, Stegall M, Quintini C. American Society of Transplant Surgeons recommendations on best practices in donation after circulatory death organ procurement. Am J Transplant. 2023 Feb;23(2):171-179. PubMed PMID: 36695685
Jiang JG, Ferrell T, Sauaia A, Rodriguez IE, Yoeli D, Nydam TL, Kennealey PT, Pomposelli JJ, Pomfret EA, Moore HB. Low viscoelastic clot strength, platelet transfusions, and graft dysfunction are associated with persistent postoperative ascites following liver transplantation. Am J Surg. 2022 Dec;224(6):1432-1437. PubMed PMID: 36216610
Suarez-Pierre A, Choudhury R, Carroll AM, King RW, Iguidbashian J, Cotton J, Colborn KL, Kennealey PT, Cleveland JC, Pomfret E, Fullerton DA. Measuring the effect of the COVID-19 pandemic on solid organ transplantation. Am J Surg. 2022 Jul;224(1 Pt B):437-442. PubMed PMID: 34980465
Professional Memberships
American College of Surgeons (ACS), Fellow
American Society of Transplant Surgeons, Member
American Society of Transplantation, Member
Vascular Access Society of the Americas, Member
Association of Academic Surgeons, Member
International College of Surgeons, Fellow
Massachusetts General Hospital Surgical Society, Member
Phi Beta Kappa, Member
Specialty Information
Specialties
Surgery, Board Certification (2008)
American Board of Surgery (Re-certification), Board Certification (2020)
Conditions & Treatments
Surgery - Kidney Transplant Surgery
Surgery - Laparoscopic Surgery
Surgery - Pancreas Transplant Surgery
Surgery - Vascular Surgery
Surgery - Transplant Surgery
Surgery
Volunteer Activities
University of Colorado School of Medicine, Admissions Committees
Public Speaking
Yes
Dr. Kennealey has given invited lectures both nationally and internationally on dialysis access surgery and kidney transplantation.
General Information
Medical Schools
:
MD, Loyola University Chicago Stritch School of Medicine (2000)
Undergraduate Schools
:
AB, Boston College (MA) (1996)
Residency Programs
:
Indiana University School of Medicine Program, Surgery (2007)
Fellowships
:
Memorial Sloan-Kettering Cancer Center Program, Surgical Oncology Research Fellowship (2004)
Massachusetts General Hospital/Harvard Medical School Program, Transplant Surgery (2009)
Languages
:
English
Department
:
Surgery-Transplant