Noelle Northcutt, MD
Associate Professor, Medicine-Hospital Medicine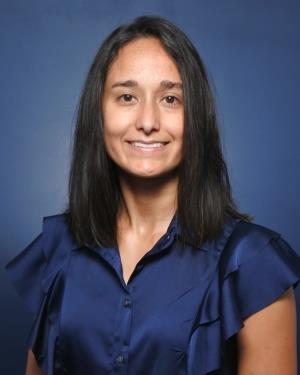 Medical School
:
MD, University of Texas Medical Branch School of Medicine (2009)
Undergraduate School
:
BA, University of Texas–Austin (TX) (2004)
Residency
:
University of Colorado, Chief Resident, Internal Medicine (2012)
Fellowships
:
Denver Health Medical Center Program, Emergency Medicine Fellowship in Bedside Ultrasound (2018)
Department
:
Medicine-Hospital Medicine
Professional Titles
Hospitalist Physician
Director of Point-of-Care Ultrasound, Division of Hospital Medicine, Denver Health
Site Director, IMRP Point-of-Care Ultrasound - Denver Health
Recognition & Awards
Denver Health Compassionate Care Award, Denver Health (2020)
University of Colorado SOM Rising Star Award Nominee, University SOM (2020)
Fellowship in the American College of Physicians, American College of Physicians (2019)
Educational Excellence Award, Denver Health Hospital Medicine (2018)
Awarded for Innovations in Faculty Education on Point-of-Care Ultrasound
Teaching
Associate Professor (2021)
School of Medicine, Medicine
Point-of-Care Ultrasound Patient Communication
Publications
Dversdal RK, Northcutt NM, Ferre RM. Building and Maintaining an Ultrasound Program: It Takes a Village. Adv Chronic Kidney Dis. 2021 May;28(3):236-243. PubMed PMID: 34906308
Northcutt N, Papp S, Keniston A, Kara A, Kisuule F, Mandel C, Mathews B, Del Pino-Jones A, Smith D, Vuernick K, Burden M. SPEAKers at the National Society of Hospital Medicine Meeting: A Follow-UP Study of Gender Equity for Conference Speakers from 2015 to 2019. The SPEAK UP Study. J Hosp Med. 2020 Apr;15(4):228-231. PubMed PMID: 32281920
Salame G, Northcutt N, Soni NJ. Focused Cardiac Ultrasonography for Left Ventricular Systolic Function. N Engl J Med. 2020 Mar 5;382(10):976-977. PubMed PMID: 32130829
Northcutt NM, Salame G, Schoeppler KE, Allyn RL. "Pointing the Indicator Toward Innovation." SGIM Forum. 2020 Jan;43(1):6-7.
Dversdal RK, Piro KM, LoPresti CM, Northcutt NM, Schnobrich DJ. Point-of-Care Ultrasound in the Inpatient Setting: A Tale of Four Patients. South Med J. 2018 Jul;111(7):382-388. PubMed PMID: 29978221
Practice Locations
Denver Health
777 Bannock St
Denver
, CO
80204
303-436-6000
Hospital Affiliation
Denver Health Medical Center
University of Colorado Hospital
Specialty Information
Specialties
Internal Medicine, Board Certification (, 2012)
Fellowship in Ultrasound, Specialized Training (2018)
Clinical Interests
My clinical interests include using Point-of-care ultrasound to communicate and evaluate hospitalized patients. Point-of-care ultrasound is the use of bedside non-invasive ultrasound imaging technology to visualize the internal anatomy.

Care Philosophy
My care philosophy is that every patient interaction should engage the patient at the center of the process, so that they leave each encounter having gained further understanding of their experience in the hospital.


Personal Interests
I am passionate about integrating point-of-care ultrasound into Hospital Medicine to better communicate and care for patients. I think teaching trainees how to engage with patients where they are at, and communicate so patients truly understand what is happening during their hospital experience is my number one job as a physician educator.
Volunteer Activities
My volunteer efforts are focused on protecting our environment and working for the reversal of anthropomorphic climate change for the better health of everyone.
Public Speaking
Yes
Point-of-Care Ultrasound
General Information
Medical Schools
:
MD, University of Texas Medical Branch School of Medicine (2009)
Undergraduate Schools
:
BA, University of Texas–Austin (TX) (2004)
Residency Programs
:
University of Colorado, Chief Resident, Internal Medicine (2012)
Fellowships
:
Denver Health Medical Center Program, Emergency Medicine Fellowship in Bedside Ultrasound (2018)
Department
:
Medicine-Hospital Medicine