Kathleen (Katie) Dorris, MD
Associate Professor, Pediatrics-Heme/Onc and Bone Marrow Transplantation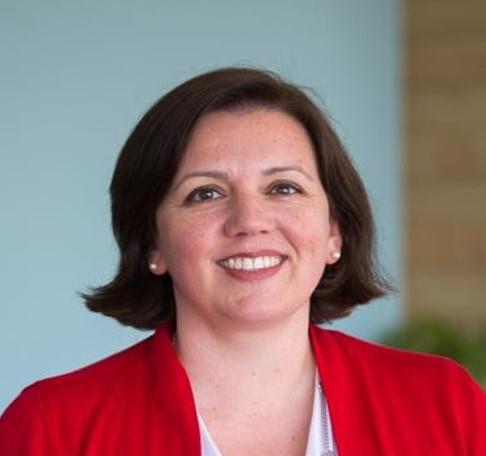 Medical School
:
MD, University of Virginia School of Medicine (2004)
Graduate School
:
MS, University of Cincinnati (2012)
Undergraduate School
:
AB, Harvard University (MA) (2000)
Residency
:
McGaw Medical Center of Northwestern University Program, Pediatrics (2007)
Fellowships
:
Cincinnati Children's Hospital Medical Center Program, Pediatric Hematology / Oncology (2011)
Cincinnati Children's Hospital Medical Center Program, Pediatric Neuro-Oncology (2012)
Languages
:
English
Department
:
Pediatrics-Heme/Onc and Bone Marrow Transplantation
Professional Titles
Associate Professor of Pediatrics
Teaching
Pediatric Neuro-Oncology Fellowship Director (2015)
School of Medicine, Pediatrics
Publications
Malik N, Samples DC, Finneran MM, Graber S, Dorris K, Norris G, Foreman NK, Hankinson TC, Handler MH. Pediatric pineal region masses: a single-center experience over 25 years. Childs Nerv Syst. 2022 Jul 14. [Epub ahead of print] PubMed PMID: 35831712
Milgrom SA, Koo J, Foreman N, Liu AK, Campbell K, Dorris K, Green AL, Dahl N, Donson AM, Vibhakar R, Levy JMM. Radiation Therapy for Young Children Treated With High-Dose Chemotherapy and Autologous Stem Cell Transplant for Primary Brain Tumors. Adv Radiat Oncol. 2022 Jul-Aug;7(4):100945. PubMed PMID: 35814855
Messinger D, Harris MK, Cummings JR, Thomas C, Yang T, Sweha SR, Woo R, Siddaway R, Burkert M, Stallard S, Qin T, Mullan B, Siada R, Ravindran R, Niculcea M, Dowling A, Bradin J, Ginn KF, Gener MAH, Dorris K, Vitanza NA, Schmidt SV, Spitzer J, Jiang L, Filbin MG, Cao X, Castro MG, Lowenstein PR, Mody R, Chinnaiyan A, Desprez PY, McAllister S, Dun MD, Hawkins C, Waszak SM, Venneti S, Koschmann C, Yadav VN. Therapeutic targeting of prenatal pontine ID1 signaling in diffuse midline glioma. Neuro Oncol. 2022 May 23. [Epub ahead of print] PubMed PMID: 35605606
Erker C, Lane A, Chaney B, Leary S, Minturn JE, Bartels U, Packer RJ, Dorris K, Gottardo NG, Warren KE, Broniscer A, Kieran MW, Zhu X, White P, Dexheimer PJ, Black K, Asher A, DeWire M, Hansford JR, Gururangan S, Nazarian J, Ziegler DS, Sandler E, Bartlett A, Goldman S, Shih CS, Hassall T, Dholaria H, Bandopadhayay P, Samson Y, Monje M, Fisher PG, Dodgshun A, Parkin S, Chintagumpala M, Tsui K, Gass D, Larouche V, Broxson E, Garcia Lombardi M, Wang SS, Ma J, Hawkins C, Hamideh D, Wagner L, Koschmann C, Fuller C, Drissi R, Jones BV, Leach J, Fouladi M. Characteristics of patients =10 years of age with diffuse intrinsic pontine glioma: a report from the International DIPG/DMG Registry. Neuro Oncol. 2022 Jan 5;24(1):141-152. PubMed PMID: 34114629
Lazow MA, Fuller C, DeWire M, Lane A, Bandopadhayay P, Bartels U, Bouffet E, Cheng S, Cohen KJ, Cooney TM, Coven SL, Dholaria H, Diez B, Dorris K, El-Ayadi M, El-Sheikh A, Fisher PG, Fonseca A, Garcia Lombardi M, Greiner RJ, Goldman S, Gottardo N, Gururangan S, Hansford JR, Hassall T, Hawkins C, Kilburn L, Koschmann C, Leary SE, Ma J, Minturn JE, Monje-Deisseroth M, Packer R, Samson Y, Sandler ES, Sevlever G, Tinkle CL, Tsui K, Wagner LM, Zaghloul M, Ziegler DS, Chaney B, Black K, Asher A, Drissi R, Fouladi M, Jones BV, Leach JL. Accuracy of central neuro-imaging review of DIPG compared with histopathology in the International DIPG Registry. Neuro Oncol. 2022 May 4;24(5):821-833. PubMed PMID: 34668975
Professional Memberships
American Society of Clinical Oncology, Member
Society of Neuro-Oncology, Member
Pediatric Brain Tumor Consortium, Site Principal Investigator
Pediatric Brain Tumor Consortium, Member, Scientific and Toxicity Committees
Alpha Omega Alpha Honor Society, Member
Rocky Mountain Oncology Society, Member
International Society of Pediatric Neuro-Oncology (ISPNO), Member, 2018 Local ISPNO Planning Committee
Children's Oncology Group, Member
Specialty Information
Specialties
Pediatrics, Board Certification (2007)
Pediatric Hematology / Oncology, Board Certification (2013)
Pediatric Neuro-Oncology, Specialized Training (2012)
Conditions & Treatments
Cancers - Brain Cancer
Cancers
Cancers - Pediatric Cancer
Clinical Interests
My clinical interests include care of children and young adults with brain or spine tumors. My research interests are focused in the development of new drugs to treat cancer. I am a member of the Experimental Therapeutics Team at the Children's Hospital Colorado.

Care Philosophy
I strive to work as a team with my patients and their families, taking into account the accepted standard of care, most updated research developments, and family priorities, to determine the most appropriate treatment plan for each individual patient.


General Information
Medical Schools
:
MD, University of Virginia School of Medicine (2004)
Graduate Schools
:
MS, University of Cincinnati (2012)
Undergraduate Schools
:
AB, Harvard University (MA) (2000)
Residency Programs
:
McGaw Medical Center of Northwestern University Program, Pediatrics (2007)
Fellowships
:
Cincinnati Children's Hospital Medical Center Program, Pediatric Hematology / Oncology (2011)
Cincinnati Children's Hospital Medical Center Program, Pediatric Neuro-Oncology (2012)
Languages
:
English
Department
:
Pediatrics-Heme/Onc and Bone Marrow Transplantation