Michael Zaretsky, MD
Associate Professor, Ob/Gyn-Maternal Fetal Medicine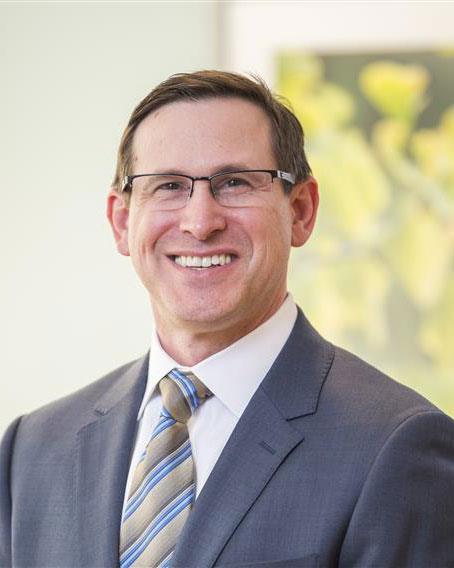 Download CV
Medical School
:
MD, Northeastern Ohio Universities Colleges of Medicine and Pharmacy (1997)
Internship
:
Baylor University Medical Center Program (1998)
Residency
:
Baylor University Medical Center Program, Chief Resident, Obstetrics and Gynecology (2001)
Fellowships
:
University of Texas Southwestern Medical School Program, Maternal and Fetal Medicine (2004)
Languages
:
English
Department
:
Ob/Gyn-Maternal Fetal Medicine
Professional Titles
Medical Director, Colorado Fetal Care Center
Medical Director, Maternal Fetal Care Unit
Research Interests
Fetal diagnosis, imaging and therapy
Teaching
Associate Professor (2012)
School of Medicine, Ob/Gyn
Maternal Fetal Medicine
Publications
Niemiec SM, Louiselle AE, Phillips R, Gien J, Zaretsky MV, Derderian SC, Liechty KW, Meyers ML. Third-trimester percentage predicted lung volume and percentage liver herniation as prognostic indicators in congenital diaphragmatic hernia. Pediatr Radiol. 2022 Oct 27. [Epub ahead of print] PubMed PMID: 36289070
Vaughn AE, Louiselle AE, Tong S, Niemiec SM, Ahmad S, Zaretsky M, Galan HL, Behrendt N, Wilkinson CC, O'Neill B, Handler M, Derderian SC, Mirsky DM, Liechty KW. Early outcomes of a myofascial repair technique for fetal myelomeningocele. J Pediatr Surg. 2022 Sep 26. [Epub ahead of print] PubMed PMID: 36289034
Masaracchia MM, Zaretsky MV, Pan Z, Zhou W, Chow FS, Wood CL. Evolution of postoperative care: marked reduction of opioid consumption when ERAC pathway added to wound soaker therapy for cesarean delivery. J Matern Fetal Neonatal Med. 2022 Oct 3;:1-7. [Epub ahead of print] PubMed PMID: 36191923
Atkinson MA, Jelin EB, Baschat A, Blumenfeld YJ, Chmait RH, O'Hare E, Moldenhauer JS, Zaretsky MV, Miller RS, Ruano R, Gonzalez JM, Johnson A, Mould WA, Davis JM, Hanley DF, Keiser AM, Rosner M, Miller JL. Design and Protocol of the Renal Anhydramnios Fetal Therapy (RAFT) Trial. Clin Ther. 2022 Aug;44(8):1161-1171. PubMed PMID: 35918190
Gien J, Kinsella JP, Behrendt NJ, Zaretsky MV, Galan HL, Liechty KW. Improved survival for infants with severe congenital diaphragmatic hernia. J Perinatol. 2022 Sep;42(9):1189-1194. PubMed PMID: 35461332
Specialty Information
Specialties
Maternal and Fetal Medicine, Board Certification (2007)
Conditions & Treatments
Pregnancy and Reproduction - High-Risk Pregnancy
Pregnancy and Reproduction
Pregnancy and Reproduction - Maternal and Fetal Health
Pregnancy and Reproduction - Pregnancy
Pregnancy and Reproduction - Prenatal Testing
Clinical Interests
My expertise is in fetal therapy and coordination of the continuum of care from fetal life through pediatrics.

Care Philosophy
My goal is to be innovative within the field of fetal diagnosis and therapy while providing the most compassionate and expert clinical care. I am privileged to work with a large team of specialists with the goal of obtaining the best outcome for both mother and child whether it is before, during, or after delivery.


General Information
Medical Schools
:
MD, Northeastern Ohio Universities Colleges of Medicine and Pharmacy (1997)
Internships
:
Baylor University Medical Center Program (1998)
Residency Programs
:
Baylor University Medical Center Program, Chief Resident, Obstetrics and Gynecology (2001)
Fellowships
:
University of Texas Southwestern Medical School Program, Maternal and Fetal Medicine (2004)
Download CV
Languages
:
English
Department
:
Ob/Gyn-Maternal Fetal Medicine