CJ Kleck, MD
Associate Professor, Orthopedics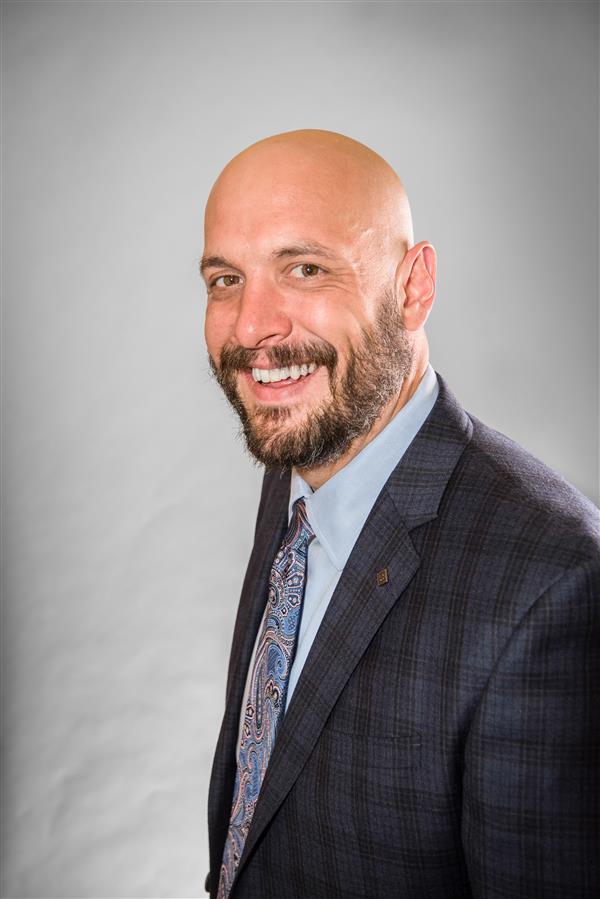 Medical School
:
MD, University of Arizona College of Medicine (2007)
Undergraduate School
:
BS, Portland State University (OR) (2002)
Internship
:
University of Arizona Program (2008)
Residency
:
University of Arizona Program, Chief Resident, Orthopedics (2012)
Fellowships
:
University of Colorado, Orthopedic Surgery of the Spine (2013)
Languages
:
English
Department
:
Orthopedics
Research Interests
I am interested in research geared toward improving techniques and the use of technology in spine surgery. I am also interested in patient education and the communication between physicians and patients.
Teaching
Assistant Professor (2013)
School of Medicine, Orthopedics

Publications
Martin CT, Holton KJ, Elder BD, Fogelson JL, Mikula AL, Kleck CJ, Calabrese D, Burger EL, Ou-Yang D, Patel VV, Kim HJ, Lovecchio F, Hu SS, Wood KB, Harper R, Yoon ST, Ananthakrishnan D, Michael KW, Schell AJ, Lieberman IH, Kisinde S, DeWald CJ, Nolte MT, Colman MW, Phillips FM, Gelb DE, Bruckner J, Ross LB, Johnson JP, Kim TT, Anand N, Cheng JS, Plummer Z, Park P, Oppenlander ME, Sembrano JN, Jones KE, Polly DW. Catastrophic acute failure of pelvic fixation in adult spinal deformity requiring revision surgery: a multicenter review of incidence, failure mechanisms, and risk factors. J Neurosurg Spine. 2023 Jan 1;38(1):98-106. PubMed PMID: 36057123
Wessell NM, Kleck C, Ou-Yang D, Goldstein CL, Burger E, Patel V. The University of Colorado Virtual Physical Examination for Spine Surgeons: A Preliminary Study. Orthopedics. 2022 Jan-Feb;45(1):e7-e10. PubMed PMID: 34846242
Ayers R, Noschenko A, Ou-Yang D, Burger E, Patel V, Kleck CJ. Laser Marking of Spine Rods Is Strongly Associated With Risk of Clinical Rod Failure. J Am Acad Orthop Surg. 2022 Jan 15;30(2):e252-e263. PubMed PMID: 34715690
Tuano KR, Yang JH, Kleck CJ, Mathes DW, Chong TW. Multidisciplinary Treatment of Persistent Nontuberculous Mycobacterial Spinal Hardware Infection with a Pedicled Superior Gluteal Artery Perforator Flap. Arch Plast Surg. 2022 Sep;49(5):604-607. PubMed PMID: 36159388
Delcont MR, Ou-Yang DC, Burger EL, Patel VV, Wessell NM, Kleck CJ. Alternative Uses of O-Arm and Stealth Navigation Technology Over 10 Years: The University of Colorado Experience. Orthopedics. 2022 Jul 25;:1-9. [Epub ahead of print] PubMed PMID: 35876781
Practice Locations
UCHealth Spine Center - Anschutz Medical Campus
Anschutz Inpatient Pavilion - 1st Floor
12605 E. 16th Avenue
Aurora
, CO
80045
720-848-1980
Hospital Affiliation
University of Colorado Hospital
Specialty Information
Specialties
Orthopedic Surgery of the Spine
Orthopedics
Conditions & Treatments
Bones, Joints and Muscles - Arthritis
Bones, Joints and Muscles - Back Pain
Bones, Joints and Muscles - Fractures
Bones, Joints and Muscles - Neck Disorders and Injuries
Bones, Joints and Muscles - Scoliosis
Bones, Joints and Muscles - Spine Injuries
Bones, Joints and Muscles - Sprains and Strains
Bones, Joints and Muscles
Clinical Interests
My greatest area of interest is the treatment of adult spine deformity. This includes many problems that cause issues with posture, including scoliosis and kyphosis. I am also interested in treating patients who have had previous surgery and continue to have issues.

Care Philosophy
I treat patients as I would like to be treated myself, or as I would want my family members treated. It is important that patients are informed and active in the decision making process, and I feel this is a critical part of my job. While I am a surgeon, I am interested in pursuing all non-surgical means to the treatment of various spine conditions before considering surgical options. When surgery is decided upon, I apply the fundamentals of my training and evolving technology to maximize benefit to patients.


Personal Interests
I enjoy spending my spare time with my wife and two children.
Volunteer Activities
I have provided care on a voluntary basis throughout my career. I focused on local outreach to the underserved population while in Arizona, and am interested in continuing or expanding this interest.
Public Speaking
Yes
General Information
Medical Schools
:
MD, University of Arizona College of Medicine (2007)
Undergraduate Schools
:
BS, Portland State University (OR) (2002)
Internships
:
University of Arizona Program (2008)
Residency Programs
:
University of Arizona Program, Chief Resident, Orthopedics (2012)
Fellowships
:
University of Colorado, Orthopedic Surgery of the Spine (2013)
Languages
:
English
Department
:
Orthopedics