Maggie Chan, MD
Associate Professor of Clinical Practice, Pediatrics-Endocrinology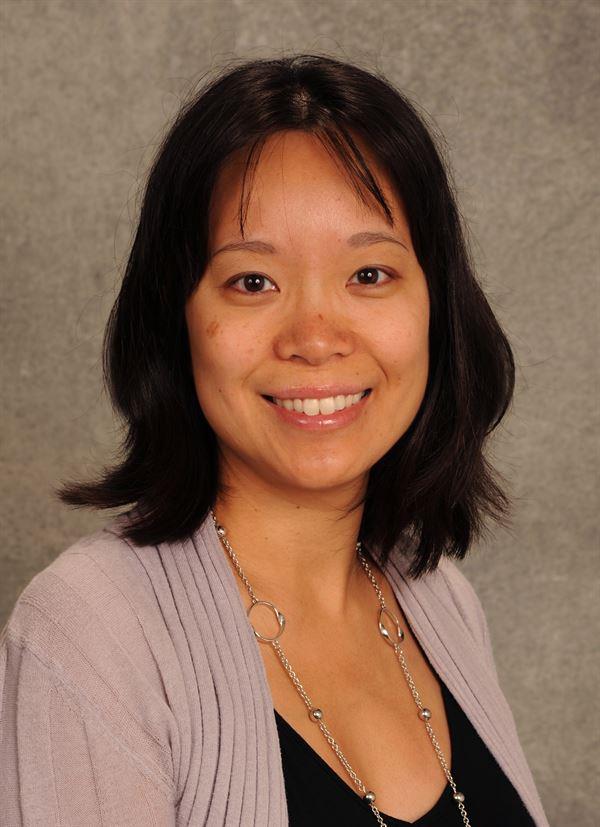 Medical School
:
MD, Vanderbilt University School of Medicine (2004)
Undergraduate School
:
BS, Emory University (GA) (1999)
Residency
:
Cincinnati Children's Hospital Medical Center Program, Pediatrics (2007)
Fellowships
:
University of Colorado (Children's Hospital Colorado) Program, Pediatric Endocrinology (2011)
Languages
:
English
Department
:
Pediatrics-Endocrinology
Publications
Shelkowitz E, Chan CM, Jones T, Nakano SJ, Meeks NJL. A novel GNAS variant presents with disorders of GNAS inactivation and cardiomyopathy. Am J Med Genet A. 2022 Jul;188(7):2147-2152. PubMed PMID: 35347857
Mayson SE, Chan CM, Haugen BR. Tailoring the approach to radioactive iodine treatment in thyroid cancer. Endocr Relat Cancer. 2021 Sep 3;28(10):T125-T140. PubMed PMID: 34254949
Chan CM, Young J, Prager J, Travers S. Pediatric Thyroid Cancer. Adv Pediatr. 2017 Aug;64(1):171-190. PubMed PMID: 28688588
3. Robinson EB, Jordan G, Katz D, Sundaram SS, Boster J, Brigham D, Ladd P, Chan CM, Shay RL, Ochmanek E, Annam A. Congenital Portosystemic Shunts: Variable Clinical Presentations Requiring a Tailored Endovascular or Surgical Approach. Journal of Pediatric Gastroenterology and Nutrition Reports.
Specialty Information
Specialties
Pediatrics, Board Certification (2007)
Pediatric Endocrinology, Board Certification (2011)
General Information
Medical Schools
:
MD, Vanderbilt University School of Medicine (2004)
Undergraduate Schools
:
BS, Emory University (GA) (1999)
Residency Programs
:
Cincinnati Children's Hospital Medical Center Program, Pediatrics (2007)
Fellowships
:
University of Colorado (Children's Hospital Colorado) Program, Pediatric Endocrinology (2011)
Languages
:
English
Department
:
Pediatrics-Endocrinology