Christopher King, MD
Associate Professor, Medicine-Hospital Medicine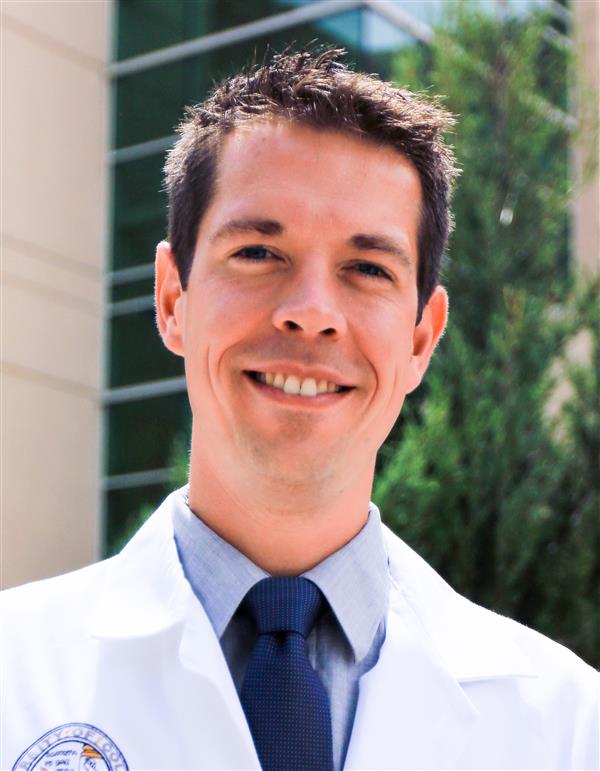 Medical School
:
MD, Case Western Reserve University School of Medicine (2010)
Undergraduate School
:
BS, University of Oregon (OR) (2004)
Internship
:
University of Colorado (2011)
Residency
:
University of Colorado, Internal Medicine (2013)
Languages
:
English
Department
:
Medicine-Hospital Medicine
Teaching
Assistant Professor (2013)
School of Medicine, Medicine
Publications
Gergen D, Raines J, Lublin B, Neumeier A, Quach B, King C. Integrated Critical Care Curriculum for the Third-Year Internal Medicine Clerkship. MedEdPORTAL. 2020 Dec 3;16:11032. doi: 10.15766/mep_2374-8265.11032. PMID: 33324745; PMCID: PMC7727608.
King CJ, Levy AE, Trost JC. Clinical Progress Notes: Updates from the 4th Universal Definition of Myocardial Infarction. J Hosp Med. 2019 Aug 16;14. [Epub ahead of print] PubMed PMID: 31433777
King CJ, Bolton A, Guerrasio J, Trosterman A. Defining Medical Student Patient Care Responsibilities Before Intern Year: Results of a National Survey. South Med J. 2017 Dec;110(12):765-769. PubMed PMID: 29197310
Perioperative Quality Improvement Chapter 52: Optimizing Perioperative Medicine Value, and the High Value Practice Academic Alliance: A Case Based Study on Preoperative Assessment. Venkata Andukuri, Christopher J. King, Robert L. Fogerty. 1st Edition. In-Press.
King CJ, Gamble D, Guiton G, Kaul P. Student Clinical Experiences in Cross-Cultural Education. South Med J (In press 2022)
Specialty Information
Specialties
Hospital Medicine, Board Certification (2013, 2013)
Clinical Interests
This physician treats inpatients only and does not make office appointments.


General Information
Medical Schools
:
MD, Case Western Reserve University School of Medicine (2010)
Undergraduate Schools
:
BS, University of Oregon (OR) (2004)
Internships
:
University of Colorado (2011)
Residency Programs
:
University of Colorado, Internal Medicine (2013)
Languages
:
English
Department
:
Medicine-Hospital Medicine