Bradley Corr, MD
Associate Professor, Ob/Gyn-Gynecologic Oncology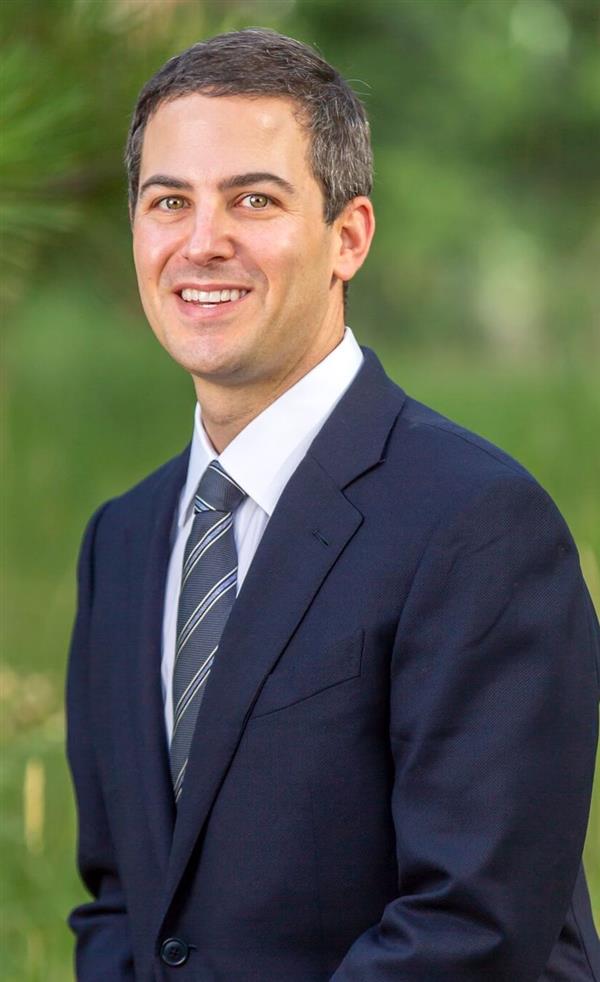 Medical School
:
MD, Vanderbilt University School of Medicine (2009)
Undergraduate School
:
BA, Middlebury College (VT) (2002)
Residency
:
Hospital of the University of Pennsylvania, Obstetrics and Gynecology (2013)
Fellowships
:
University of Colorado, Gynecologic Oncology (2016)
Languages
:
English
Department
:
Ob/Gyn-Gynecologic Oncology
Publications
Haag JG, Wolsky RJ, Moroney MR, Sheren J, Sheeder J, Bitler BG, Corr BR. Clinicopathologic Evaluation of CTNNB1 Mutations in High-Intermediate Risk Endometrial Endometrioid Carcinoma. Int J Gynecol Pathol. 2023 Jan 1;42(1):43-53. PubMed PMID: 35283443
Hilton J, Cristea M, Postel-Vinay S, Baldini C, Voskoboynik M, Edenfield W, Shapiro GI, Cheng ML, Vuky J, Corr B, Das S, Apfel A, Xu K, Kozicki M, Ünsal-Kaçmaz K, Hammell A, Wang G, Ravindran P, Kollia G, Esposito O, Coker S, Diamond JR. BMS-986158, a Small Molecule Inhibitor of the Bromodomain and Extraterminal Domain Proteins, in Patients with Selected Advanced Solid Tumors: Results from a Phase 1/2a Trial. Cancers (Basel). 2022 Aug 23;14(17). PubMed PMID: 36077617
Boland PM, Fountzilas C, Fakih M, Opyrchal M, Diamond JR, Corr B, Ma WW, Redman M, Chan WK, Wang H, Kramer D, Kwan R, Cutler D, Zhi J, Jimeno A. A dose regimen-finding study to evaluate the safety, tolerability, pharmacokinetics, and activity of oratecan in subjects with advanced malignancies. Cancer Chemother Pharmacol. 2022 Aug;90(2):175-187. PubMed PMID: 35904620
Fu S, Corr BR, Culm-Merdek K, Mockbee C, Youssoufian H, Stagg R, Naumann RW, Wenham RM, Rosengarten RD, Benjamin L, Hamilton EP, Moore KN. Phase Ib Study of Navicixizumab Plus Paclitaxel in Patients With Platinum-Resistant Ovarian, Primary Peritoneal, or Fallopian Tube Cancer. J Clin Oncol. 2022 Aug 10;40(23):2568-2577. PubMed PMID: 35439029
Corr B, Cosgrove C, Spinosa D, Guntupalli S. Endometrial cancer: molecular classification and future treatments. BMJ Medicine. 2022 Oct 1;1(1).
General Information
Medical Schools
:
MD, Vanderbilt University School of Medicine (2009)
Undergraduate Schools
:
BA, Middlebury College (VT) (2002)
Residency Programs
:
Hospital of the University of Pennsylvania, Obstetrics and Gynecology (2013)
Fellowships
:
University of Colorado, Gynecologic Oncology (2016)
Languages
:
English
Department
:
Ob/Gyn-Gynecologic Oncology