David Baker, PsyD, ABPP-CN
Associate Clinical Professor, Physical Medicine & Rehabilitation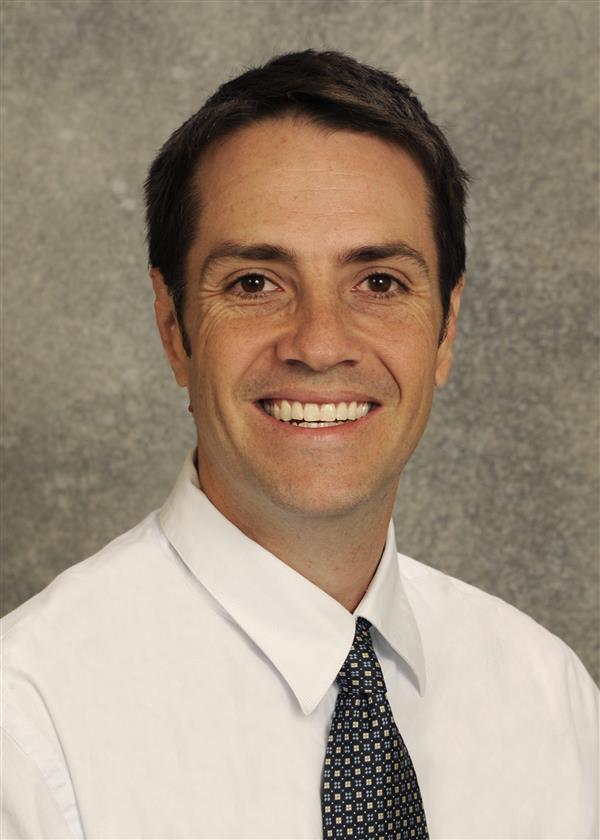 Download CV
Graduate Schools
:
PsyD, Argosy University, Atlanta (2009)
MS, Argosy University, Atlanta (2007)
Undergraduate School
:
BA, University of Colorado - Boulder (CO) (1999)
Internship
:
Intermountain Medical Center Program (2009)
Fellowships
:
University of Utah Program, Neuropsychology (2011)
Languages
:
English
Department
:
Physical Medicine & Rehabilitation
Research Interests
I am interested in improving outcomes of youth recovering from mild TBI/concussion
Teaching
Assistant Clinical Professor (2012)
School of Medicine, Physical Medicine & Rehabilitation
Publications
Kirk JW, Baker DA, Kirk JJ, MacAllister WS. A review of performance and symptom validity testing with pediatric populations. Appl Neuropsychol Child. 2020 Oct-Dec;9(4):292-306. PubMed PMID: 32372667
Sussman ZW, Peterson RL, Connery AK, Baker DA, Kirkwood MW. Utility of matrix reasoning as an embedded performance validity indicator in pediatric mild traumatic brain injury. Appl Neuropsychol Child. 2019 Jan-Mar;8(1):70-75. PubMed PMID: 29058467
Specialty Information
Specialties
Psychology
American Board of Clinical Neuropsychology, Board Certification (2015)
Conditions & Treatments
Brain and Nervous System
Brain and Nervous System - Cerebral Palsy
Brain and Nervous System - Traumatic and Acquired Brain Injuries
Brain and Nervous System - Neuromuscular Diseases
Clinical Interests
mild TBI/concussion; moderate to severe TBI; cerebral palsy (CP); Duchenne muscular dystrophy; neurodevelopmental disorders (e.g., learning disorders, ADHD)

Care Philosophy
I strive to provide empathic, honest, and evidence-based care to all of my patients.


Personal Interests
I am a former elementary teacher so I am passionate about education and collaboration with schools/teachers. I also love sports and am a former athlete so I enjoy working with various athletes within our concussion program.
Volunteer Activities
Colorado Feeds; Food Bank of the Rockies
Public Speaking
Yes
I have spoken at regional, national and international forums on various types of traumatic brain injury (TBI) ranging from mild TBI/concussions to more severe forms of TBI. I also organize regular community concussion conferences here at Children's Hospital Colorado. I also enjoy speaking to school teams to discuss concussion and how it can impact students and their learning.
General Information
Graduate Schools
:
PsyD, Argosy University, Atlanta (2009)
MS, Argosy University, Atlanta (2007)
Undergraduate Schools
:
BA, University of Colorado - Boulder (CO) (1999)
Internships
:
Intermountain Medical Center Program (2009)
Fellowships
:
University of Utah Program, Neuropsychology (2011)
Download CV
Languages
:
English
Department
:
Physical Medicine & Rehabilitation